Yonge and Finch Condos in Toronto | Plans, Prices, Availability
Condominium
Property Type
Facts and Features
Building Type
Condominium
Construction Status
Pre–construction
Selling Status
Coming Soon
Builder (s)
Plazacorp Urban Residential Communities
Apartment Specification
Total Number of Suites
374
Amenities
Important Dates
Deposit Structure
Deposit Notes SweetHome Real Estate Company
10 Atlantic Ave, San Francisco, California, CA 93123, United States
Yonge and Finch Condos Description
Yonge & Finch Condos is a new Plaza condo development currently under preconstruction at 5840 Yonge Street, Toronto. Yonge & Finch Condos has a total of 374 units.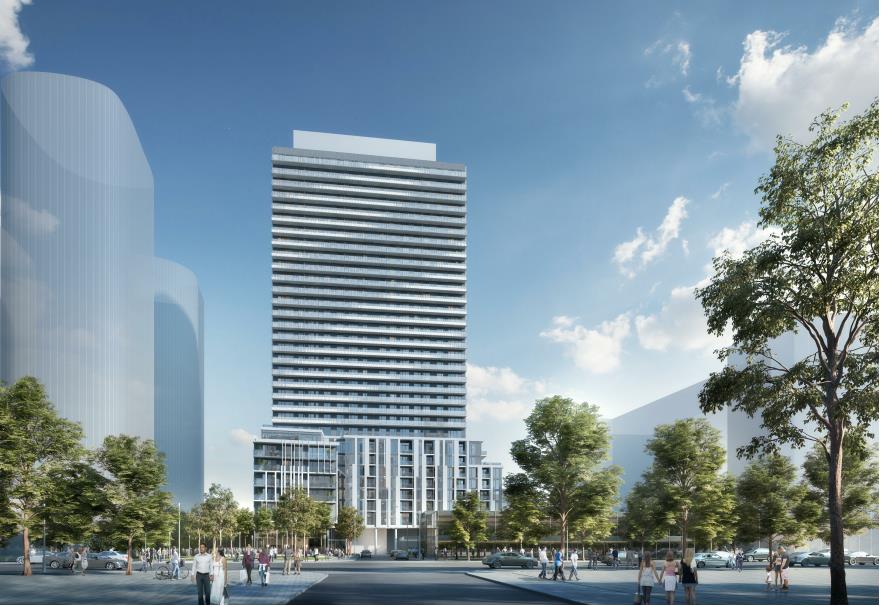 Welcome to Yonge and Finch Condos
Yonge & Finch Condos is a new Plaza condo development, located at 5840 Yonge St, Toronto, ON-M2M 3T3. It will have a total of 32 plants with 408 units. Yonge & Finch's estimated occupancy date in Toronto is 2021. Yonge & Finch in Toronto is going to develop the current appearance of Yonge Street and Finch Avenue in North York. Quadrangle Architects will be in charge of the architecture of the project. Yonge & Finch Condos in Toronto will also have 4,000 square feet of retail space as part of the pre-construction building.
Features and Amenities
Both the exterior and interior design of Yonge & Finch Condos in Toronto speak of elegance. The community layout and plan are classic, highlighting the perfect geometry in its appeal. There will be a mixed-use podium that will occupy eight floors of the building. The tower builder and designer aims to build a luxurious and premium real estate community for the people. According to the plan, the building property will have all the superior and royal amenities. This Toronto condo project will also include a state-of-the-art spa facility for tower residents to enjoy.
There are different floor plans for the tower available in the pre-construction project. These floor plans include one, two and three bedroom units, one bedroom plus den, and two bedrooms plus den. Yonge & Finch's one-bedroom suites in Toronto will have an area of ​​approximately 592 square feet. The two- and three-bedroom units will have areas of 807 square feet and 1238 square feet, respectively. The interior designer at Yonge & Finch in Toronto has also done an excellent job designing the interiors for the suites. Under the proposal, the tower will have an area of ​​11,150 square feet reserved for indoor installations and an equal area for outdoor installations as well. Yonge & Finch Condos in Toronto will have ground terraces as well as eight floors of the building that includes service space.
Location and neighborhood
Yonge & Finch Condos in Toronto, Ontario has a walking score of 81 out of 100. The construction property area is well served and therefore residents of the development will be able to access all necessities on foot. The region is becoming popular as Toronto's center of urban growth.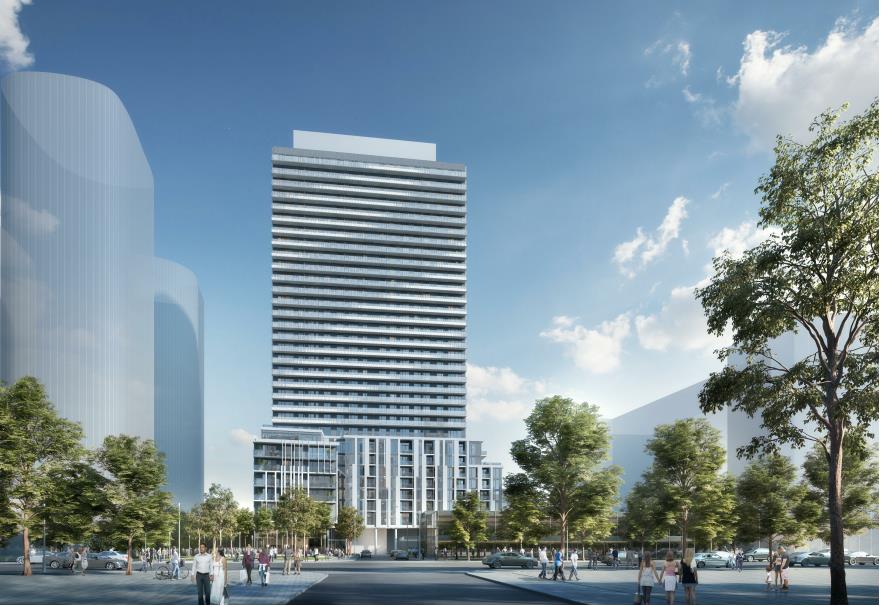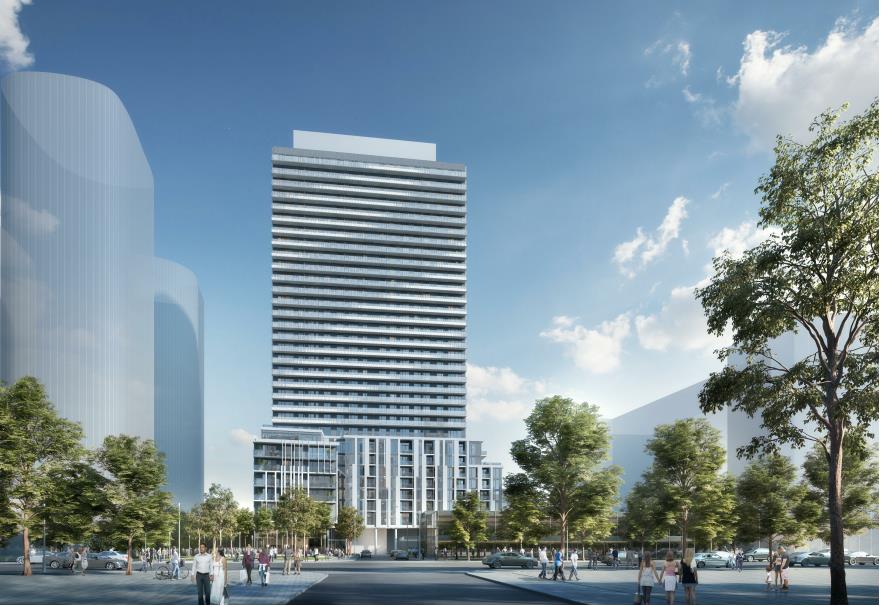 This North York condo project brought out the best of the residential, retail, commercial and office spaces in the neighborhood. The development is just steps from the Centrepoint Mall. This mall contains commercial stores in an area of over 600,000 square feet. It also has a grocery store. Located near G Ross Lord Park, the development will become another landmark for the neighborhood. Popular points such as Anderson College of Health, Business, and Technology, etc., are present in the vicinity.
Accessibility and highlights
Yonge & Finch Condos in Toronto is located in North York. The address has a near-perfect transit score of 98, showing how convenient it will be for residents to commute throughout the region. Yonge & Finch Condos is Toronto is only 5 minutes from Finch Station, which is one of Toronto's main transit hubs. There will be GO Transit, TTC North York Regional Transit, and even the VIVA system. Accessing any part of the city will be convenient! Getting to most of Toronto and the Yonge & Finch GTA in Toronto will never be a problem. In addition, the property is only 30 minutes from the financial district.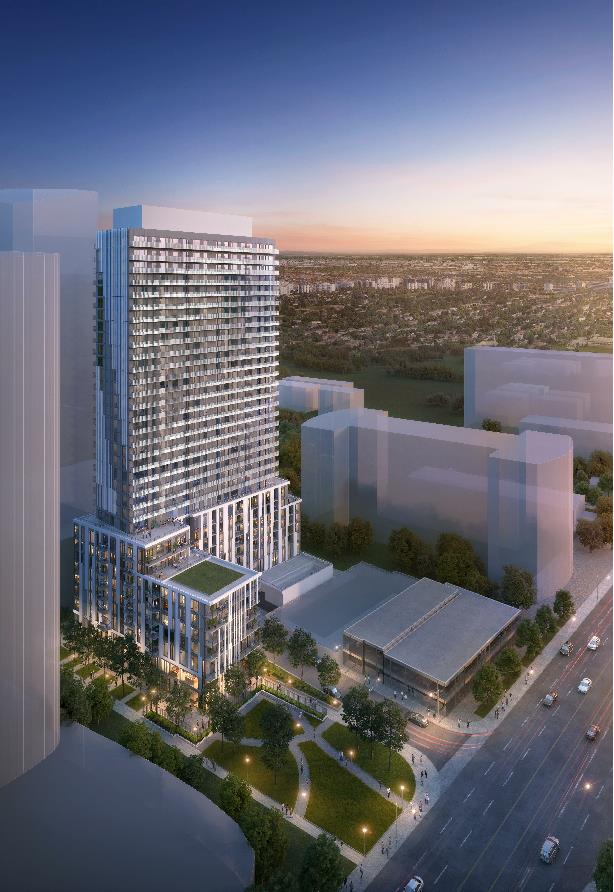 About Plazacorp Urban Residential Communities Developments
Since 1982, Plaza's philosophy of providing a consistently high level of quality standard in every condominium Plaza builds has made our name synonymous with lasting value. We were among the first condo developers and builders in Toronto to include finishes such as granite floors and countertops, marble bathroom floors and countertops, halogen lighting, undercounter sinks, porcelain tile, hardwood floors, and stainless steel appliances as features. standard expensive upgrades. Building with more quality from the ground up is a hallmark of every Plaza community, resulting in condos that have a higher market value today and have lasting value for tomorrow.
View more details»
Total cost of loan
{{formatAsCurrency(totalCostOfMortgage, 0, '$', {"currency":"CAD","position":"left_space","thousands_separator":",","decimal_separator":"","characters_after":"0"})}}
Total Interest Paid
{{formatAsCurrency(interestPayed, 0, '$', {"currency":"CAD","position":"left_space","thousands_separator":",","decimal_separator":"","characters_after":"0"})}}
Payment
{{paymentSelection}}
Mortgage Payment
{{formatAsCurrency(payment, 2, '$', {"currency":"CAD","position":"left_space","thousands_separator":",","decimal_separator":"","characters_after":"0"})}}
Year: {{ graphSelection.year }}
Principal: {{ graphSelection.principal }}
Remaining: {{ graphSelection.principalPercent }}