Ville Condos 2 in Mississauga | Plans, Prices, Availability
Condominium
Property Type
Facts and Features
Building Type
Condominium
Construction Status
Pre-Construction
Selling Status
Coming Soon
Builder (s)
Forest Green Homes
Apartment Specification
Amenities
Important Dates
Deposit Structure
Deposit Notes SweetHome Real Estate Company
10 Atlantic Ave, San Francisco, California, CA 93123, United States
Ville Condos 2 Description
Ville Condos 2 is a new Forest Green Homes condo development currently under pre-construction on Tannery Street, Mississauga.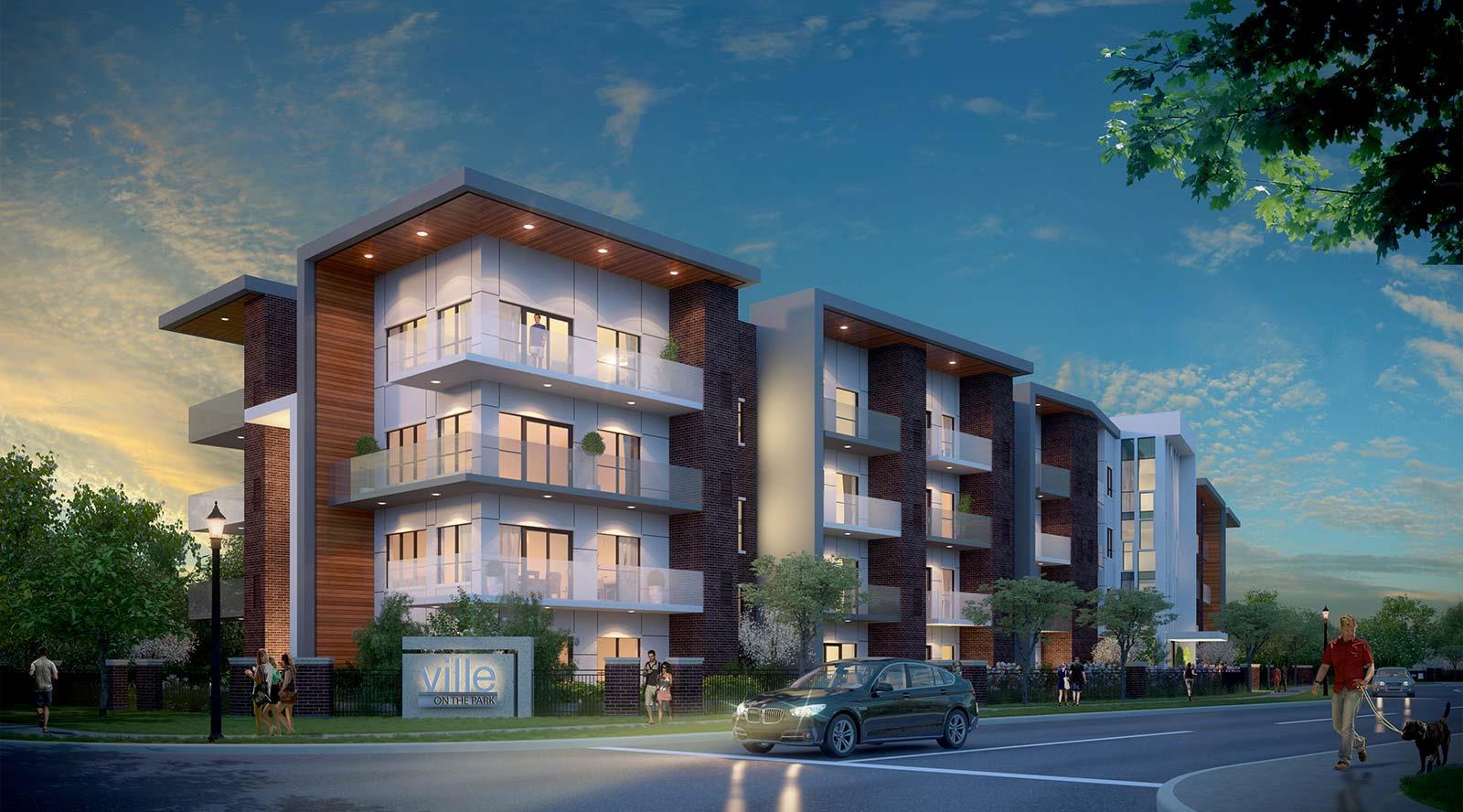 Welcome to Ville Condos 2
Ville Condos 2 is a new condo development currently in the pre-construction phase by Forest Green Homes, located on Tannery Street, Mississauga, ON. The project will have an exclusive and limited set of condominiums. The estimated occupancy date for this real estate project is still unknown. This is a highly anticipated real estate project that boasts the charm of a small town with urban life in the city of Toronto. Potential residents can expect some of the best contemporary architectural designs for condos.
Features and Amenities
Ville Condominiums II is Forest Green Homes' latest project in one of the best neighborhoods in the city of Toronto. This project brings an exclusive collection of impressive condos. Floor plans will feature a combination of one bedroom, one bedroom plus den, two bedrooms, and two bedrooms plus den. Additionally, each unit will have balconies with glass pane railing or an outdoor deck.
In addition to the distinctive modern architecture, the interiors of these condos will feature contemporary styles and beautiful finishes. The condos will also have modular kitchens with stainless steel kitchen appliances and amazing bathrooms. In short, people will enjoy a comfortable lifestyle with luxuries.
Location and neighborhood
Currently in the pre-construction phase, Ville Condos is located at 60 Tannery St in the Streetsville neighborhood. Residents who live here will be close to various local services and facilities. Apart from this, Queen Street is the perfect location nearby to explore restaurants, cafes, spas and many more to discover. Some of the major nearby amenities include restaurants, cafes, parks, grocery stores, schools, shopping complexes, etc. Residents can run basic errands at JVD, Freshco and Kandahar Bazaar.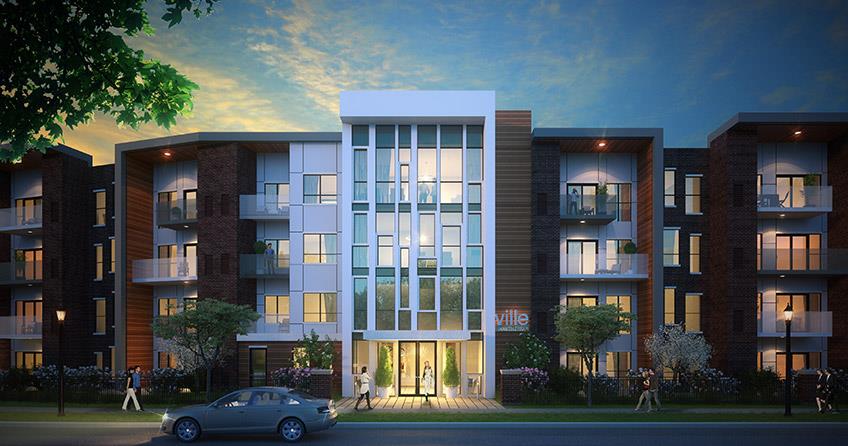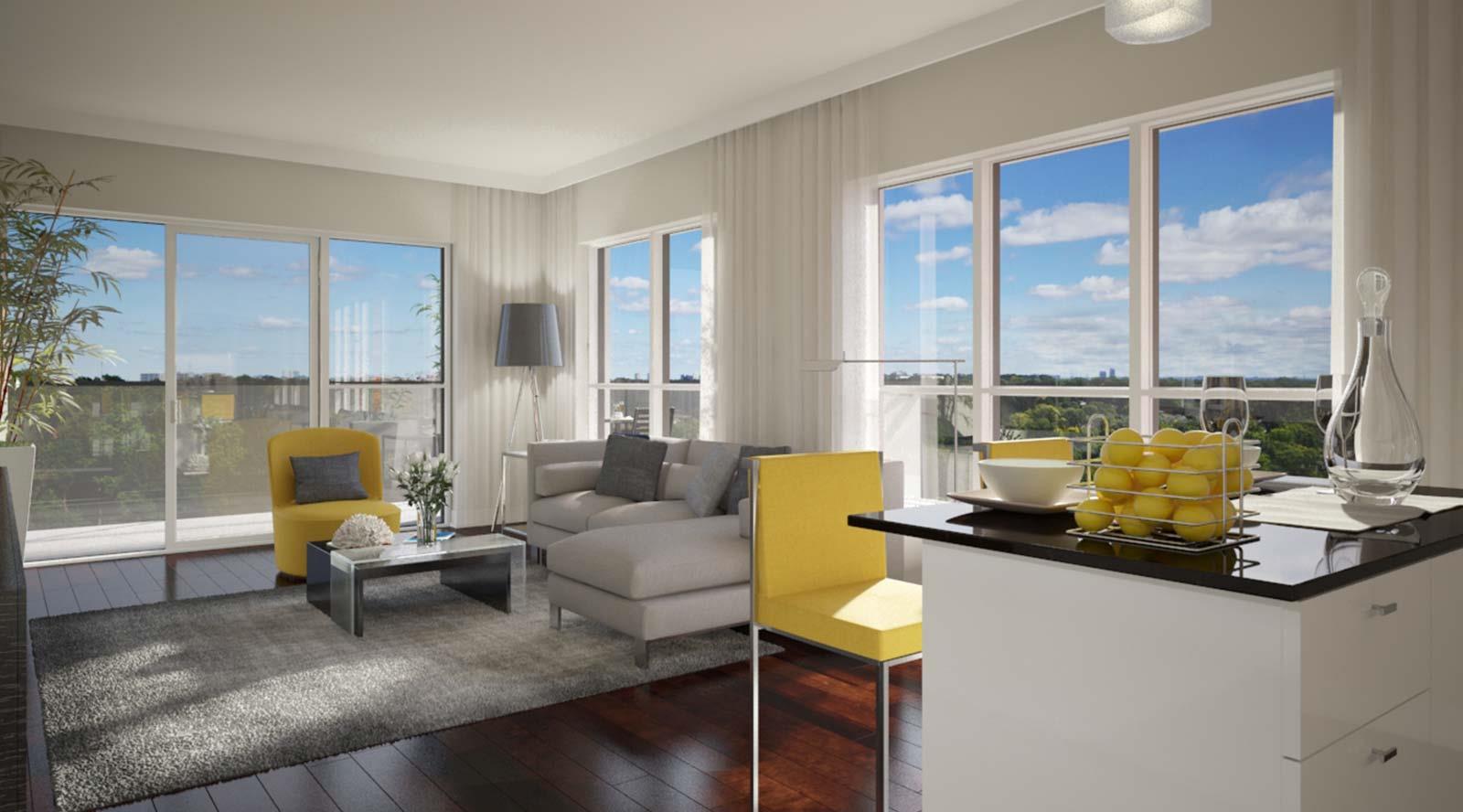 Nearby parks include Timothy Street Park, Willowdale Fields, and Brown's Heights Park. In addition to this, Meadowvale Theater is also available nearby. However, living in these will bring a convenient life with a luxurious lifestyle in the city of Toronto. Register now!
Accessibility and highlights
One of the main advantages of living in these condos is that the area has excellent traffic and walking scores. Residents would have easy access to transportation services. The bus station and GO Transit services allow residents to reach downtown Toronto in a short amount of time. The closest tube station is Milton Train at Streetsville Go Station. The drivers of these condominiums will have access to the main roads of the city.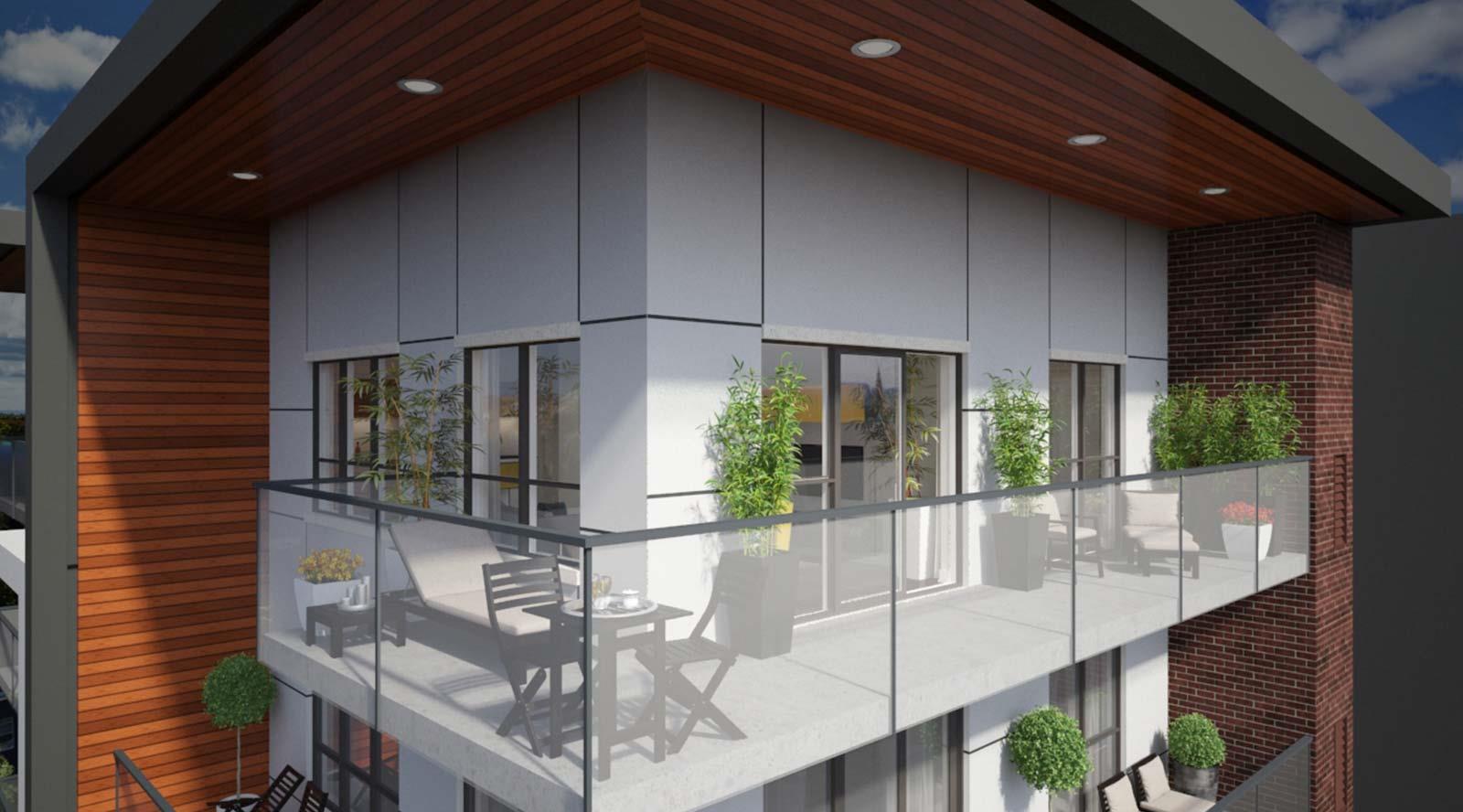 About Forest Green Homes Developments
Founder Sam Frustaglio established Forest Green Homes with the knowledge and expertise needed to build quality and beautiful homes, and has been doing so in the Toronto area since the 1950s. Since then, his two sons, Michael and Louis Frustaglio, have carried on this family tradition for over the past 35 years. Together they have built over 2500 homes in some of the Greater Toronto Area's most recognized and high profile neighbourhoods. Their traditional family values have been a pillar to the success that they have received and will continue to not only build more homes for families like yours, but also continue to build lasting family values.Our homes consist of the finest craftsmanship emphasizing on quality, luxury, and attention to detail, three things that make our homes a testament to the Forest Green Homes' commitment to excellence. We offer enhanced exterior architectural detailing and flexible interior designs to suit every taste and lifestyle. Your family can benefit from Forest Green Homes' "Design for Value" philosophy, combined with our personal "on-site" management. Experience the very best in product, pricing, quality, and the finer details that only over 60 years of experience in home building can give you.
View more details»
Total cost of loan
{{formatAsCurrency(totalCostOfMortgage, 0, '$', {"currency":"CAD","position":"left_space","thousands_separator":",","decimal_separator":"","characters_after":"0"})}}
Total Interest Paid
{{formatAsCurrency(interestPayed, 0, '$', {"currency":"CAD","position":"left_space","thousands_separator":",","decimal_separator":"","characters_after":"0"})}}
Payment
{{paymentSelection}}
Mortgage Payment
{{formatAsCurrency(payment, 2, '$', {"currency":"CAD","position":"left_space","thousands_separator":",","decimal_separator":"","characters_after":"0"})}}
Year: {{ graphSelection.year }}
Principal: {{ graphSelection.principal }}
Remaining: {{ graphSelection.principalPercent }}