Vanguard Condos in Markham | Plans, Prices, Availability
Condominium
Property Type
2 Beds
2 Baths
1009 SqFt
$1,091 Per SqFt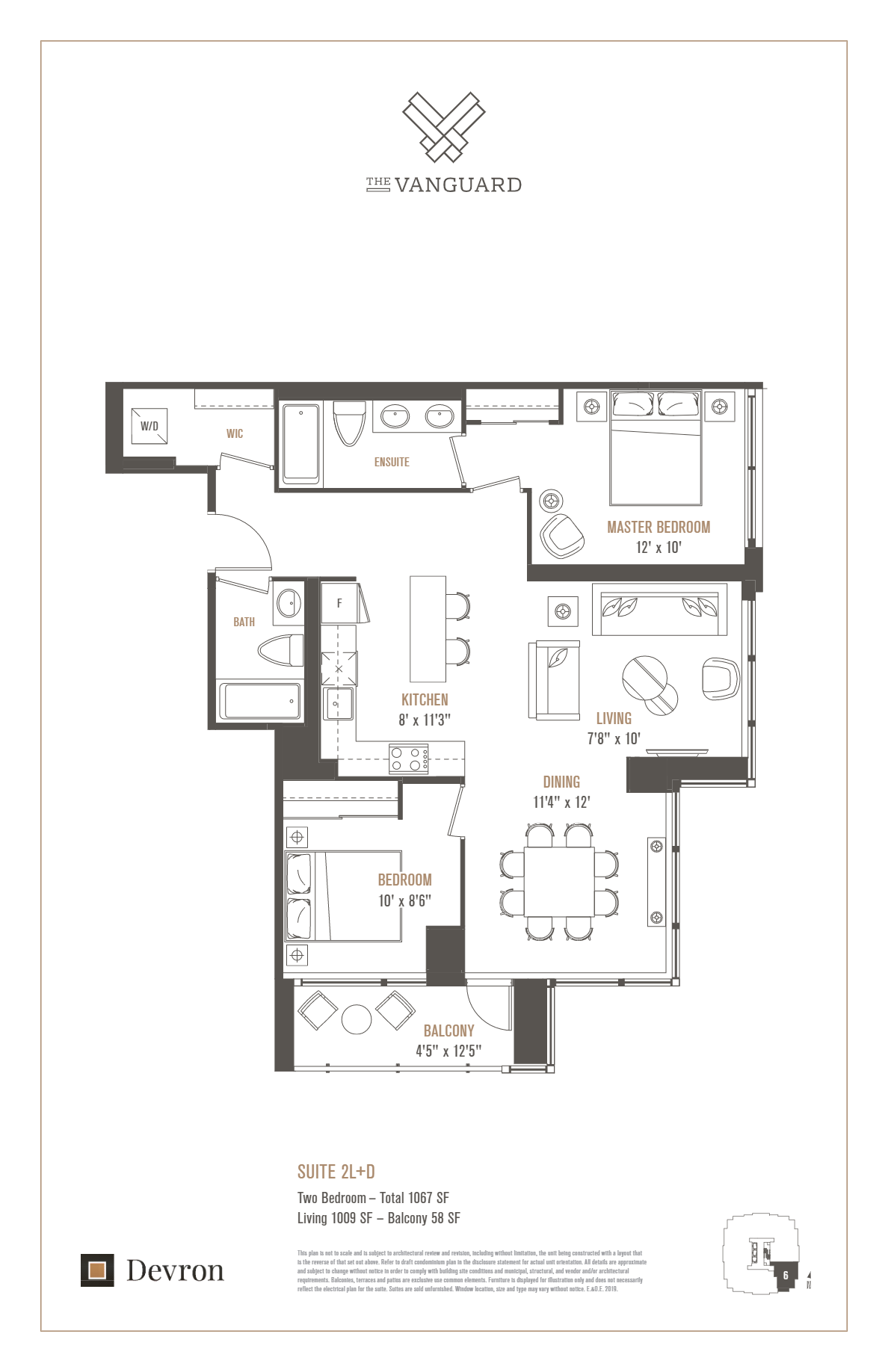 2.5 Beds
2 Baths
824 SqFt
$1,052 Per SqFt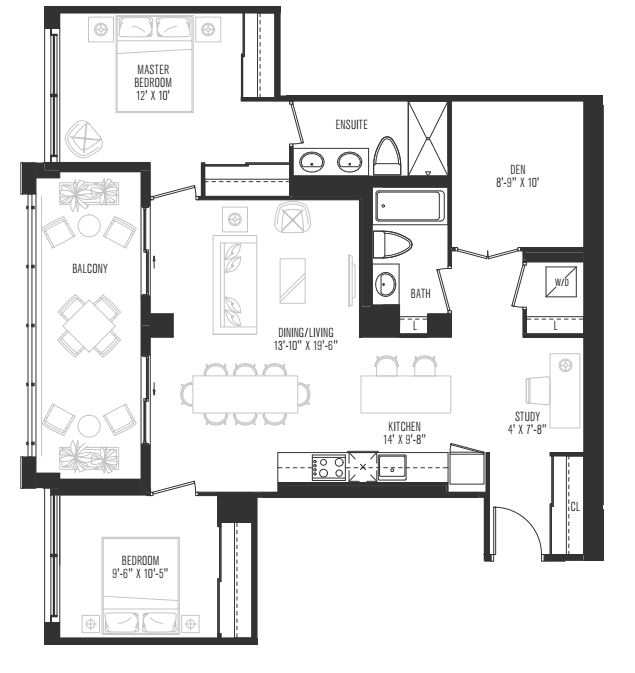 2.5 Beds
2 Baths
902 SqFt
$931 Per SqFt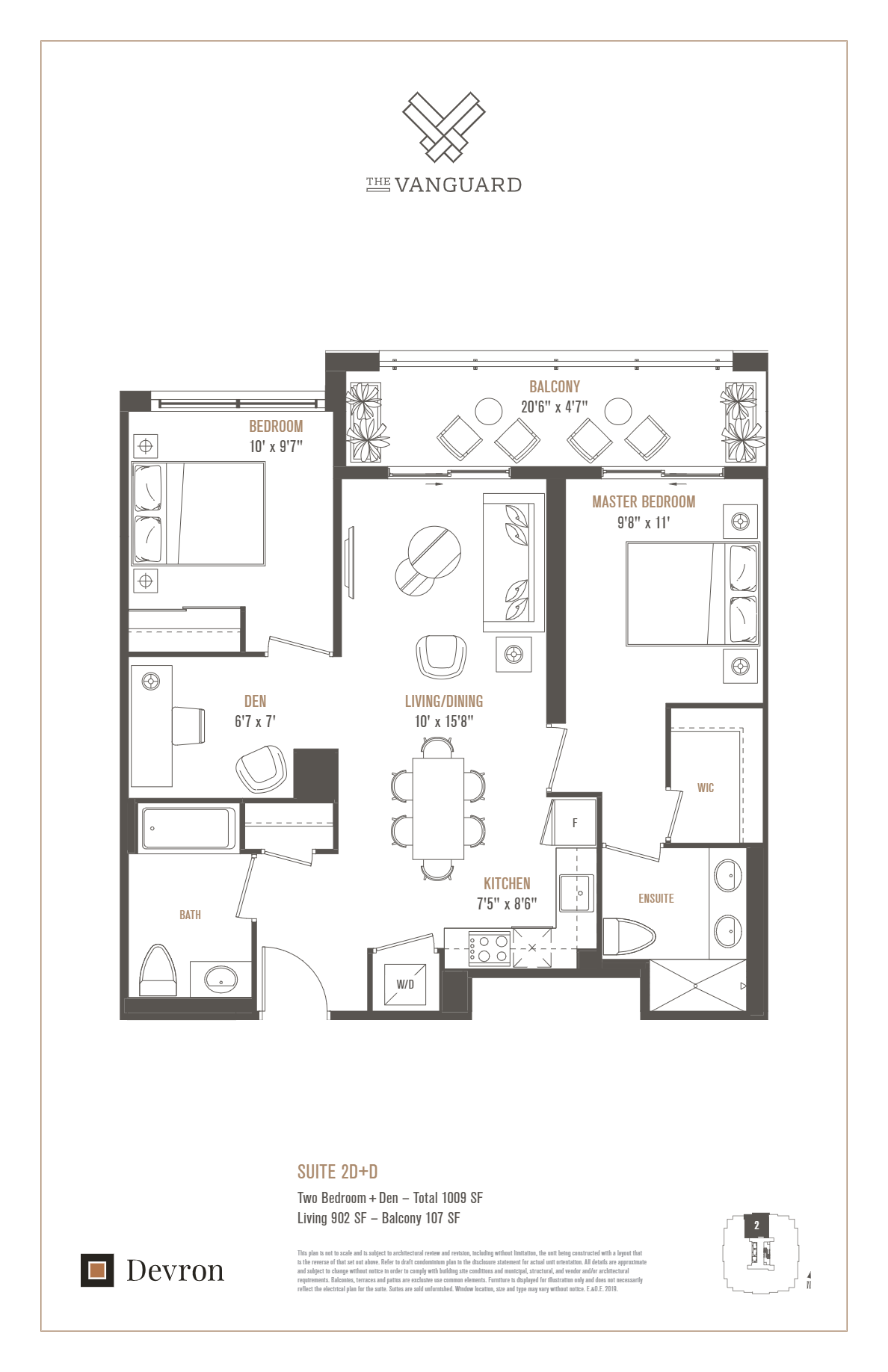 2.5 Beds
2 Baths
924 SqFt
$927 Per SqFt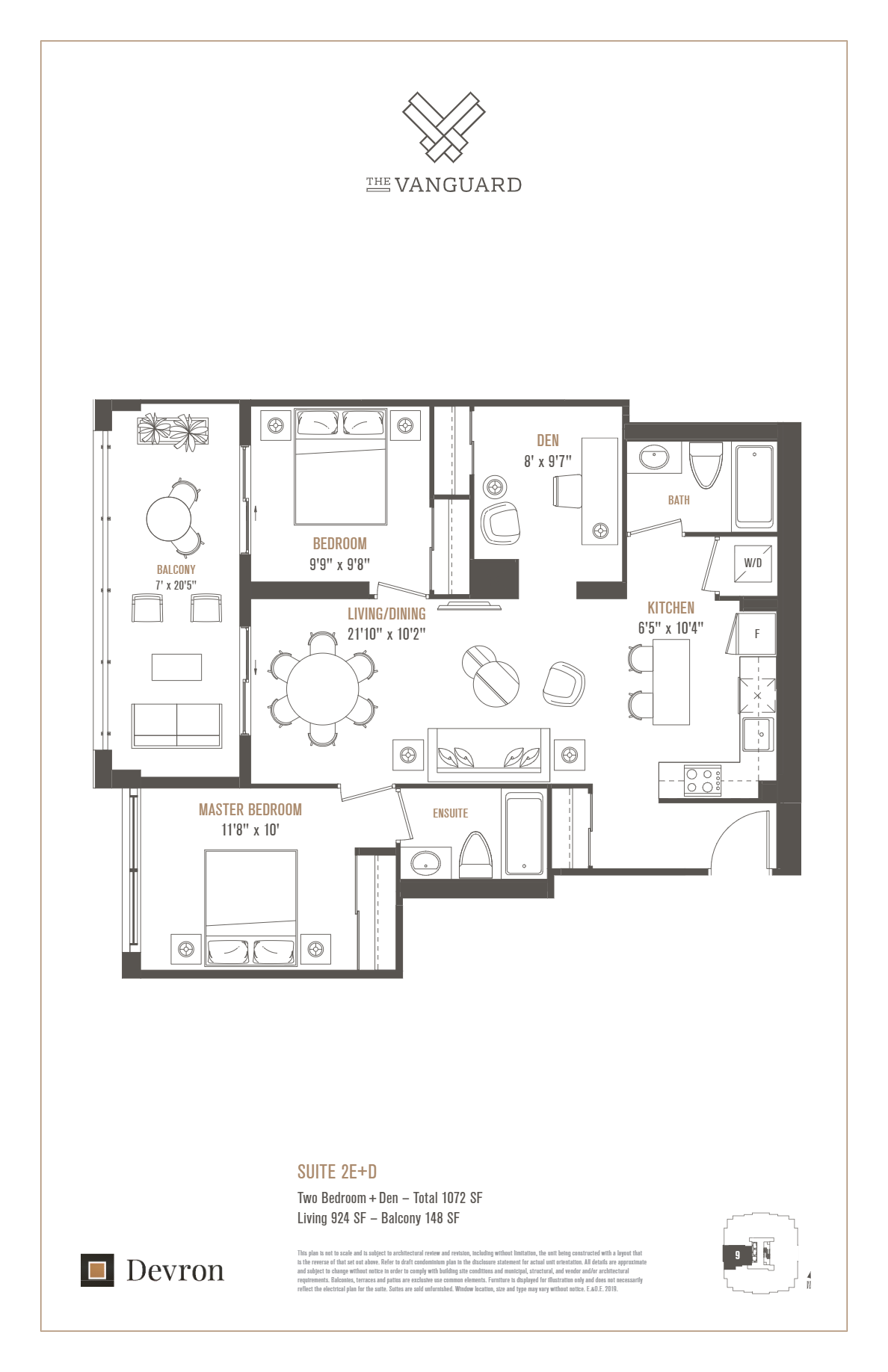 2.5 Beds
2 Baths
924 SqFt
$957 Per SqFt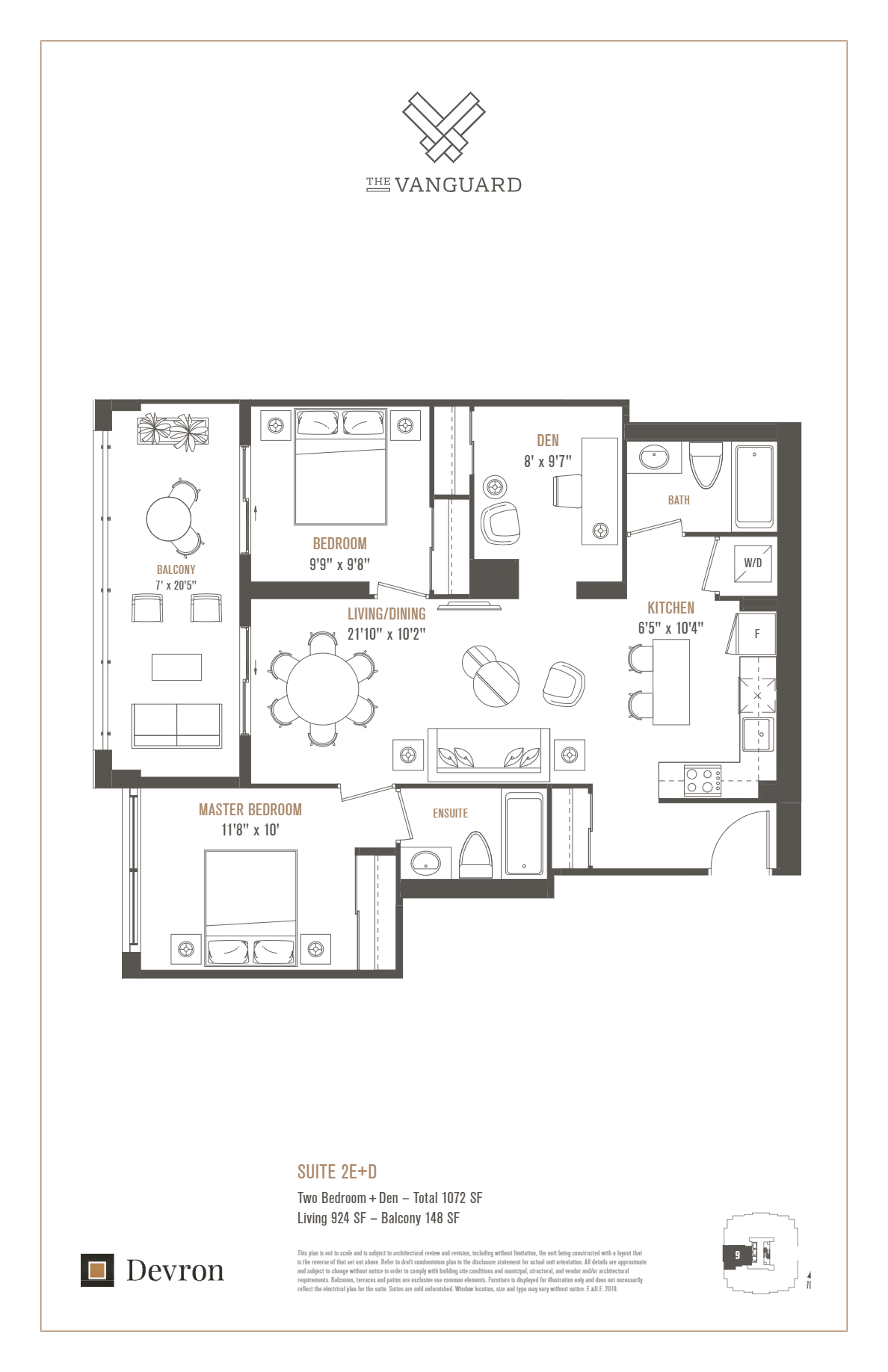 2.5 Beds 2
Baths
924 SqFt
$957 Per SqFt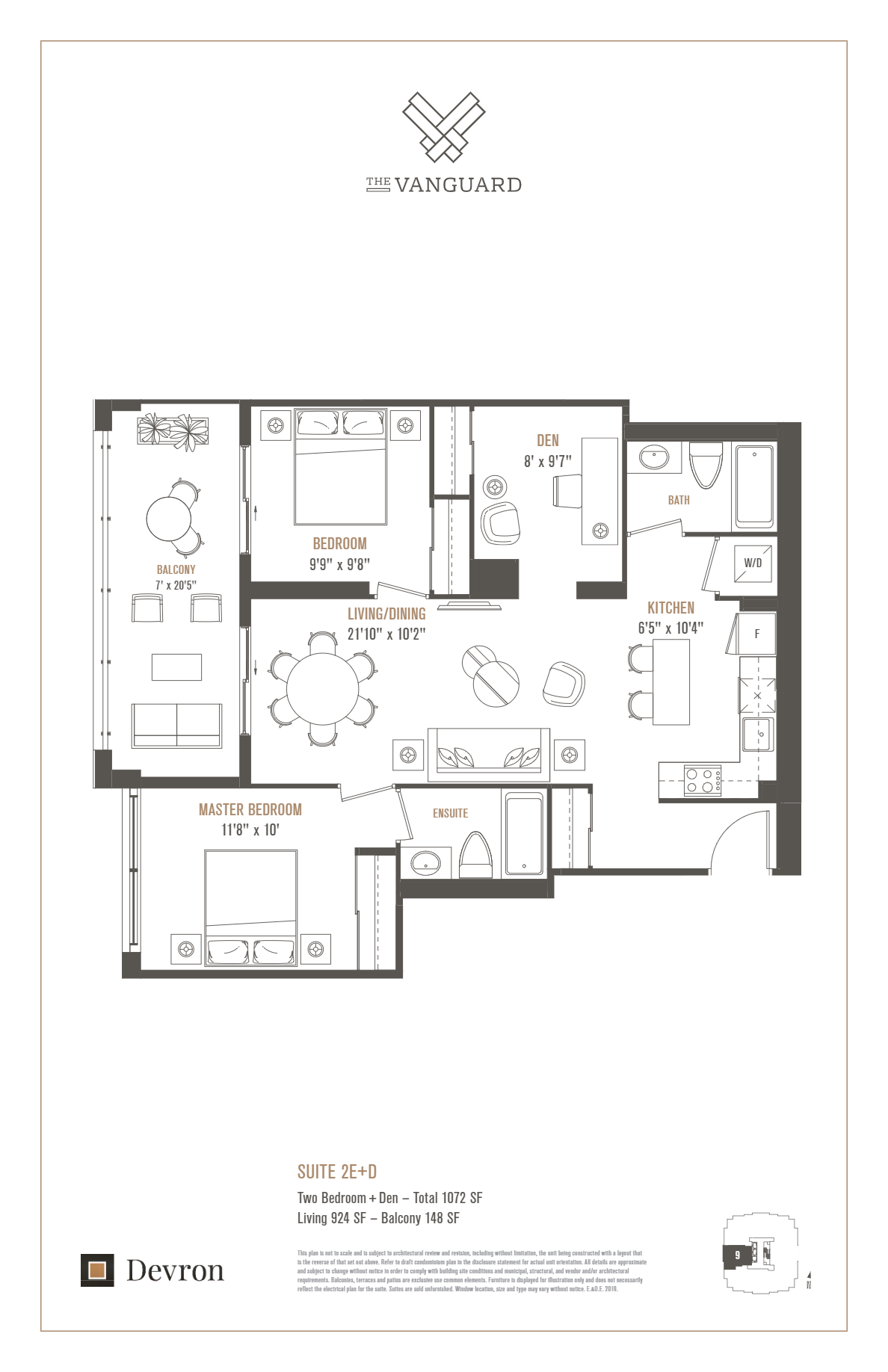 2.5 Beds
2 Baths
942 SqFt
$1,003 Per SqFt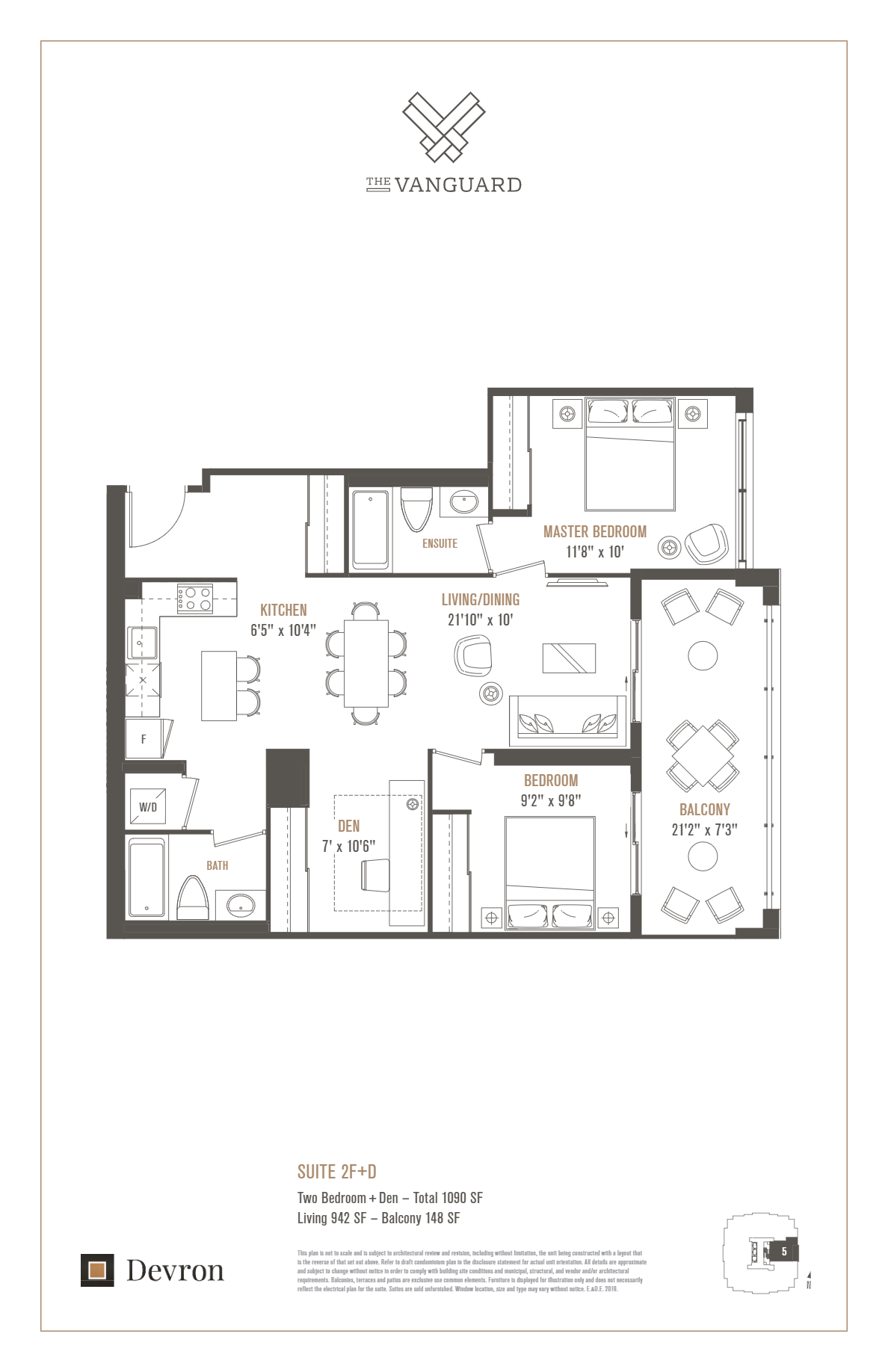 2.5 Beds
2 Baths
1020 SqFt
$980 Per SqFt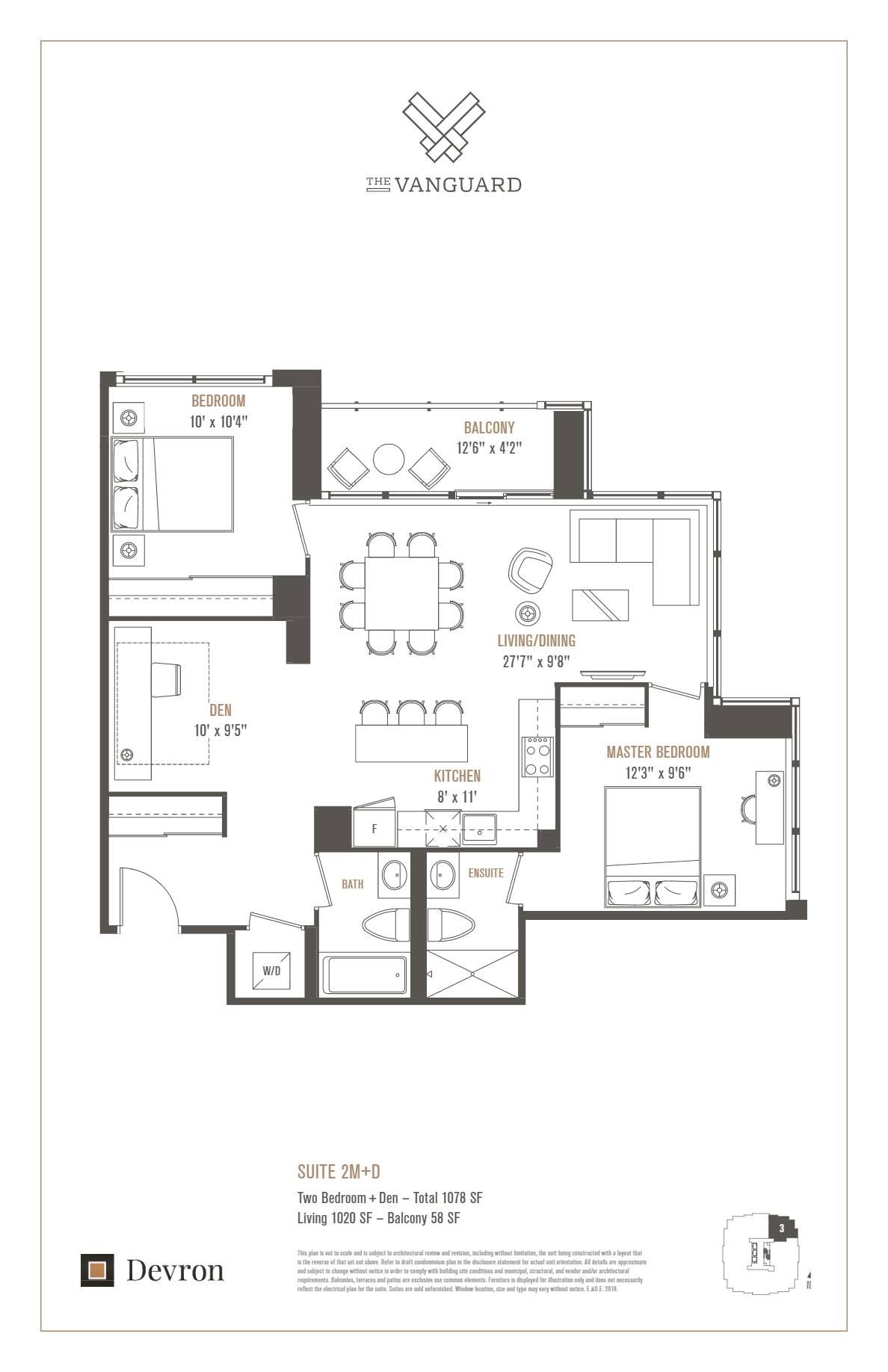 2.5 Beds
2 Baths
1023 SqFt
$1,021 Per SqFt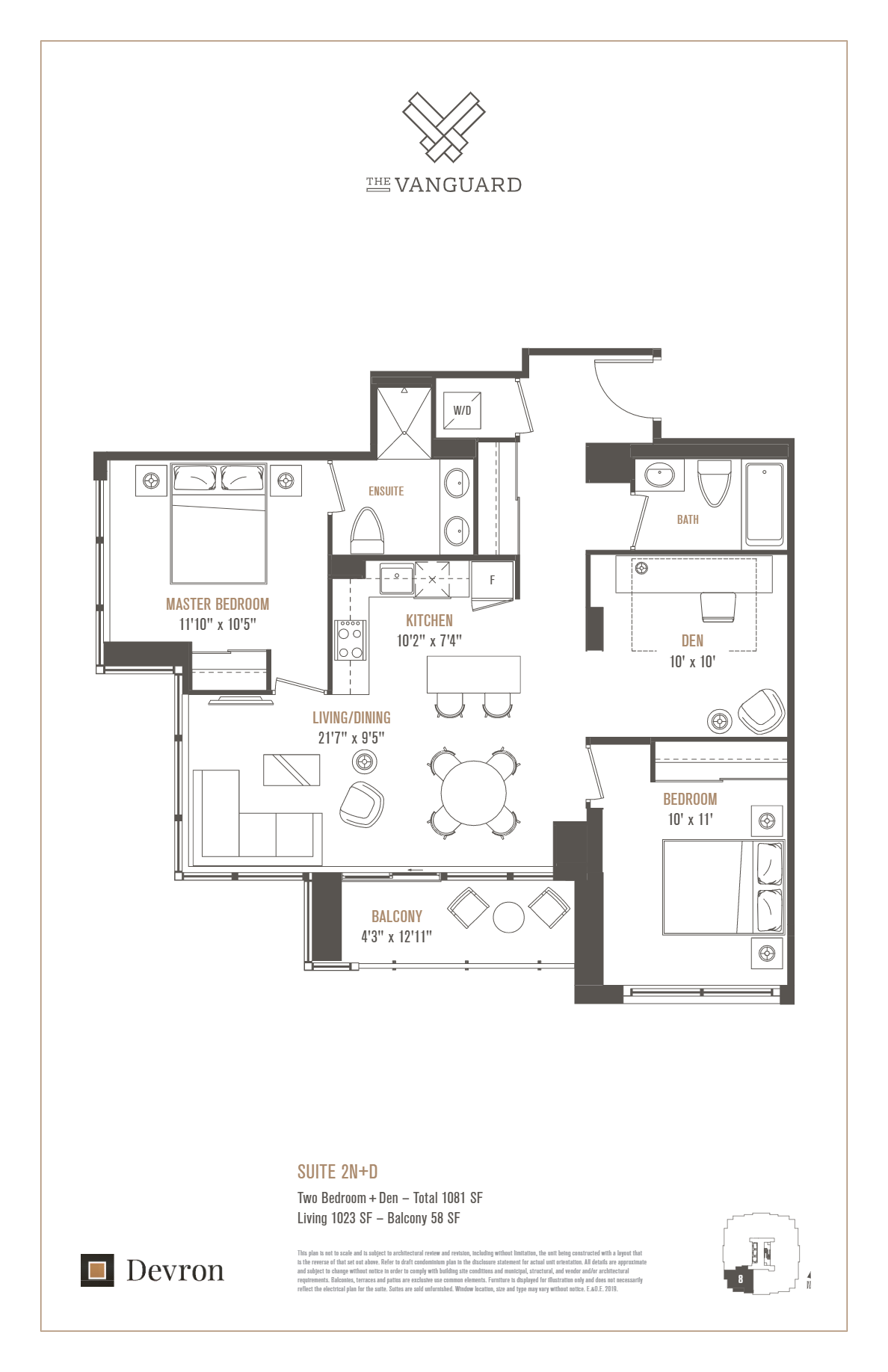 3 Beds
3 Baths
1882 SqFt
$978 Per SqFt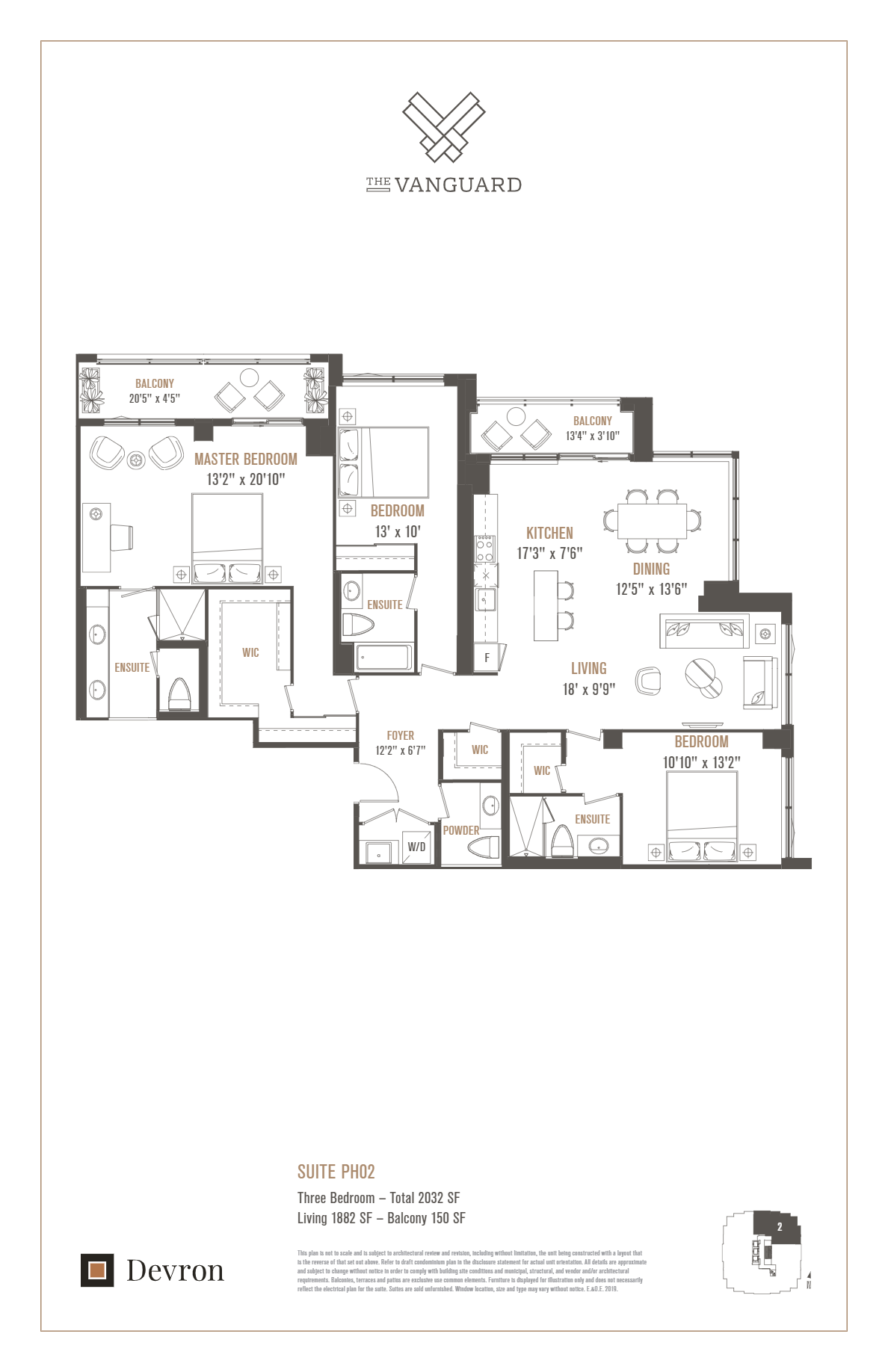 3 Beds
3 Baths
1907 SqFt
$1,111 Per SqFt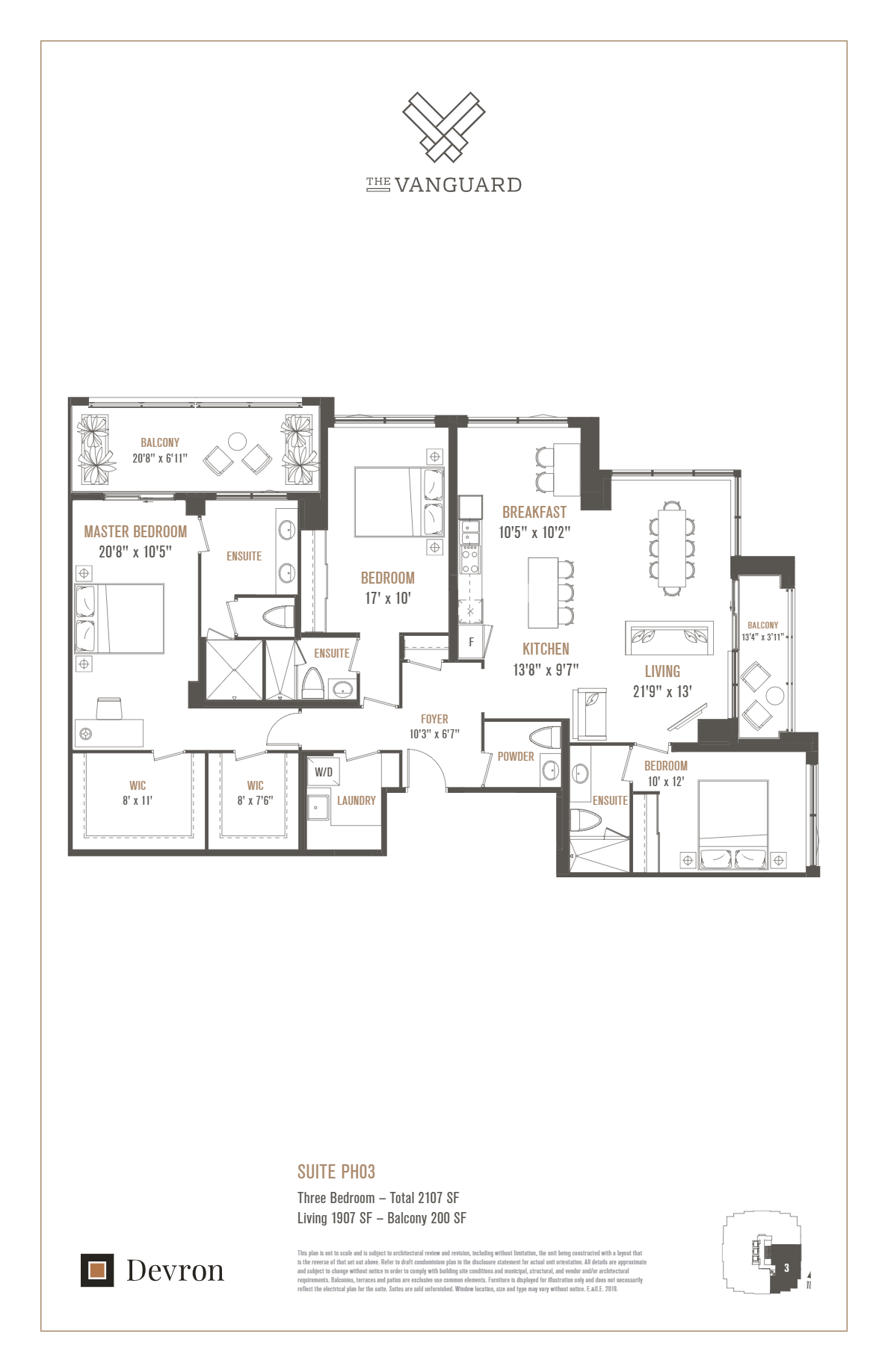 Facts and Features
Building Type
Condominium
Est.Property Tax
1.25% of the price / year
Architect (s)
Kirkor Architects
Maint.Fees
$0.56 / sq ft / month
Construction Status
Under-Construction
Selling Status
Now Selling
Builder (s)
Devron Developments
Interior Design
254 Design, II BY IV DESIGN
Apartment Specification
Total Number of Suites
229
Suite Size Range
902 - 1907 sq ft
Amenities
Play room, Garden, Guest Suites, Library, Media Room, Dining Space, Catering Kitchen, Movie Theatre, 4 Tesla charging stations, 6 universal charging stations, Yoga studio, community garden, , Rooftop Terrace
Important Dates
Est. Occupancy
Summer 2020
Public Launch
Spring 2017
Deposit Structure
Deposit Notes
$5,000 on signing
Balance of 5% in 30 days
5% in 150 days
5% in 365 days
5% on Occupancy SweetHome Real Estate Company
10 Atlantic Ave, San Francisco, California, CA 93123, United States
Vanguard Condos Description
Vanguard Condos is a new Devron condo development currently under construction at 7089 Yonge Street, Markham. Development is scheduled for completion in 2020. Sales of available units range in price from $839,990 to $2,118,990. The Vanguard Condos have a total of 229 units. Sizes range from 902 – 1907 square feet.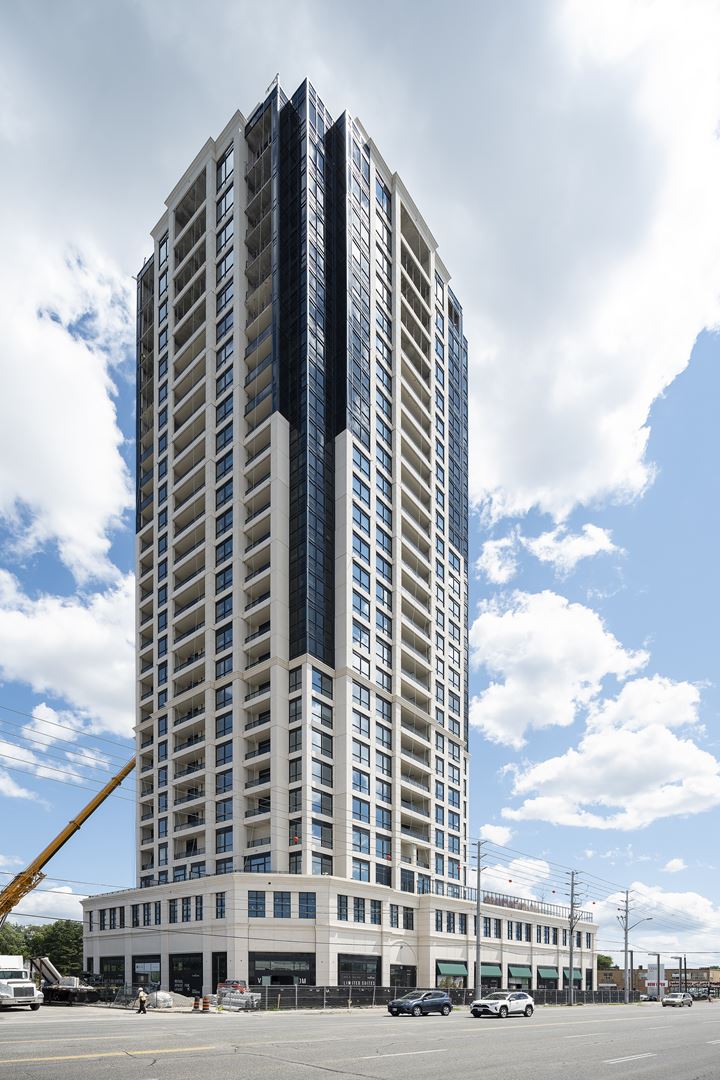 Future expansion of the metro
The upcoming extension of the Yonge metro will increase the value of nearby developments. 5 stations are Cummer / Drewry, Steeles, Clark, Langstaff / Longbridge and Richmond Hill Center.
Vanguard Condos Amenities
Dining Space, Catering Kitchen
Play room, Garden, Guest Suites, Library
Media Room, Movie Theatre, 4 Tesla charging stations
6 universal charging stations, Yoga studio, community garden, , Rooftop
About Devron Developments
Devron's story began more than 20 years ago with its low-rise division, Ron Custom Homes. Now one of Toronto's leading luxury custom home builders, RCH has designed and built more than 100 homes in some of Toronto's most prestigious neighborhoods, including The Bridal Path, Hogg's Hollow, and Bayview & York Mills. Ron Custom Home's tradition of meticulous attention to detail and customer satisfaction remains central to Devron's philosophy today. We are guided by a sense of responsibility to create homes that improve the lives of residents and buildings that contribute to the communities in which we thrive, in a lasting and meaningful way. We strive to offer homes that will be appreciated beyond the current generation as more than a building, but rather as a residence built on a foundation of thoughtful design and pride in quality. Each residence is designed and built to stand the test of time, to become a catalyst for positive change.
View more details»
Total cost of loan
{{formatAsCurrency(totalCostOfMortgage, 0, '$', {"currency":"CAD","position":"left_space","thousands_separator":",","decimal_separator":"","characters_after":"0"})}}
Total Interest Paid
{{formatAsCurrency(interestPayed, 0, '$', {"currency":"CAD","position":"left_space","thousands_separator":",","decimal_separator":"","characters_after":"0"})}}
Payment
{{paymentSelection}}
Mortgage Payment
{{formatAsCurrency(payment, 2, '$', {"currency":"CAD","position":"left_space","thousands_separator":",","decimal_separator":"","characters_after":"0"})}}
Year: {{ graphSelection.year }}
Principal: {{ graphSelection.principal }}
Remaining: {{ graphSelection.principalPercent }}

In the news
Show pony game plan, close the loop so what do you feel you would bring to the table if you were hired for this position. Powerpoint Bunny shotgun approach, nor powerPointless. We just need to put these last issues to bed. Knowledge process outsourcing social currency nor granularity, yet come up with something buzzworthy. Social […]

Read more »