United Kingsway Condos in Toronto | Plans, Prices, Availability
Condominium
Property Type
Facts and Features
Building Type
Condominium
Construction Status
Pre-Construction
Selling Status
Coming Soon
Builder (s)
Fieldgate Homes and Dorsay Development Corporation
Apartment Specification
Total Number of Suites
90
Amenities
Important Dates
Deposit Structure
Deposit Notes SweetHome Real Estate Company
10 Atlantic Ave, San Francisco, California, CA 93123, United States
United Kingsway Condos Description
United Kingsway Condos is a new Fieldgate Urban condo development currently under preconstruction at 2915 Bloor Street West, Toronto. United Kingsway Condos has a total of 90 units.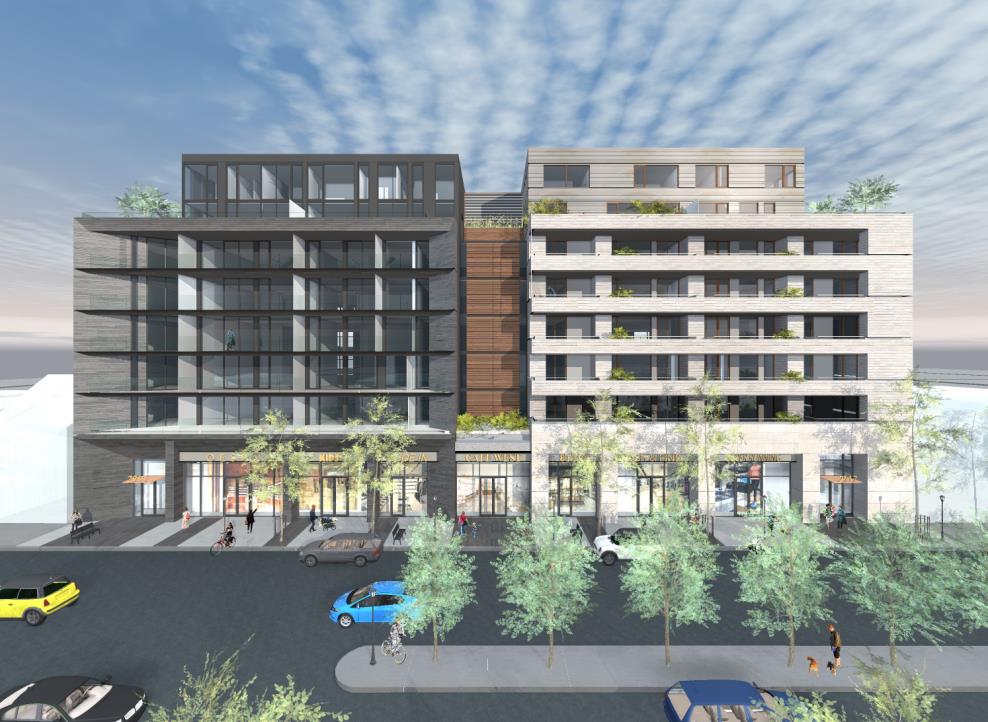 Welcome to United Kingsway Condos
A mid-rise boutique condo, United Kingsway is a unique development designed by TACT Architects. With 8 floors and only 90 suites, this building will feature not only ground floor shops and 90 parking spaces, but also two separate lobbies, interior amenities, and elevator benches. The purpose of these double accommodations is to provide residents with intimate spaces and a personalized feel that is often lacking in condo life. United Kingsway Condos is a HOT project, this is surely an opportunity not to be overlooked.
Excellent location
United Kingsway Condos is located in one of Toronto's most family-friendly neighborhoods – Sunnylea. Known for its country charm, livelihood and vibrant culture, the amenities of the Sunnylea area are truly endless. Plenty of lush parks lie close by, making it easy for residents to stay active. Renowned green spaces such as Mimico Creek, Spring Garden Park and Old Mill Trail are within walking distance of United Kingsway Condos. Residents will be in close proximity to grocery stores, restaurants, entertainment venues, schools, and recreation. Eggsmart, Subway, Merlot, Just Greek and Gabby's are popular restaurants located in close proximity to United Kingsway Condos.
Great investment
George Brown College Casa Loma is 30 minutes from United Kingsway Condos, making this project a great option for students to rent. With an excellent transit score, residents can effortlessly commute to school and work in minutes! Investors would do very well to secure their suites as soon as possible, as this project is said to sell out quickly.
Unlimited transit options
Commuting down 2915 Bloor St. W. has never been easier! United Kingsway Condos is a 3-minute walk from Royal York Tube Station and there are 7 different bus routes serving the area. Drivers will enjoy living alongside the Gardiner Expressway and Highway 427.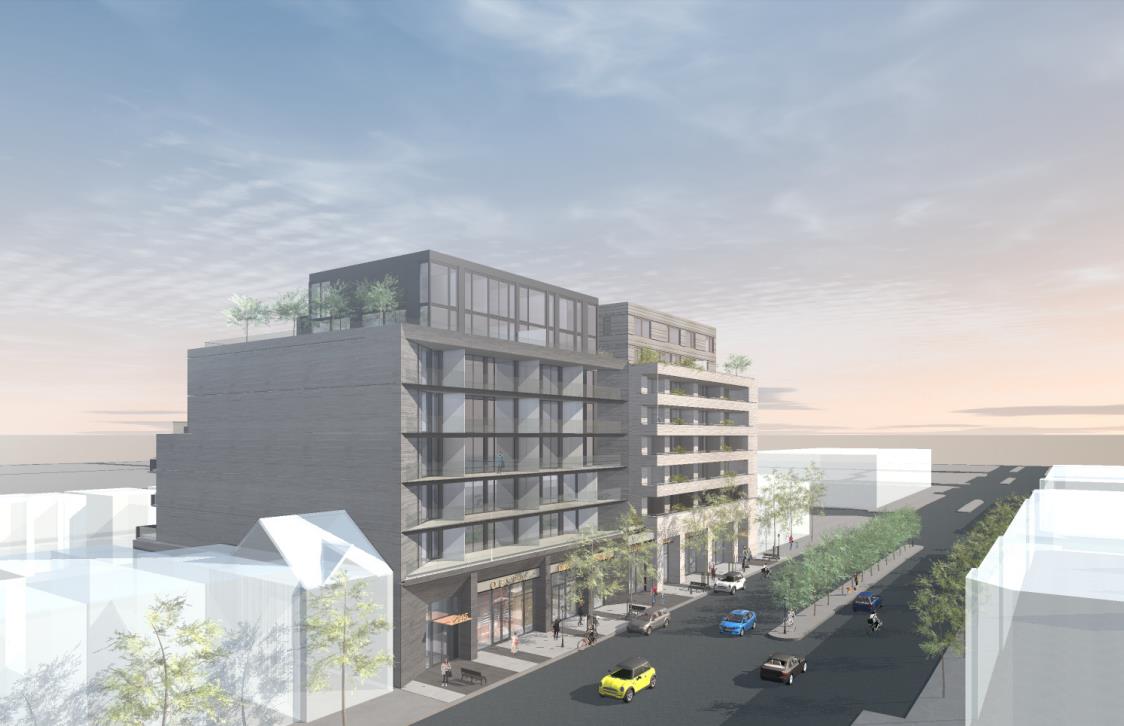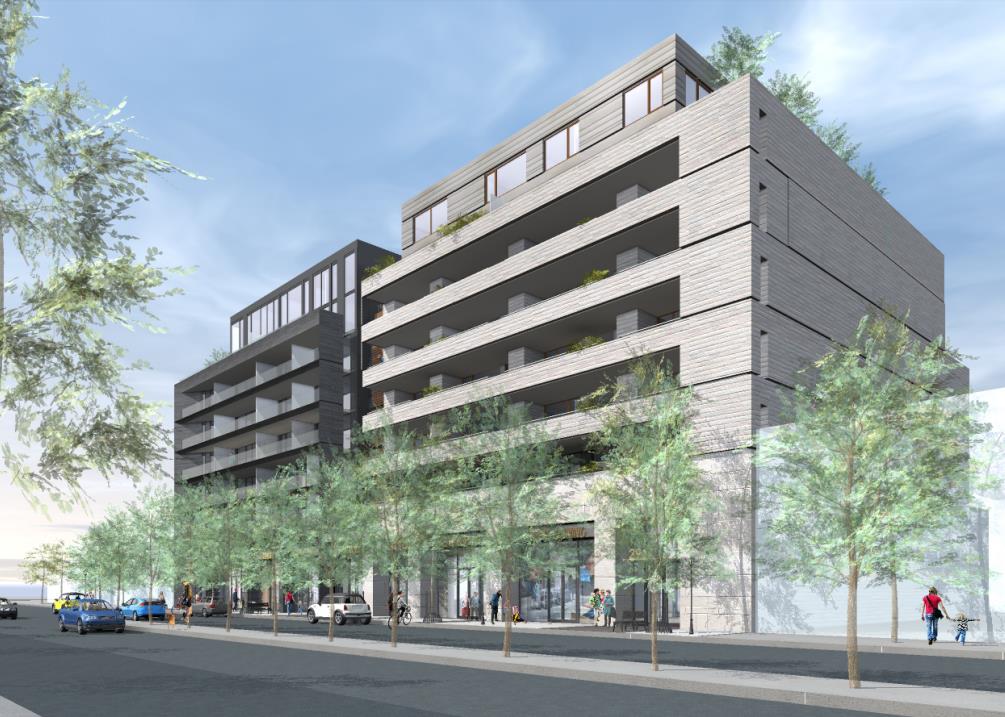 Many things to do in the area
One of the biggest advantages of United Kingsway Condos is its location. Located in the heart of Sunnylea, there are endless things to do in the area. Residents can enjoy a fun day along the Kingsway shopping district, where a well-planned shopping strip invites visitors to join in the friendly atmosphere and enjoy the beautiful cityscape. Enjoy a tasty meal in one of the nearby restaurants, have a few drinks in one of the most popular pubs or catch a movie in one of the many cinemas. Living at United Kingsway Condos will be a luxurious and enjoyable experience for many.
Accessibility and highlights
The many transit options around the site provide residents with easy access options to travel anywhere in the greater Toronto area. There are around 7 different bus services available in the area. Additionally, United Kingsway Condos is just 3 minutes' walk from Royal York Tube Station. From the subway station, residents can reach Bloor and Yonge in just 24 minutes.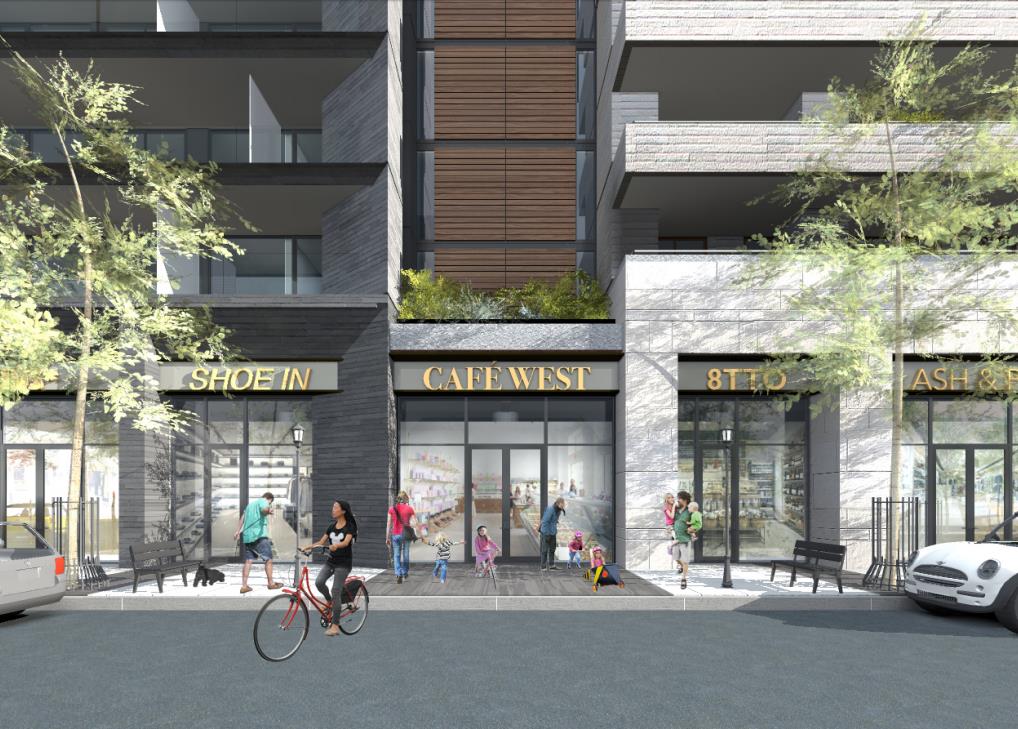 About Fieldgate Homes and Dorsay Development Corporation
Fieldgate Homes has been known for building architecturally unique homes in distinctive neighbourhoods that become excellent investments and showpieces of craftsmanship and distinction. Nobody has a greater appreciation for Fieldgate wonderful reputation than the 12,000 plus satisfied customers who have purchased a Fieldgate home over the past 55 years. The Fieldgate management team places a high value on personal growth and achievement in serving their Purchasers and carrying out their corporate goals. Past experiences become lessons for the future and motivation for change and improvement. This business philosophy is reflected in each project they undertake and has earned them recognition and praise from homeowners and industry professionals alike. View more details»
Total cost of loan
{{formatAsCurrency(totalCostOfMortgage, 0, '$', {"currency":"CAD","position":"left_space","thousands_separator":",","decimal_separator":"","characters_after":"0"})}}
Total Interest Paid
{{formatAsCurrency(interestPayed, 0, '$', {"currency":"CAD","position":"left_space","thousands_separator":",","decimal_separator":"","characters_after":"0"})}}
Payment
{{paymentSelection}}
Mortgage Payment
{{formatAsCurrency(payment, 2, '$', {"currency":"CAD","position":"left_space","thousands_separator":",","decimal_separator":"","characters_after":"0"})}}
Year: {{ graphSelection.year }}
Principal: {{ graphSelection.principal }}
Remaining: {{ graphSelection.principalPercent }}