The Point Condos Emerald City in Toronto | Plans, Prices, Availability
Condominium
Property Type
Facts and Features
Building Type
Condominium
Est.Property Tax
1% of the price / year
Architect (s)
WZMH Architects
Maint.Fees
$0.54 / sq ft / month
Construction Status
Pre–construction
Selling Status
Now Selling
Interior Design
Tanner Hill and Associates
Apartment Specification
Total Number of Suites
290
Suite Size Range
580 - 984 sq ft
Amenities
Barbeques, Concierge, Fitness, Guest Suites, The Grand Lobby, Exclusive Dining, Outdoor Terrace, Multi Purpose Room, Private Dining, Yoga Studio, Theatre Room, Hot Tub, Family Play Lounge, Party Room, Pool, Sauna
Important Dates
Public Launch
Jul 10, 2017
Deposit Structure
Deposit Notes
$5,000 with signing of agreement
Balance of 5% in 30 days
15% on interim Occupancy SweetHome Real Estate Company
10 Atlantic Ave, San Francisco, California, CA 93123, United States
The Point Condos
The Point at Emerald City is a new Elad Canada condo development currently under pre-construction on Don Mills Road, Toronto. Development is scheduled for completion in 2021. Sales of available units range in price from $ 639,900 to more than $ 914,900. The Point at Emerald City has a total of 290 units. Sizes range from 580 to 984 square feet.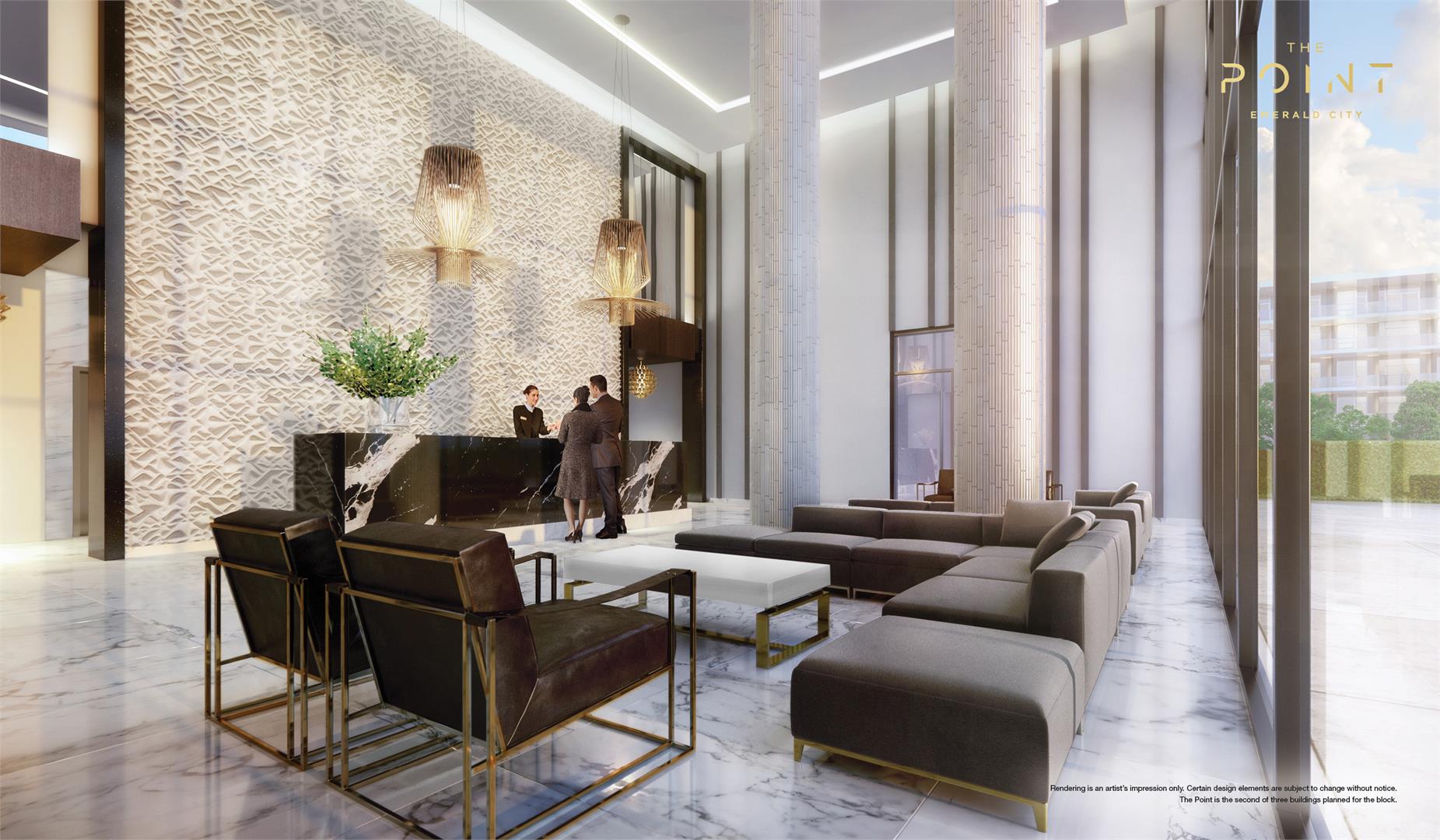 The Point Condos details
Point Emerald City is being named "The Center of Attention." The style and design will be impressive and the amenities will be exceptional. Expect a luxurious living experience from this brand new condo in North York.
The Point Condos  Amenities
Barbeques, Concierge, Fitness, Guest Suites
Hot Tub, The Grand Lobby, Exclusive Dining
Outdoor Terrace, Multi Purpose Room
Private Dining, Yoga Studio, Theatre Room
Hot Tub, Family Play Lounge
Party Room, Pool, Sauna
The Point Condos Great Location:
With Fairview Mall and Cineplex in close proximity, easy access to the DVP and 401 freeways, many nearby parks and schools, minutes from the Sheppard subway station, and within walking distance of North York General Hospital, Emerald City Condominiums are nowhere near doubts in a desirable location.
Transit
Located minutes from the Sheppard Metro Station, Emerald City residents have the ability to easily explore the city. Some of the main bus routes in the area include:
• 85 Sheppard bus
• Bus 25 Don Mills
• 185 Don Mills bus
• Sheppard 385 Bus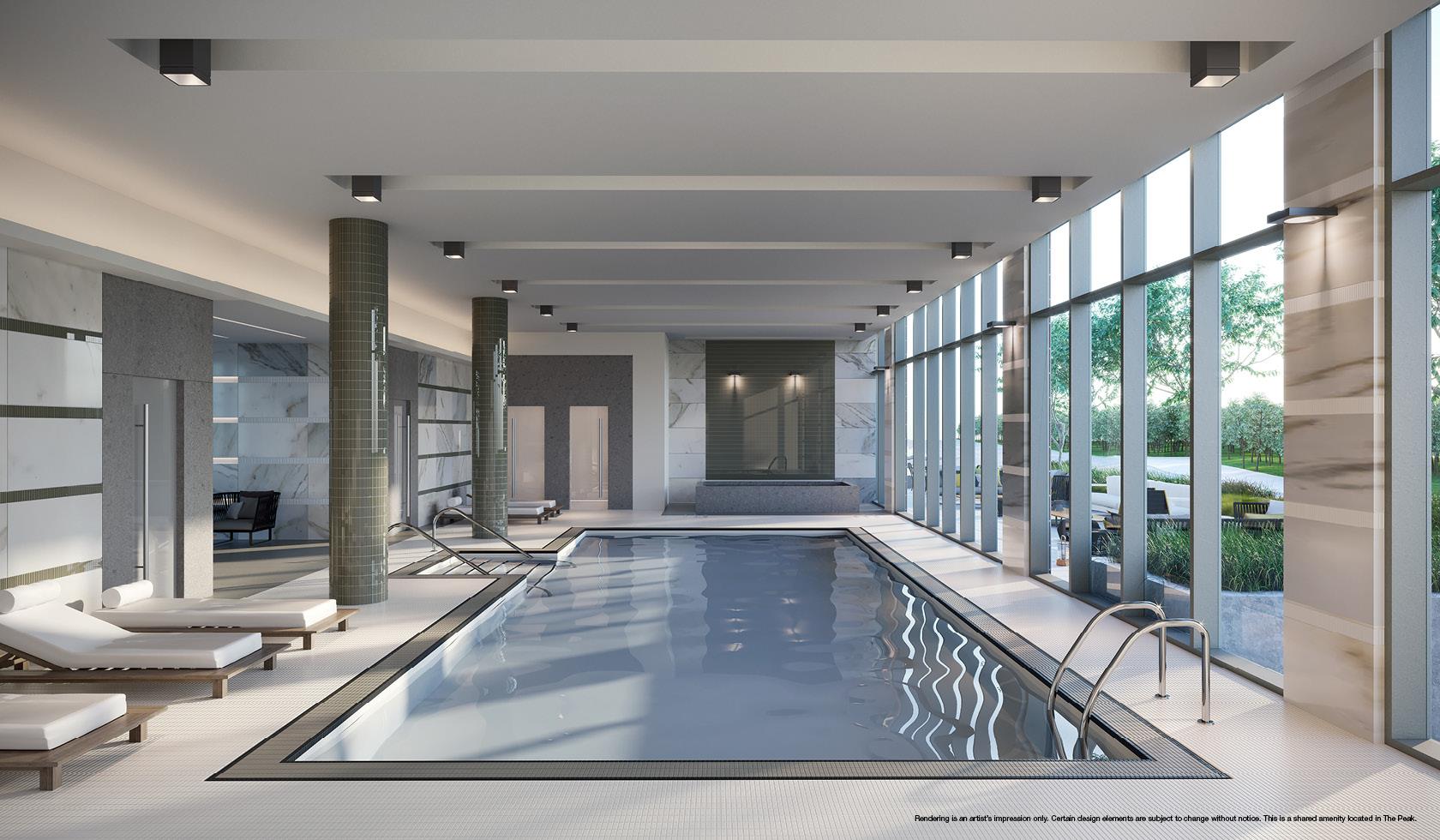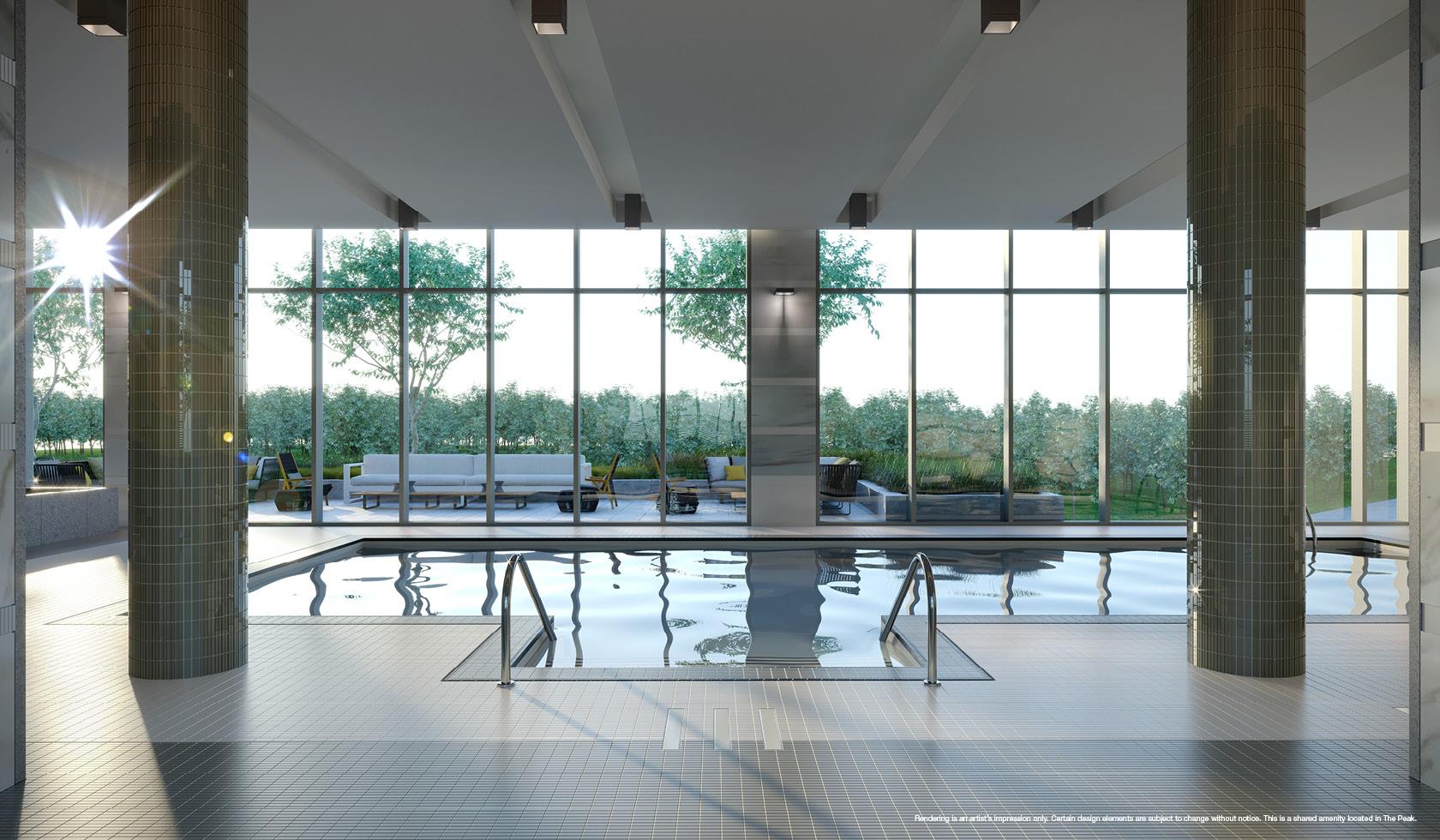 Memorable gastronomic experience
Residents will have no trouble tasting tasty meals from many nearby restaurants. There are over 15 restaurants located at CF Fairview Mall alone, and even more within the Sheppard and Don Mills area. Residents will be minutes from some of the following restaurants / fast food places
Great Investment Opportunity
Those who invest in The Point Condos are investing in a planned community. That being said, prices are expected to increase as the area continues to develop. On top of that, the University of Toronto campus in Scarborough is a 12-minute drive away, making it a perfect location for students to rent. The potential for increased investment is definitely possible.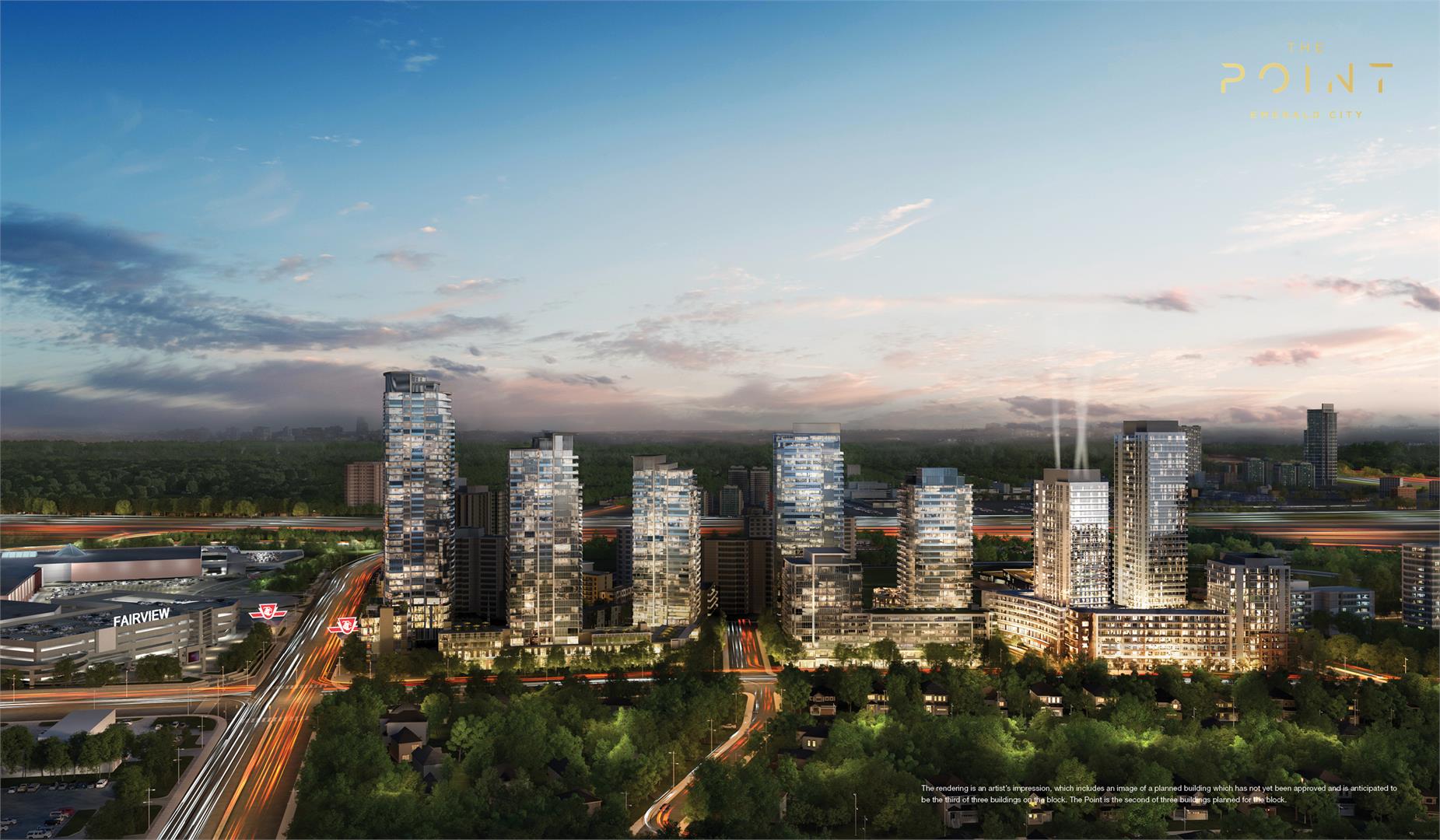 About Elad Canada Development
Elad Canada Inc. is a Toronto-based company with offices in Montreal and is listed on the Tel-Aviv Stock Exchange. She owns several income-generating residential, senior housing and commercial properties. The company is also a developer of condo and multi-residential rental projects in the Greater Toronto and Montreal areas. Overall, Elad Canada Inc. has significant real estate assets in Canada.
.
View more details»
Total cost of loan
{{formatAsCurrency(totalCostOfMortgage, 0, '$', {"currency":"CAD","position":"left_space","thousands_separator":",","decimal_separator":"","characters_after":"0"})}}
Total Interest Paid
{{formatAsCurrency(interestPayed, 0, '$', {"currency":"CAD","position":"left_space","thousands_separator":",","decimal_separator":"","characters_after":"0"})}}
Payment
{{paymentSelection}}
Mortgage Payment
{{formatAsCurrency(payment, 2, '$', {"currency":"CAD","position":"left_space","thousands_separator":",","decimal_separator":"","characters_after":"0"})}}
Year: {{ graphSelection.year }}
Principal: {{ graphSelection.principal }}
Remaining: {{ graphSelection.principalPercent }}