The Davies Condos in Toronto | Plans, Prices, Availability
Condominium
Property Type
2 Beds
2 Baths
1810 SqFt
$1,519 Per SqFt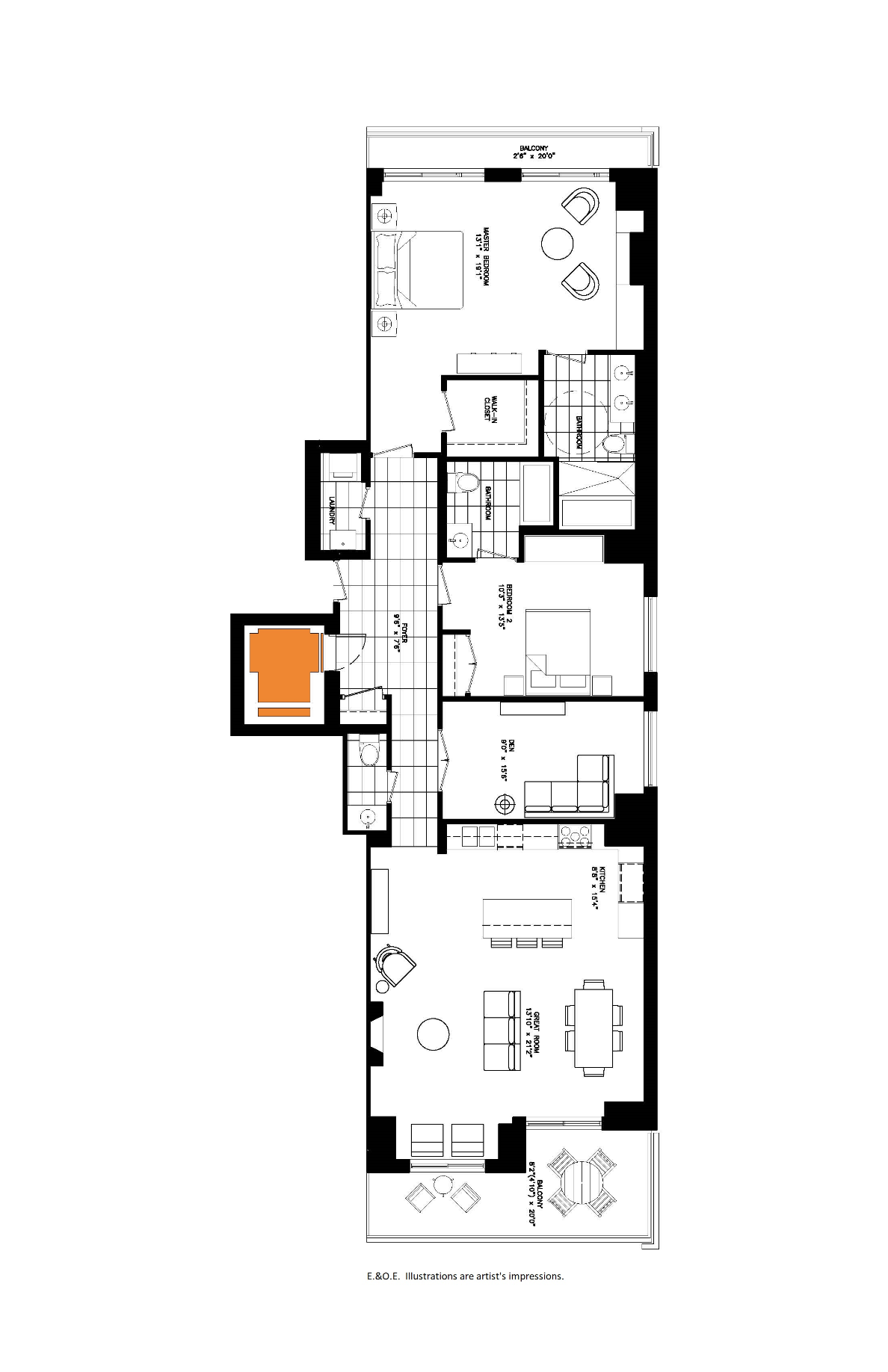 2 Beds
2 Baths
1979 SqFt
$1,617 Per SqFt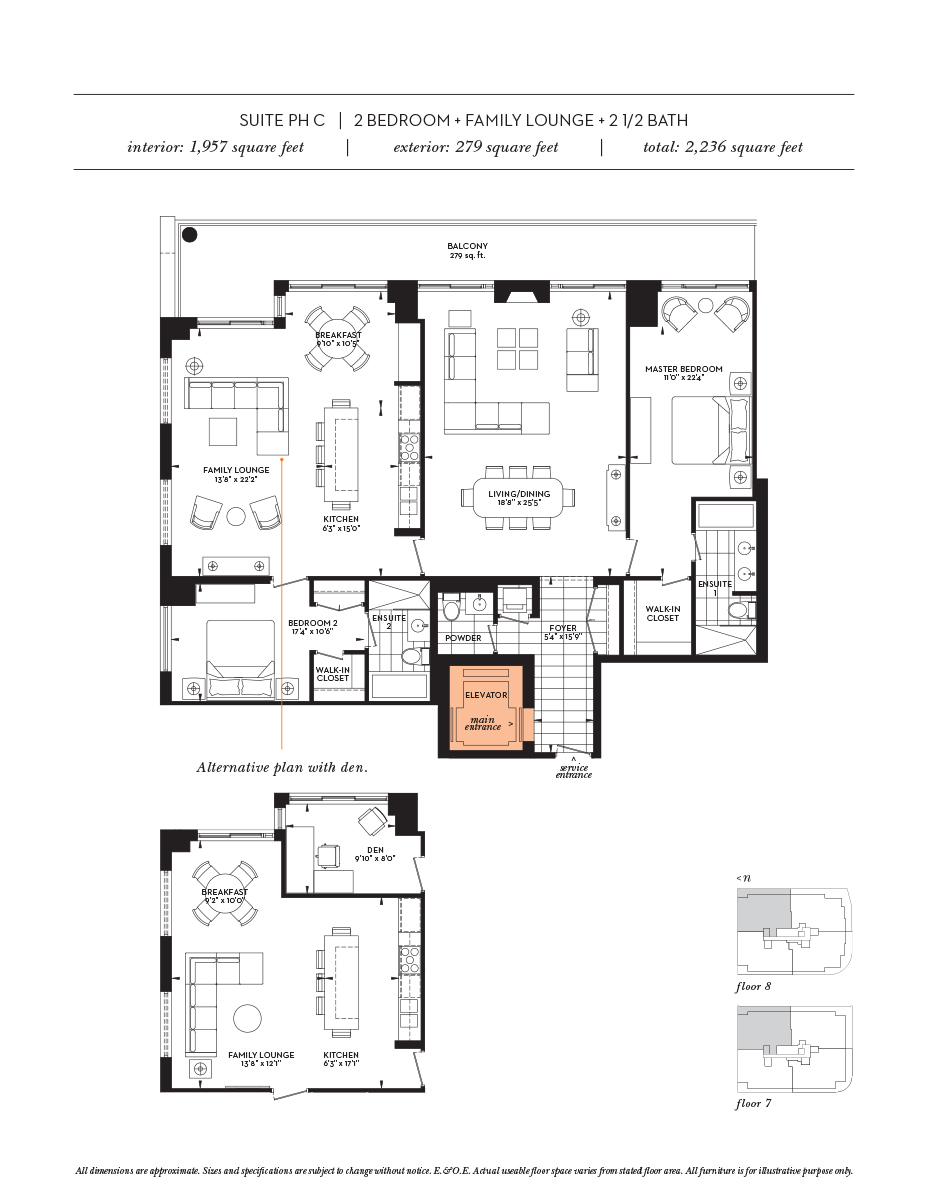 Facts and Features
Building Type
Condominium
Est.Property Tax
0.72% of the price / year
Architect (s)
SMV Architects
Maint.Fees
$0.75 / sq ft / month
Construction Status
Pre-Construction
Selling Status
Now Selling
Builder (s)
Brandy Lane Homes
Interior Design
Lukas Design Interiors
Apartment Specification
Total Number of Suites
44
Suite Size Range
1742 - 1979 sq ft
Price / sq ft from
$1,579
Amenities
24/7 Concierge, Bosch Appliances, Cameo Kitchens, Fitness, Guest Suites, Lounge, Private elevator , Party Room, Pet Services, Storage, Terrace
Important Dates
Est. Occupancy
Winter 2020
Deposit Structure
Deposit Notes SweetHome Real Estate Company
10 Atlantic Ave, San Francisco, California, CA 93123, United States
The Davies Condos Description
The Davies is a new Brandy Lane Homes condo development currently under construction at 281 Avenue Road, Toronto. Development is scheduled for completion in 2021. Sales of available units range in price from $ 2,750,000 to more than $ 3,200,000. The Davies has a total of 36 units. Sizes range from 1810 to 1979 square feet.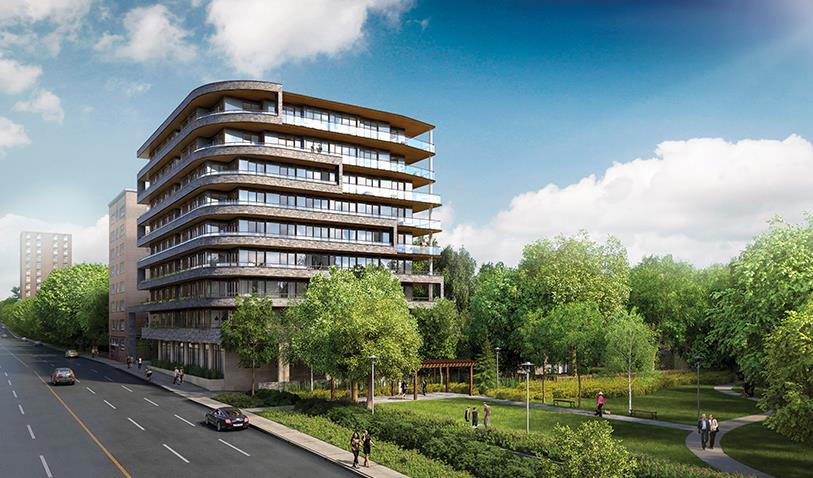 Great Location
Uptown Toronto is a growing era with comparable condos in the area. The Davies allows for spacious suites at reasonable prices. Steps from luxurious Yorkville living, these condo suites appeal to those seeking comfortable luxury in a great location.
The Davies Condos Amenities
24/7 Concierge
Cameo Kitchens
Bosch Appliances
Party Room, Pet Services, Storage, Terrace
Fitness, Guest Suites, Lounge, Private elevator
Green spaces
At 9 stories high and just 44 suites, Davies Condos contains many green spaces, parks, and great views of Toronto that no one can resist. The amenities at Davies Condo are great for entertaining as there are areas for dining and parties. There is also the exercise room and the beautiful rooftop reading garden.
About Brandy Lane Homes Developments
Brandy Lane Homes is a fully integrated new home construction and development company, involved in all stages of planning and construction in our communities. Since 1986, we have been the catalyst for innovative communities in the greater Toronto area, from Whitby, Ajax and Pickering, to Richmond Hill, Toronto, Mississauga and Oakville, and beyond to Collingwood and Waterloo. No two communities are the same and include a wide range of building types, such as single-family homes, freehold townhomes, condominium townhomes, and mid-rise and high-rise condo developments. Despite their differences, they are all fundamentally the same; In each case, we demonstrate the ability to transform underutilized areas into exciting new urban and people-centered neighborhoods.
View more details»
Total cost of loan
{{formatAsCurrency(totalCostOfMortgage, 0, '$', {"currency":"CAD","position":"left_space","thousands_separator":",","decimal_separator":"","characters_after":"0"})}}
Total Interest Paid
{{formatAsCurrency(interestPayed, 0, '$', {"currency":"CAD","position":"left_space","thousands_separator":",","decimal_separator":"","characters_after":"0"})}}
Payment
{{paymentSelection}}
Mortgage Payment
{{formatAsCurrency(payment, 2, '$', {"currency":"CAD","position":"left_space","thousands_separator":",","decimal_separator":"","characters_after":"0"})}}
Year: {{ graphSelection.year }}
Principal: {{ graphSelection.principal }}
Remaining: {{ graphSelection.principalPercent }}