The Clair Condos in Toronto | Plans, Prices, Availability
Condominium
Property Type
Facts and Features
Building Type
Condominium
Architect (s)
Hariri Pontarini Architects
Construction Status
Pre-Construction
Selling Status
Coming Soon
Builder (s)
Great Gulf and Terracap Management Inc.
Apartment Specification
Total Number of Suites
164
Amenities
Important Dates
Deposit Structure
Deposit Notes SweetHome Real Estate Company
10 Atlantic Ave, San Francisco, California, CA 93123, United States
The Clair Residences Description
The Clair Residences is a new Great Gulf and Terracap condo development currently under preconstruction at 1421 Yonge Street, Toronto. The Clair Residences has a total of 164 units.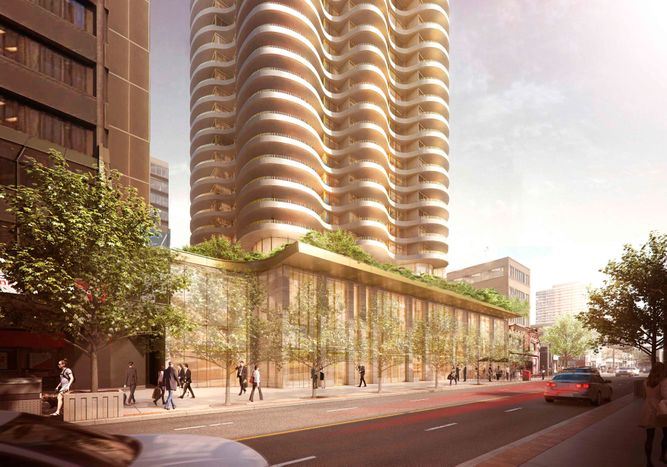 Welcome to The Clair Residences
The Clair Residences is a new Great Gulf condo project located at 1421 Yonge Street, Toronto, ON. The Clair Residences has a 34-story-tall mixed-use building with a total of 220 units to be used for commercial and residential purposes.This condo project at Yonge & Eglinton has Hariri Pontarini Architects in charge of the architecture and design. Touching the horizon, the Toronto apartment building rises to 128 meters and will provide spectacular views of the neighborhood. Located in the prestigious neighborhood of Rosedale and Summerhill on the south side and Eglinton and Yonge on the north, the development is ideally located.
Features and Amenities
The building will have balconies that will provide a great combination between inside and outside. These spacious balconies will create "terraces in the sky" and offer fabulous views of the city skyline. The distinctive look of the condo development at 1421 Yonge Street will make this building a landmark in the neighborhood. Clair's residences feature a two-story podium that will be used for business purposes.
The architecture of Hariri Pontarini Architects has generously sized panels that will separate each floor. These panels will be made of glass and the building will have an off-white glazed facade. The development plans to include one and two bedroom units. The Clair Residences will have balconies with a small garden and large floor-to-ceiling windows. The building will feature off-white gold exteriors along with a amenity-rich lifestyle that is sure to appeal to several investors.
Location and neighborhood
The Clair Residences location has a walking score of 94, which means that almost all the basic daily requirements can be met on foot. There are many restaurants nearby to provide residents with delicious cuisine. Nearby restaurants and cafes include McDonald's, Union Social Eatery, Tim Hortons, Capocaccia Trattoria, Cava, and Holy Chuck. The Clair Residences is just steps away from multiple supermarkets, grocery stores, gyms, stores, parks, and schools.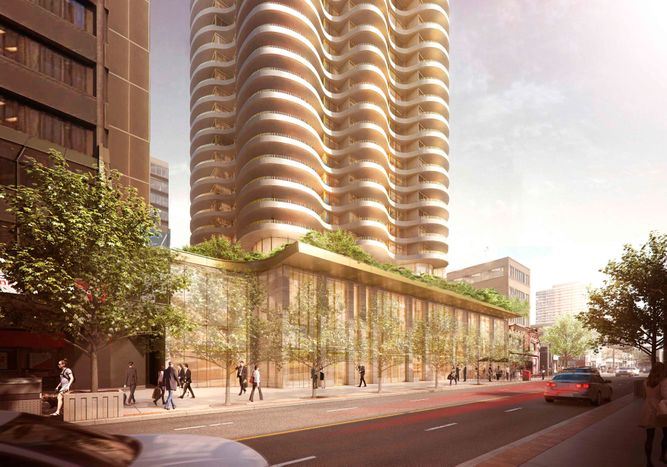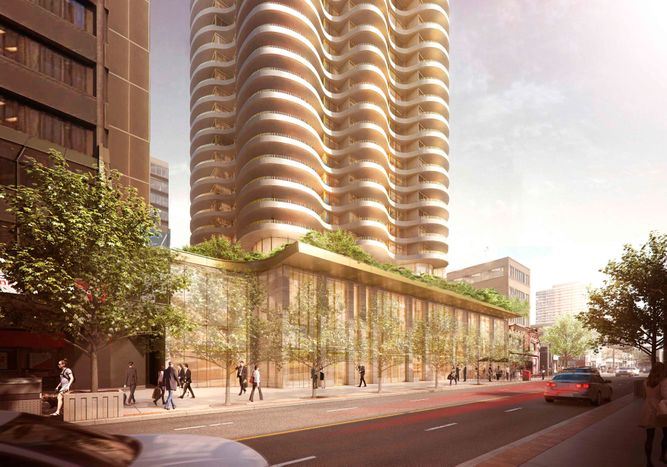 Residents can also access downtown Toronto, which is just minutes away by subway or light rail. Even the Yonge Eglinton Center mall is easily accessible from the condos. One can enjoy, relax, have a picnic or walk in the wonderful David A. Balfour Park. There are several other green spaces nearby that will provide great peace and entertainment to the residents of The Clair Residences. Nearby parks include Moore Park Ravine, Park Drive Reservation Lands, and Ramsden Park.
Accessibility and highlights
The Clair Residences has some world-class transportation options in the region. Not surprisingly, it has a transit score of 87. The St. Clair subway station is just a few steps from the condo and can easily take residents downtown. Even Union Station and various bus routes are easily accessible from The Clair Residences. Public transportation options will never be a problem for residents, and there will be simple and seamless connectivity to all major Toronto locations.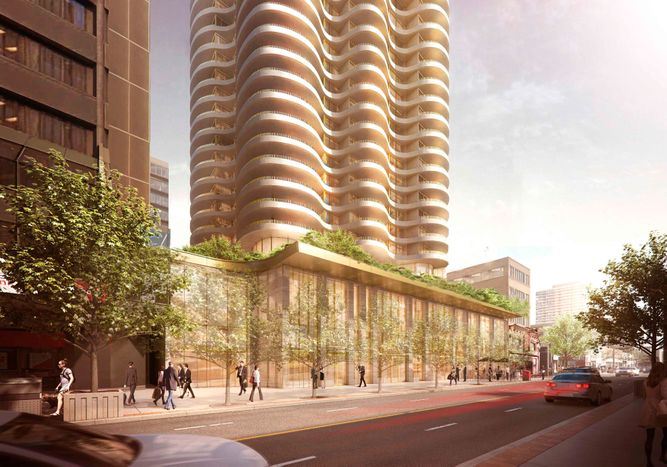 About Great Gulf and Terracap Management Inc. Developments
Taboo Muskoka Resort is an ideal family vacation spot, right on Lake Muskoka. The grounds feature 100 guest rooms and suites, plus chalets, 18-hole championship golf course, private beach, 1,000 acres of nature reserve with walking and biking trails, and year-round recreational programs. Online reservations allow guests to book a room or reserve a round of golf direct from the website. Taboo Muskoka has been welcoming guests to the stunning shores of Lake Muskoka since 1926, first as the Muskoka Beach Inn, when guests mainly arrived by horse and buggy from the Gravenhurst railway station, and then from 1959, as the Muskoka Sands. Since 1984, the resort has been part of the Great Gulf Group of Companies. In 2002, the resort adopted the name "Taboo" after the landmark Ron Garl designed golf course.
Total cost of loan
{{formatAsCurrency(totalCostOfMortgage, 0, '$', {"currency":"CAD","position":"left_space","thousands_separator":",","decimal_separator":"","characters_after":"0"})}}
Total Interest Paid
{{formatAsCurrency(interestPayed, 0, '$', {"currency":"CAD","position":"left_space","thousands_separator":",","decimal_separator":"","characters_after":"0"})}}
Payment
{{paymentSelection}}
Mortgage Payment
{{formatAsCurrency(payment, 2, '$', {"currency":"CAD","position":"left_space","thousands_separator":",","decimal_separator":"","characters_after":"0"})}}
Year: {{ graphSelection.year }}
Principal: {{ graphSelection.principal }}
Remaining: {{ graphSelection.principalPercent }}