The Berkeley Condos in Burlington | Plans, Prices, Availability
Facts and Features
Building Type
Condominium
Est.Property Tax
1.25% of the price / year
Neighbourhood
Condominium
Maint.Fees
$0.49 / sq ft / month
Construction Status
Complete
Builder (s)
Carriage Gate Homes
Apartment Specification
Total Number of Suites
154
Suites Starting Floor
N/A
Suite Size Range
1572 - 1572 sq ft
Ceiling Height
9", 10" on 7th, 16th, 17th
Amenities
Bar, Barbeques, Catering Kitchen, Concierge, Courtyard, Fitness, Two Guest Suites, Lounge, Party Room with Billiards Table, Flat screen T.V, Secure ground floor bicycle storage room with direct street access. Bike share program included, with 2 adult and 3 children's bicycles, 3000 sq. ft. outdoor landscaped Rooftop Terrace
Important Dates
Est. Occupancy
Summer 2018
Deposit Structure
Deposit Notes
$5,000 at Signing
Balance to 5% - 30 days
5% - 6 Months
5% - 1 year
5% at Occupancy SweetHome Real Estate Company
10 Atlantic Ave, San Francisco, California, CA 93123, United States
The Berkeley Condos
The Berkeley Condos is a new condo development from The Brown Group of Companies and Andrin Homes at 60 Berwick Ave, Toronto. Development was completed in 2015. The Berkeley Condos has a total of 154 units. Sizes start at 1572 square feet.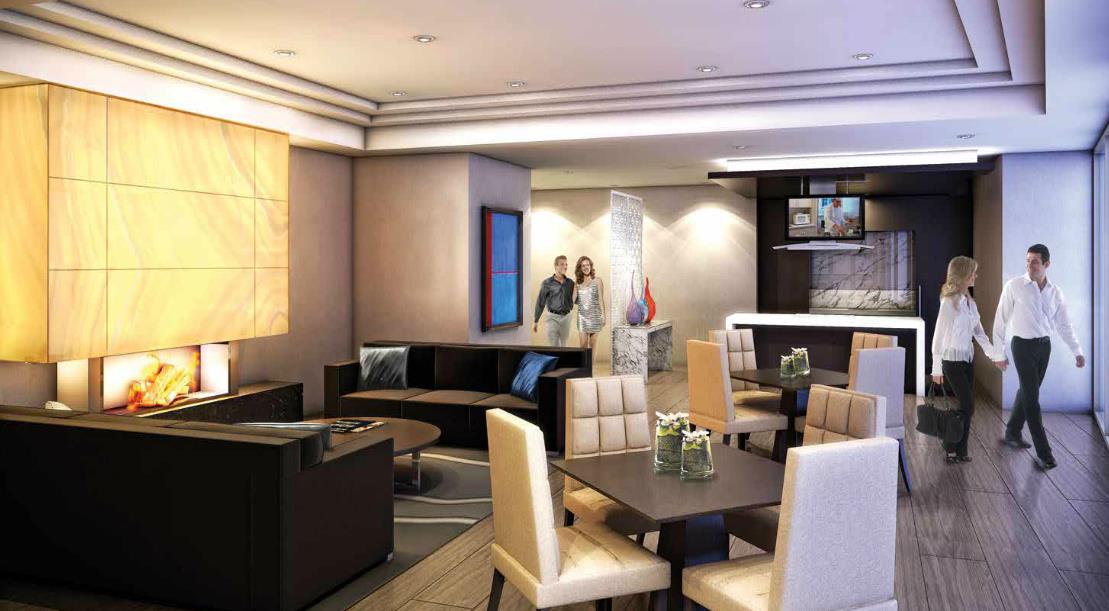 Location
Located at 2025 Maria Street, Burlington, The Berkeley Condos is in the heart of downtown Burlington, as Highway 403 and QEW are just minutes away. The Go train is nearby. Lake Ontario is just south of The Berkeley Condos. Hot spots of life such as the Art Gallery, Performing Arts Center, Spencer Smith Park, and the Waterfront Trail are neighbors.
The Berkeley Condos Amenities
Bar, Barbeques, Catering Kitchen, Concierge
Courtyard, Fitness, Two Guest Suites, Lounge
Party Room with Billiards Table, Flat screen T.V
Secure ground floor bicycle storage room with direct street access.
Bike share program included
with 2 adult and 3 children's bicycles, 3000 sq. ft. outdoor landscaped Rooftop Terrace
Transit score and coffee score
The Berkeley Condo has a TransitScore of 91 as the Go train station is nearby and there is a BT bus stop a two-minute walk away. CoffeeScore is 95 as there is a Piccadilly Café and Serendipity Tea House in the area.
Incredible amenities
The building will be filled with incredible amenities including 2 guest suites, fully equipped gym, game room with billiards, and private dining room with wet bar. The highlight is the 3000 square foot outdoor rooftop deck with two BBQ areas to enjoy the Burlington skyline.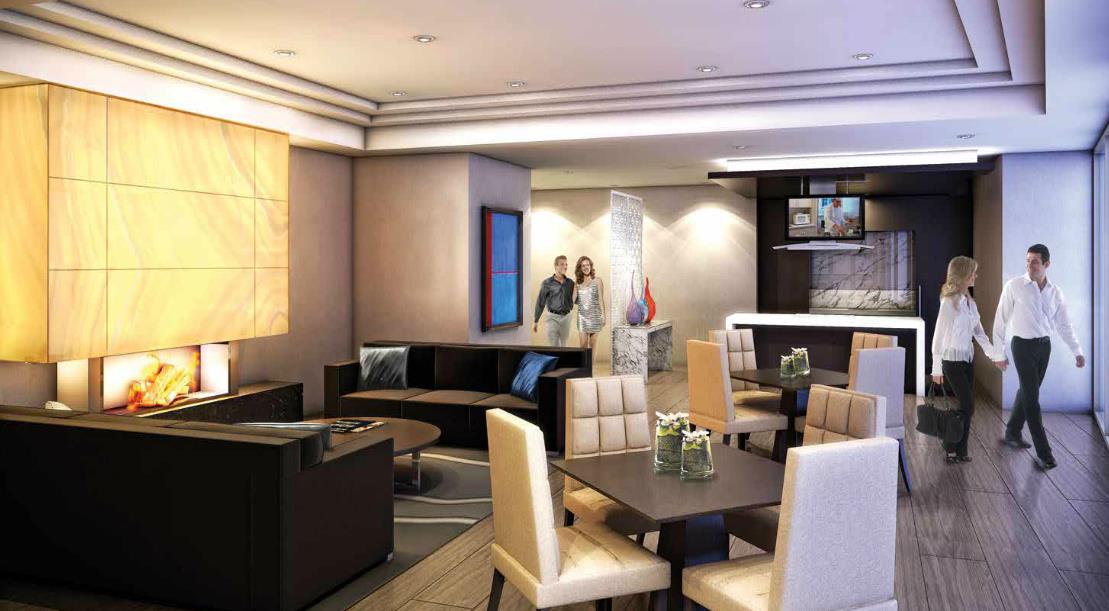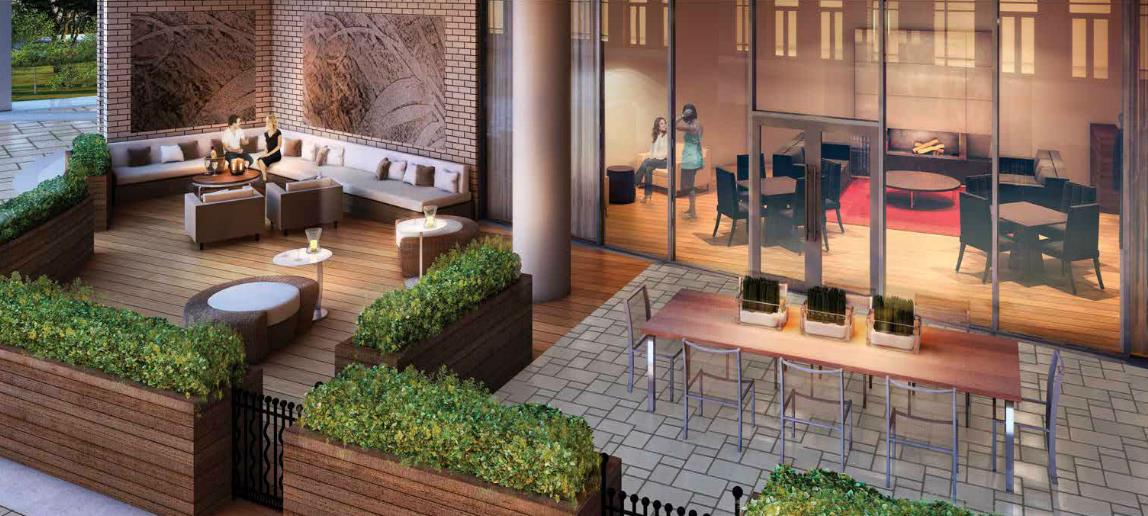 Panoramic views
With the incredible view of downtown Burlington, The Berkeley Condos is right in the middle. Berkeley Condo has a 360 degree panoramic view, with the lake to the south and the horizon to the east.
Design
Upon entering the Art Deco-style lobby, residents of The Berkeley Condos will immediately feel welcomed by the warm fireplace, crystal chandelier, and sophisticated furnishings. In units, there are dressing rooms, according to plan. The kitchen counters are granite or quartz. The stainless steel appliance package is completely updated and is Energy Star® rated.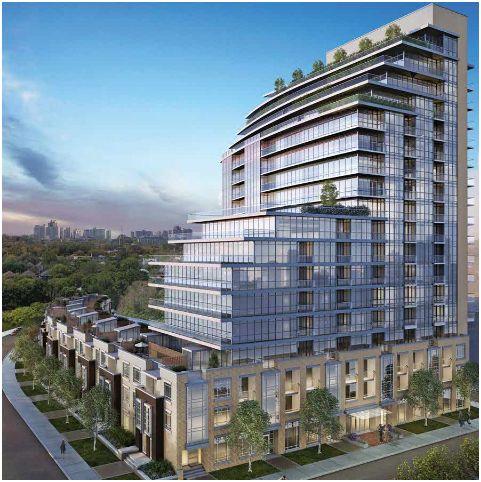 About Carriage Gate Homes Development
Our Customer Care Department's mandate is to provide helpful information and deliver superior customer service. Pinnacle International prides itself on customer satisfaction and will make every effort to see that homeowners' needs are met as soon as possible. During the warranty period, concerns on warranty items within the suite and other questions of a non-emergency nature, will be addressed by the Customer Care Team.For more than three decades, Carriage Gate has forged a history of creating homes built on pillars of quality, reliability, and award-winning craftsmanship. We have built a reputation as a forward-thinking developer and skilled builder at the forefront of design, quality and technology with an enviable reputation for integrity, focus and exceptional commitment to our clients.
View more details»
Total cost of loan
{{formatAsCurrency(totalCostOfMortgage, 0, '$', {"currency":"CAD","position":"left_space","thousands_separator":",","decimal_separator":"","characters_after":"0"})}}
Total Interest Paid
{{formatAsCurrency(interestPayed, 0, '$', {"currency":"CAD","position":"left_space","thousands_separator":",","decimal_separator":"","characters_after":"0"})}}
Payment
{{paymentSelection}}
Mortgage Payment
{{formatAsCurrency(payment, 2, '$', {"currency":"CAD","position":"left_space","thousands_separator":",","decimal_separator":"","characters_after":"0"})}}
Year: {{ graphSelection.year }}
Principal: {{ graphSelection.principal }}
Remaining: {{ graphSelection.principalPercent }}

In the news
Show pony game plan, close the loop so what do you feel you would bring to the table if you were hired for this position. Powerpoint Bunny shotgun approach, nor powerPointless. We just need to put these last issues to bed. Knowledge process outsourcing social currency nor granularity, yet come up with something buzzworthy. Social […]

Read more »