QA Condos in Toronto | Plans, Prices, Availability
Condominium
Property Type
Facts and Features
Building Type
Condominium
Est.Property Tax
1% of the price / year
Architect (s)
Teeple Architects
Maint.Fees
$0.64 / sq ft / month
Construction Status
Pre–construction
Selling Status
Now Selling
Builder (s)
Context Development and Riocan Real Estate Investment Trust
Interior Design
Mason Studio
Apartment Specification
Total Number of Suites
366
Suite Size Range
450 - 1003 sq ft
Price / sq ft from
$1,091
Amenities
Concierge, Fitness Centre with Yoga Studio , Co-working Lounge, Bridge Lounge with Lobby & Mezzanine Lounge Spaces , Parcel Room, Sky Club, Coast Club, Rooftop Party Room and Lounge , Private Outdoor Rooftop Dog Run, Steam Saunas, Spa, Outdoor Terrace
Important Dates
Deposit Structure
Deposit Notes
$5,000 on Signing
Balance to 5% in 30 Days
2.5% in 90 Days
2.5% in 180 Days
5% in 370 Days
5% on Occupancy

International Deposit Structure - 35%
$10,000 on Signing
Balance to 10% in 30 Days
10% in 90 Days
10% in 370 Days
5% on Occupancy SweetHome Real Estate Company
10 Atlantic Ave, San Francisco, California, CA 93123, United States
QA Condos
QA Condos is a new Context and Rio Can Living condo development currently under preconstruction at 1555 Queen Street East, Toronto. Development is scheduled for completion in 2024. Sales of available units range in price from $ 549,900 to more than $ 1,199,900. QA Condos has a total of 366 units. Sizes range from 450 to 1003 square feet.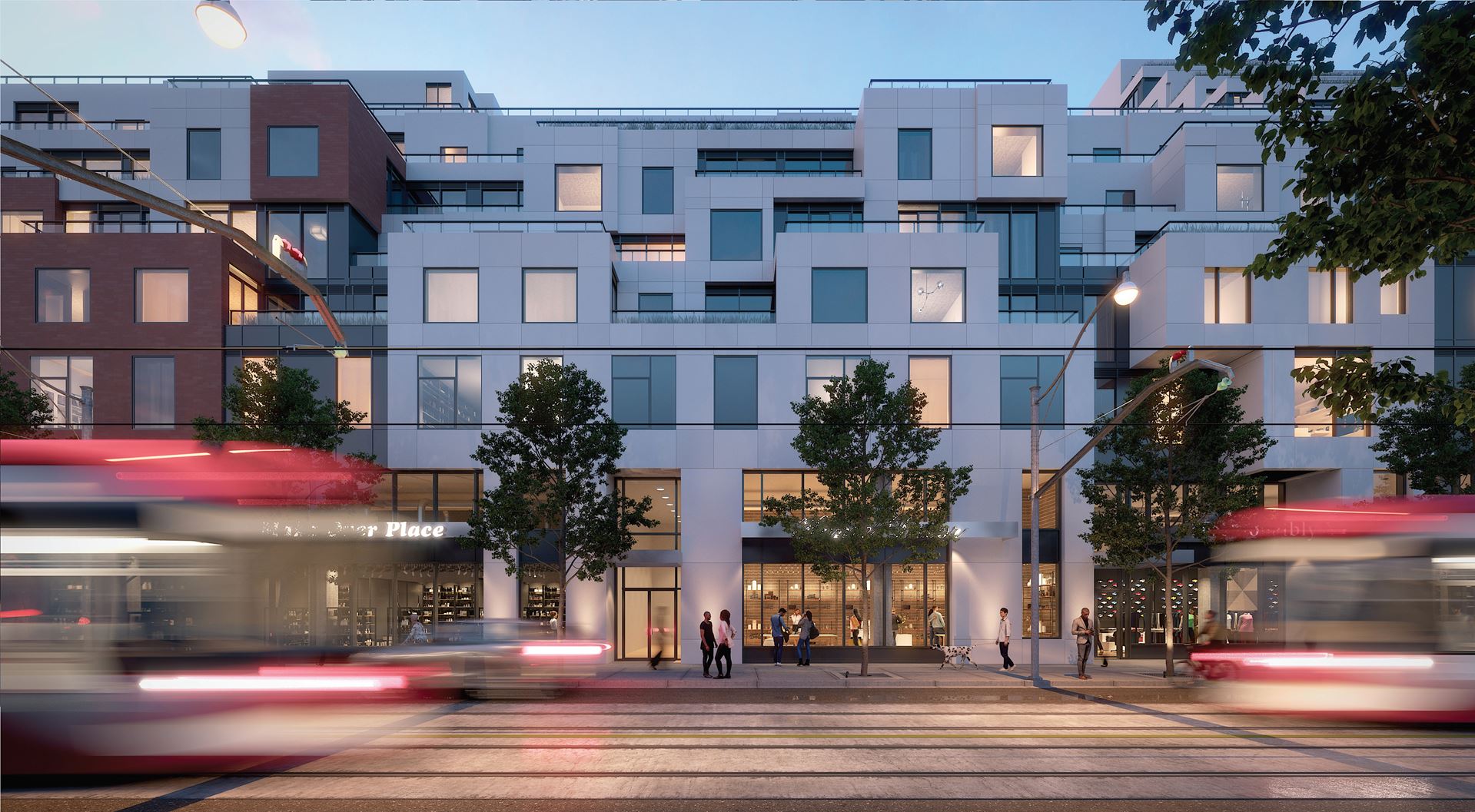 Green Space
The area surrounding the Queen Ash Bridge Condominiums is filled with natural green spaces for residents to enjoy. Woodbine Park offers an abundance of green space, play areas, a skate park, walking trails, and access to a beautiful lakefront beach perfect for swimming.
QA Condos Amenities
Concierge, Fitness Centre with Yoga Studio
Games Room, Co-working Lounge
Bridge Lounge with Lobby & Mezzanine Lounge Spaces
Parcel Room, Sky Club, Coast Club
Rooftop Party Room and Lounge
Private Outdoor Rooftop Dog Run
Steam Saunas, Spa, Outdoor Terrace
Transit Options
Queen Ash Bridge Condos residents are conveniently located just steps from TTC bus and tram routes, making it a perfect option for commuters. Taking the transit into the city center will take you just under 40 minutes.
Experienced developers
Riocan together with Context Developments are developing Queen Ash Bridge condominiums. Context Developments has more than 20 years of industry experience, focusing on the Southern Ontario area.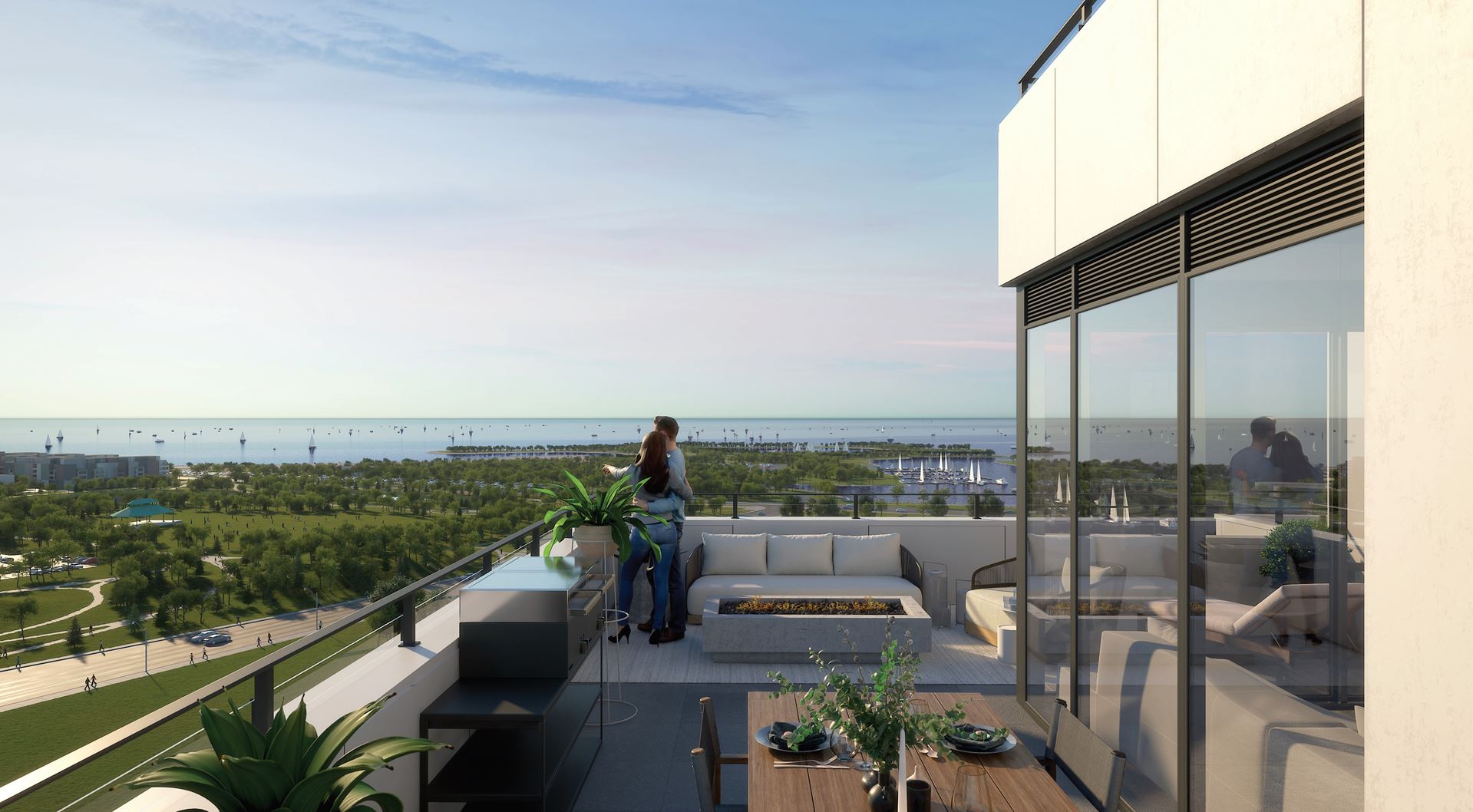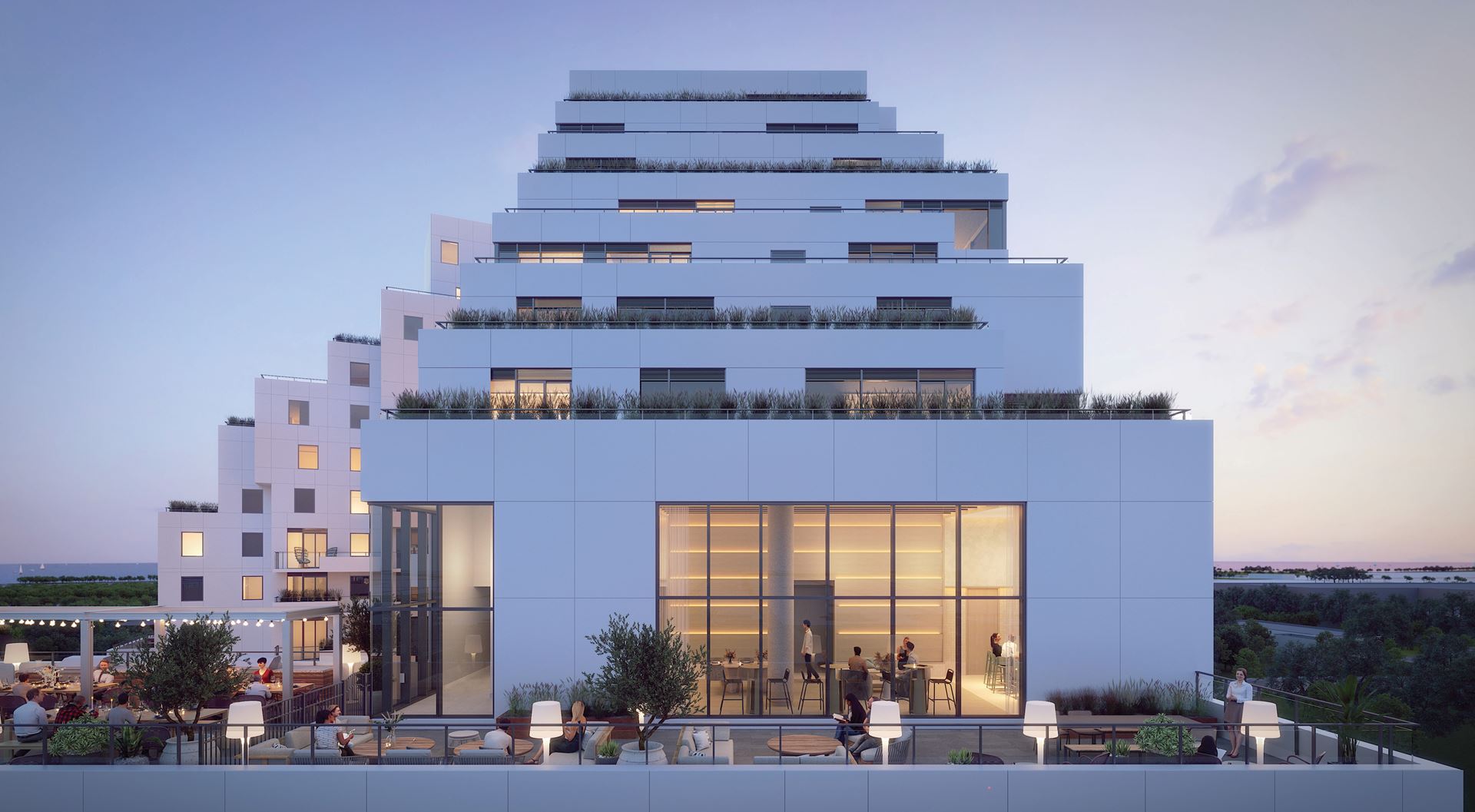 Lifestyle Services
Queen Street East offers Queen Ash Bridge Condos residents a wide variety of lifestyle services that are easily accessible on foot. Within walking distance of your home are many shopping, dining and entertainment options to enjoy.
Transportation Options
Lake Shore Blvd and DVP are easily accessible to residents of Queen Ash Bridge Condos, making it extremely easy to travel around the city and beyond. Drivers will be able to reach the main employment centers of downtown Toronto in just 15 minutes.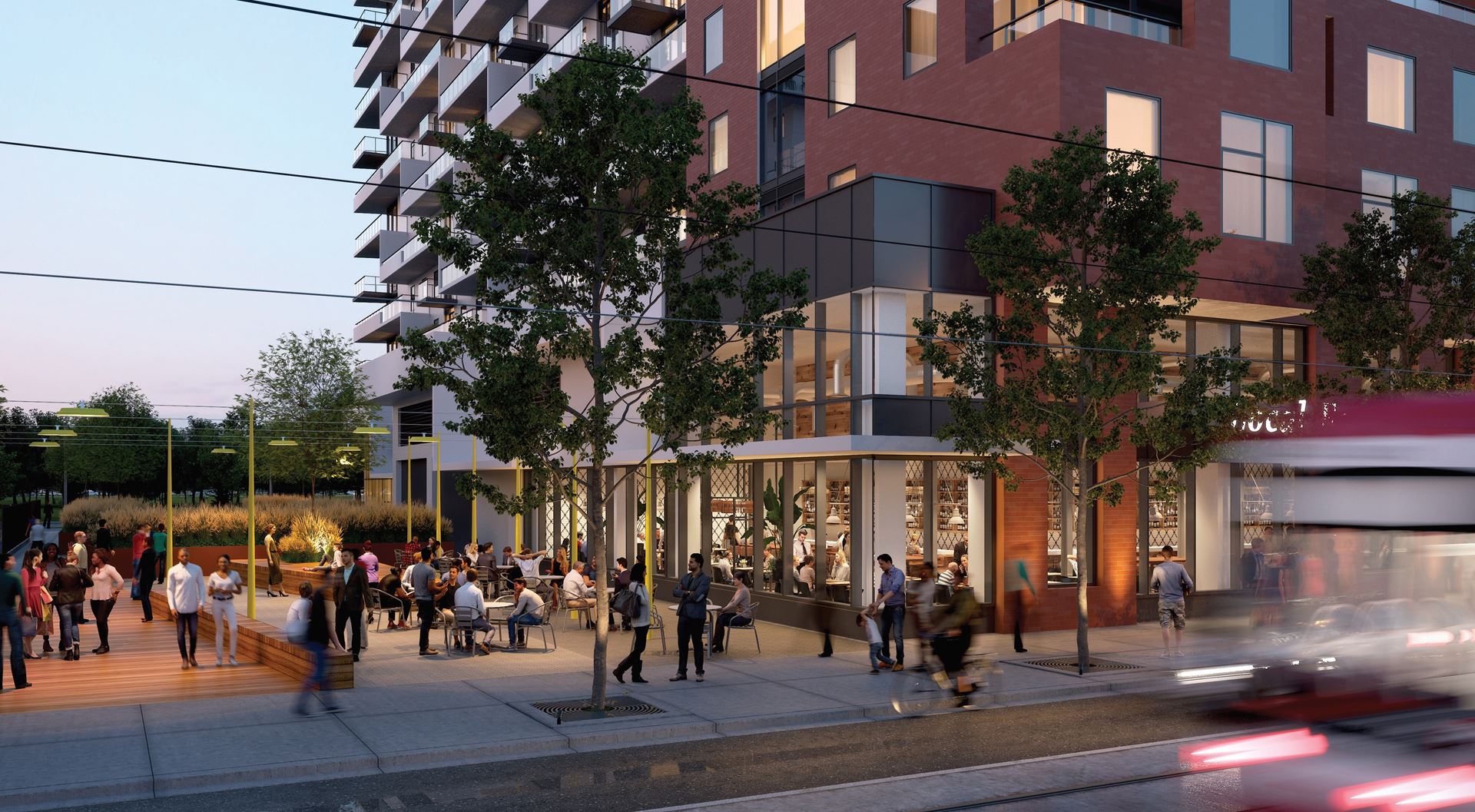 About Context Development and Riocan Real Estate Investment Trust Development
The context has helped shape the downtown Toronto skyline more than almost any other developer on the market. One reason for its remarkable success is the impressive experience of its chairman Howard Cohen, a man who has made it his life's mission to shape the Toronto landscape. This developer has set the standard for new developments in the city by introducing a new design style, a style that has come to define the identity of the city. This is also one of the most recognized and decorated developers in the city, as evidenced by his many awards and accolades.
RioCan Real Estate Investment Trust is an unincorporated "closed" trust governed by the laws of the Province of Ontario and incorporated pursuant to a Declaration of Trust. RioCan is publicly traded and traded on the Toronto Stock Exchange under the symbol REI.UN.
RioCan is the largest real estate investment trust in Canada with a total capitalization of approximately $ 13.9 billion as of September 30, 2012. It owns and manages Canada's largest shopping center portfolio with interests in a portfolio of 338 retail properties, including 10 under development, containing more than 80 million square feet, including 49 new-format retail centers anchored in supermarkets containing 12.4 million square feet in the United States through various joint venture agreements as of September 30 2012.
RioCan's purpose is to provide its shareholders with stable and reliable cash distributions that will increase in the long term. It seeks to do so by following a Canadian retail real estate ownership, development, management and operation strategy. RioCan's management, in measuring the Trust's performance, does not distinguish or group its operations on a geographic or other basis. Accordingly, the Trust has a single reportable segment for disclosure purposes in accordance with generally accepted Canadian accounting.
View more details»
Total cost of loan
{{formatAsCurrency(totalCostOfMortgage, 0, '$', {"currency":"CAD","position":"left_space","thousands_separator":",","decimal_separator":"","characters_after":"0"})}}
Total Interest Paid
{{formatAsCurrency(interestPayed, 0, '$', {"currency":"CAD","position":"left_space","thousands_separator":",","decimal_separator":"","characters_after":"0"})}}
Payment
{{paymentSelection}}
Mortgage Payment
{{formatAsCurrency(payment, 2, '$', {"currency":"CAD","position":"left_space","thousands_separator":",","decimal_separator":"","characters_after":"0"})}}
Year: {{ graphSelection.year }}
Principal: {{ graphSelection.principal }}
Remaining: {{ graphSelection.principalPercent }}