Onyx Condos in Hamilton | Plans, Prices, Availability
Condominium
Property Type
Facts and Features
Building Type
Condominium
Construction Status
Pre-Construction
Selling Status
Coming Soon
Builder (s)
Coletara Development
Apartment Specification
Amenities
Important Dates
Deposit Structure
Deposit Notes SweetHome Real Estate Company
10 Atlantic Ave, San Francisco, California, CA 93123, United States
Onyx Condos Description
Onyx Condos is a new Coletara Development condo development currently under preconstruction at 17 Ewen Road, Hamilton.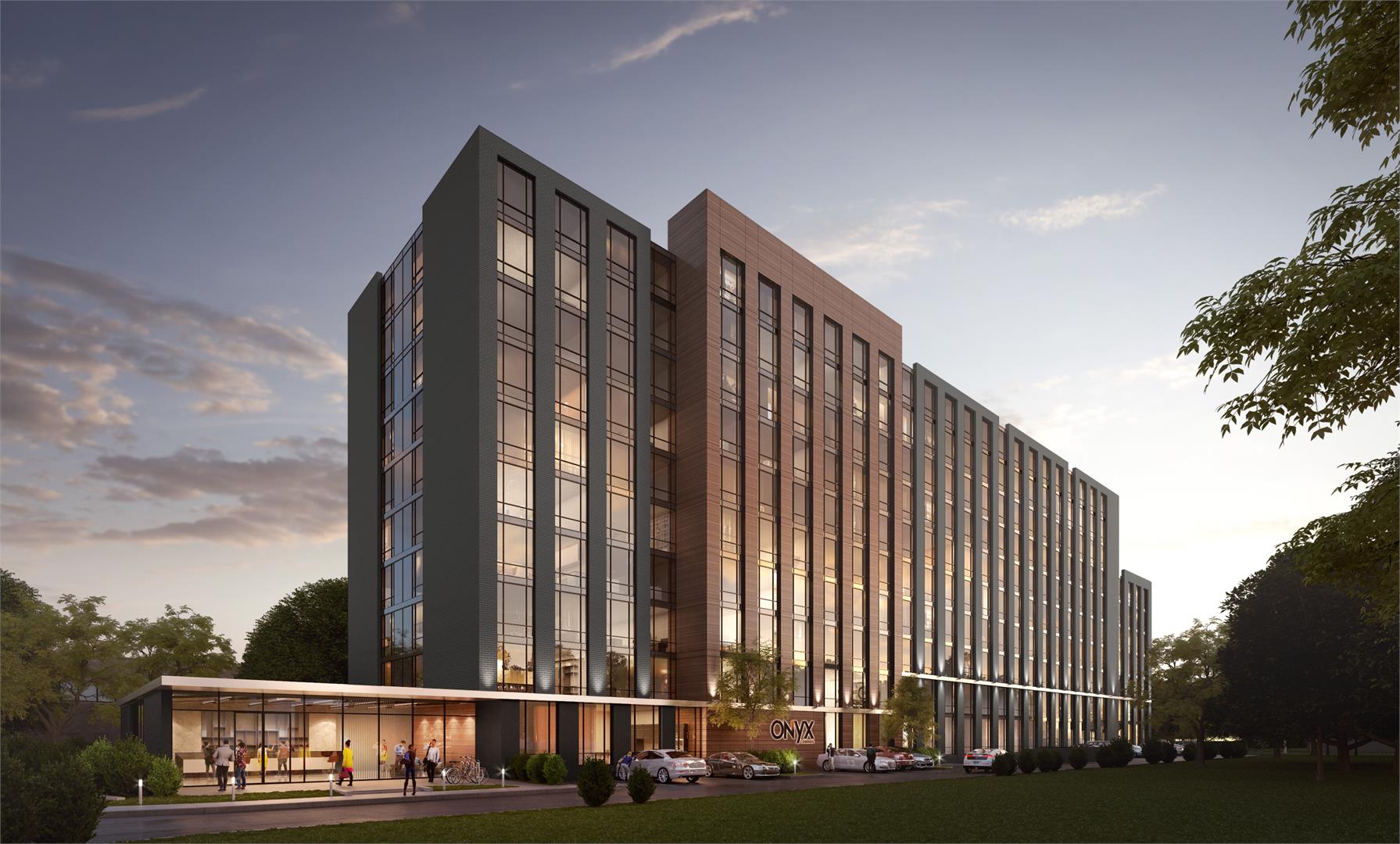 Welcome to Onyx Condos
Onyx Condos is a new condo development from Coletara Development, located at 17 Ewen Road, Hamilton, ON. The condos are expected to be completed in 2020 and feature a single 10-story building containing a total of 150 residential units ranging from 400 square feet to 1,000 square feet. The development is located between the stretch of Main Street and Osler Road. Originally, this project only proposed student housing due to its suitable location for that purpose. However, it was later turned into an inclusive mixed-use development that also offers residential accommodation.
Features and Amenities
The condo project is a perfect example of contemporary and suits all tastes and preferences. The plan includes rental spaces for commercial premises on the first floor. It also includes office space that people can rent available on the second floor. This project also has ample parking spaces available for residents and visitors. The total number of parking spaces is around 195 spaces.
The developer has kept modern and contemporary architecture in mind while moving forward with the project. The project has modern interiors and amenities. For Onyx Condos, the developer has focused on natural lighting that illuminates every home. Therefore, all units are well equipped with large windows and open spaces. This gives them a neutral and toned down minimalist look, adding richness to their appeal. This also gives homeowners the freedom to decide the color scheme they want to choose in their home.
Location and neighborhood
Because Onyx Condos is located in Hamilton, its neighborhood is practically the center of large corporate sectors. This means that there are abundant job opportunities for the residents of Onyx Condos. It is an ideal home for students due to its proximity to McMaster University and Mohawk College, as well.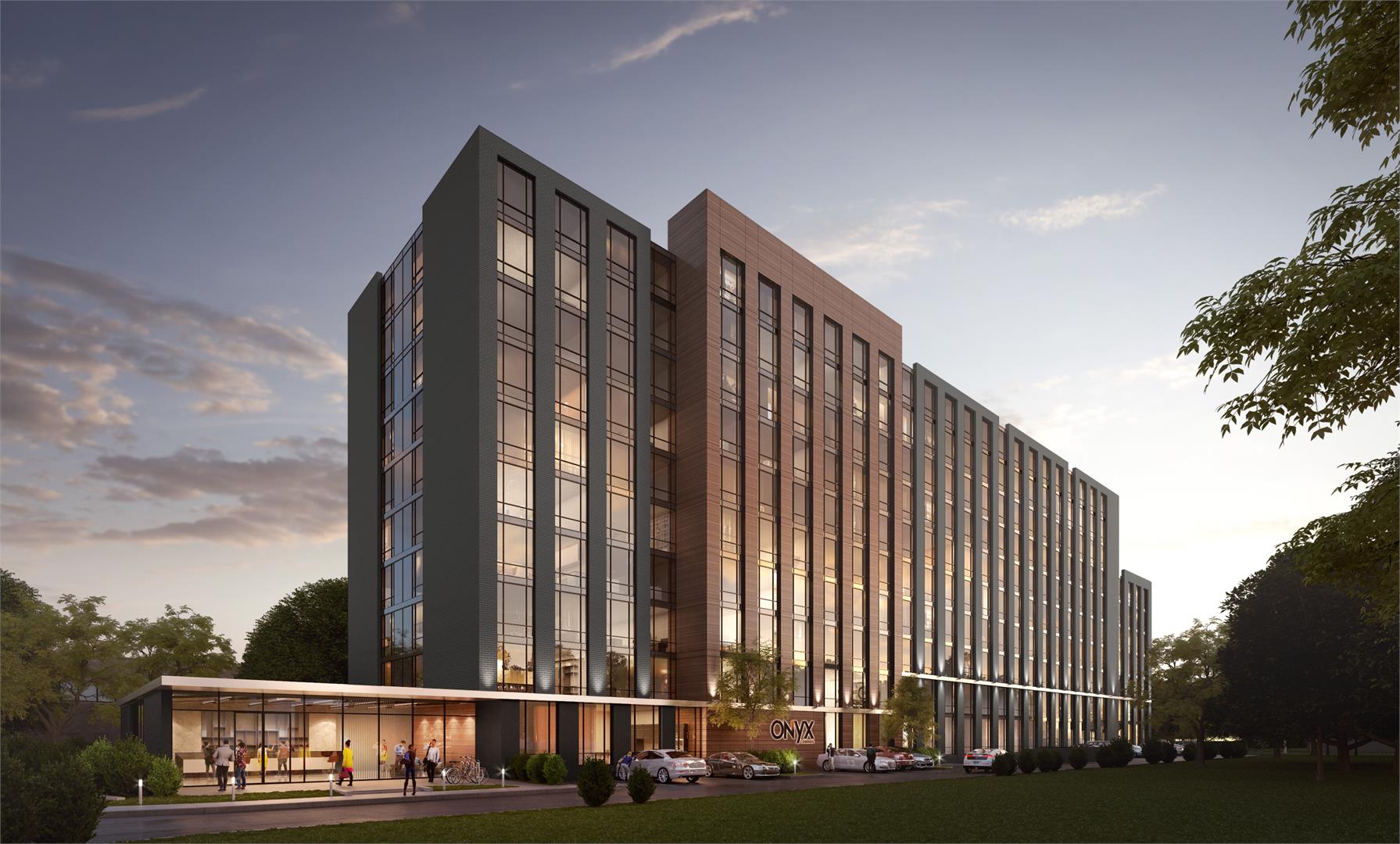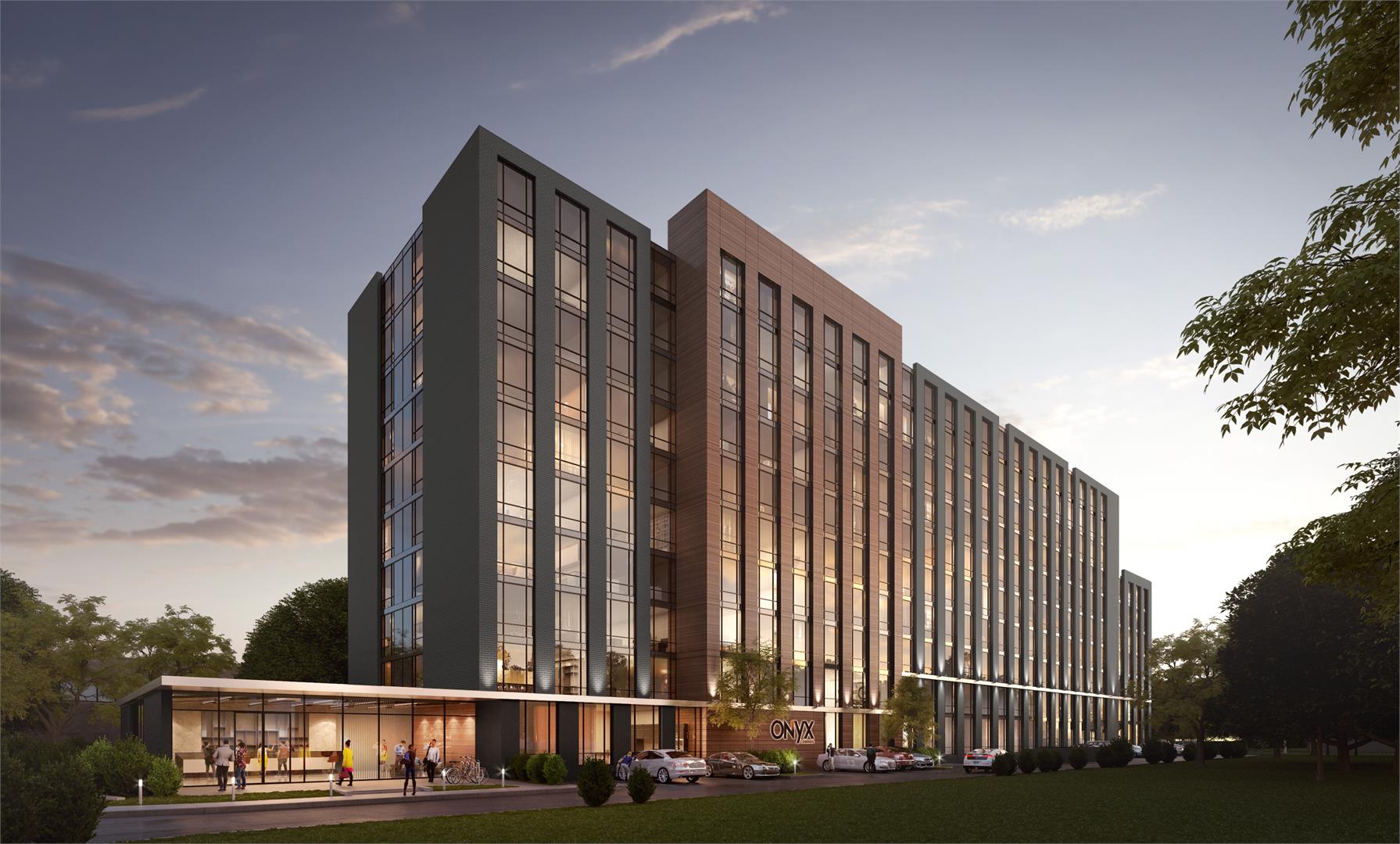 This town is also an artistic and cultural center. There are many options for entertainment venues. Popular ones include the monthly art crawl on James Street, the Whitehern Museum, the Hamilton Art Gallery, the AGH Design Annex, and the Landmark Cinemas. Hamilton Ainslie Wood has a score of 77 out of 100. Onyx Condos residents can grab quick and easy snacks from fast food places like Wendy's, which are readily available nearby for condo residents. Other restaurants are also nearby, such as Popeye's Louisiana Kitchen. The neighborhood is a perfect place to enjoy walking through the park and being surrounded by nature. Residents can walk to Sheldon Manor Park or the Royal Botanical Gardens for a peaceful nature trail.
Accessibility and highlights
The Onyx Condos area has a transit score of 59. The condo project is located near many arterial roads and busy highways. People who prefer to use their transportation due to the immediacy of highways like 401, 407, and 404 find the commute very convenient. Also, traveling is not difficult for people who prefer to use public transport. You can walk to the GO bus station, which is very close to the condos. These buses connect the condominium project with the city. Therefore, traveling away from home becomes more convenient.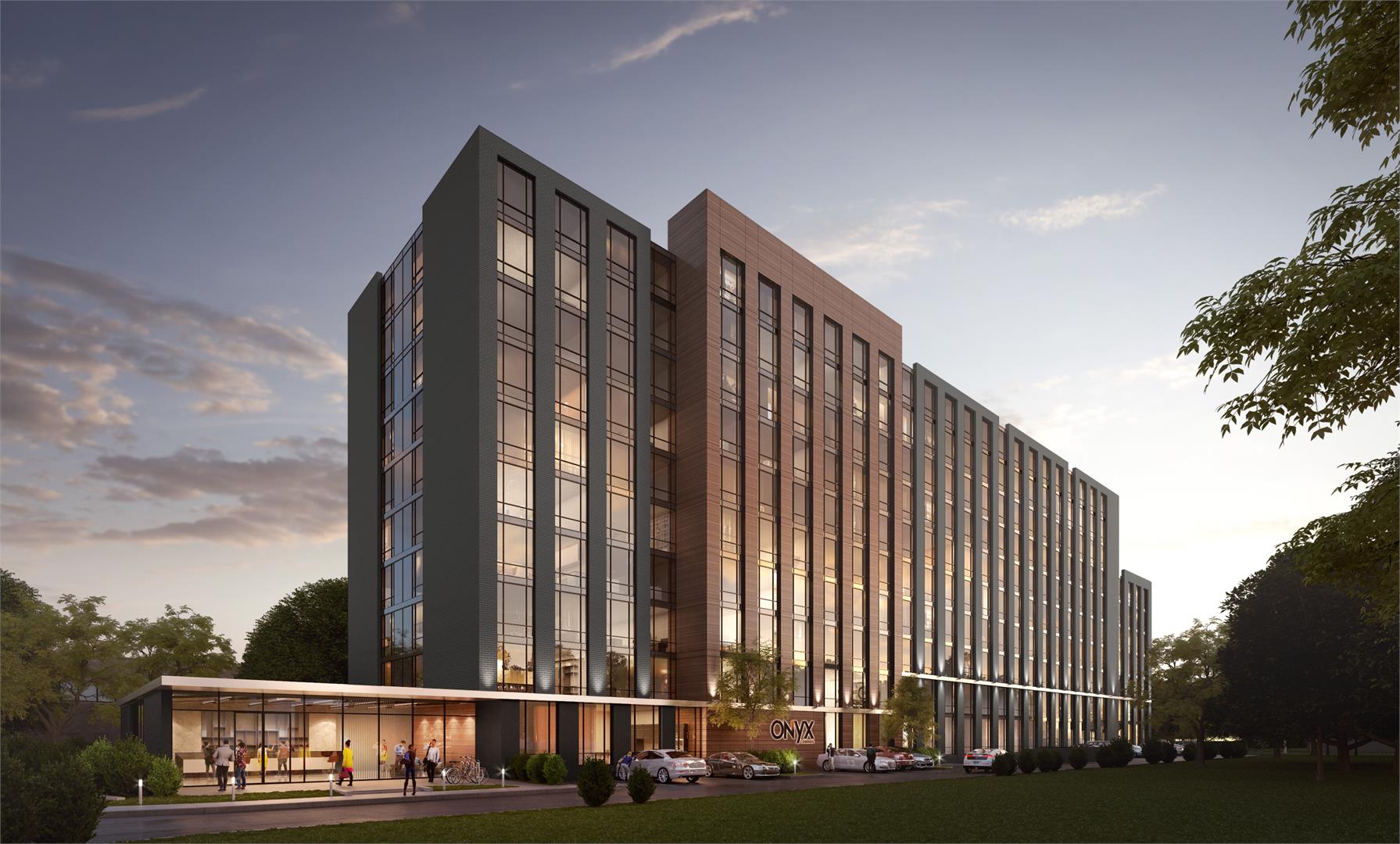 About Coletara Development
As a fully integrated development company, Coletara's planned communities are built to meet buyer needs and tastes, from design to strategic locations that provide many amenities. The sales team works closely with buyers from start to finish, allowing for a seamless experience for our buyers. We have been developing freehold, mid-rise and high-rise condominiums for over a decade with a focus on offering quality housing and building affordable communities. Our communities always meet or exceed customer satisfaction and have a proven track record with developments in Mississauga, Guelph, Ancaster and throughout Southern Ontario. The biggest hurdle for buyers is how quickly units are sold out at Coletara developments.
View more details»
Total cost of loan
{{formatAsCurrency(totalCostOfMortgage, 0, '$', {"currency":"CAD","position":"left_space","thousands_separator":",","decimal_separator":"","characters_after":"0"})}}
Total Interest Paid
{{formatAsCurrency(interestPayed, 0, '$', {"currency":"CAD","position":"left_space","thousands_separator":",","decimal_separator":"","characters_after":"0"})}}
Payment
{{paymentSelection}}
Mortgage Payment
{{formatAsCurrency(payment, 2, '$', {"currency":"CAD","position":"left_space","thousands_separator":",","decimal_separator":"","characters_after":"0"})}}
Year: {{ graphSelection.year }}
Principal: {{ graphSelection.principal }}
Remaining: {{ graphSelection.principalPercent }}