One Bloor Condos in Toronto | Plans, Prices, Availability
Condominium
Property Type
2 Beds
2 Baths
3164 SqFt
$1,710 Per SqFt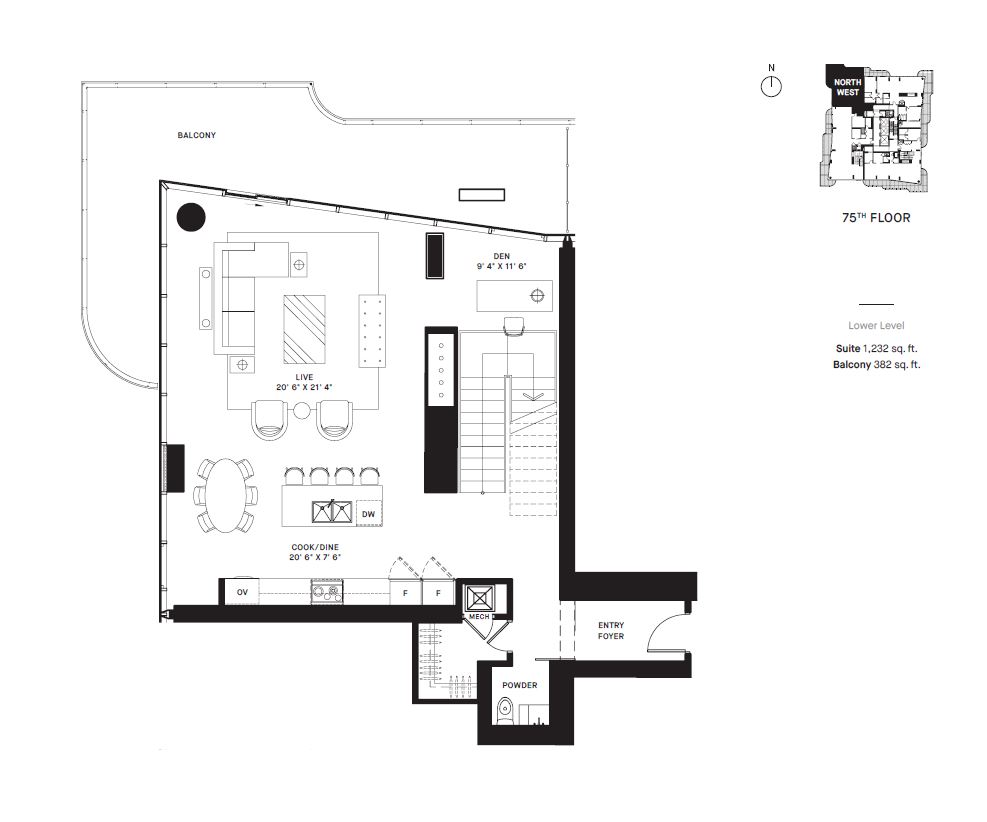 3 Beds
3 Baths
4244 SqFt
$1,711 Per SqFt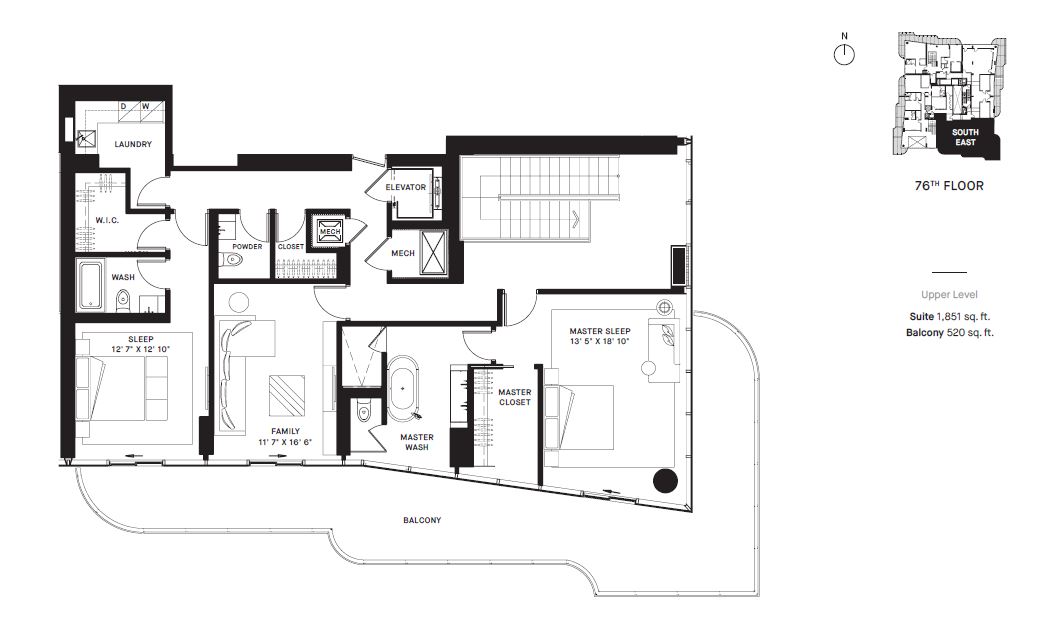 3 Beds
3 Baths
5741 SqFt
$1,709 Per SqFt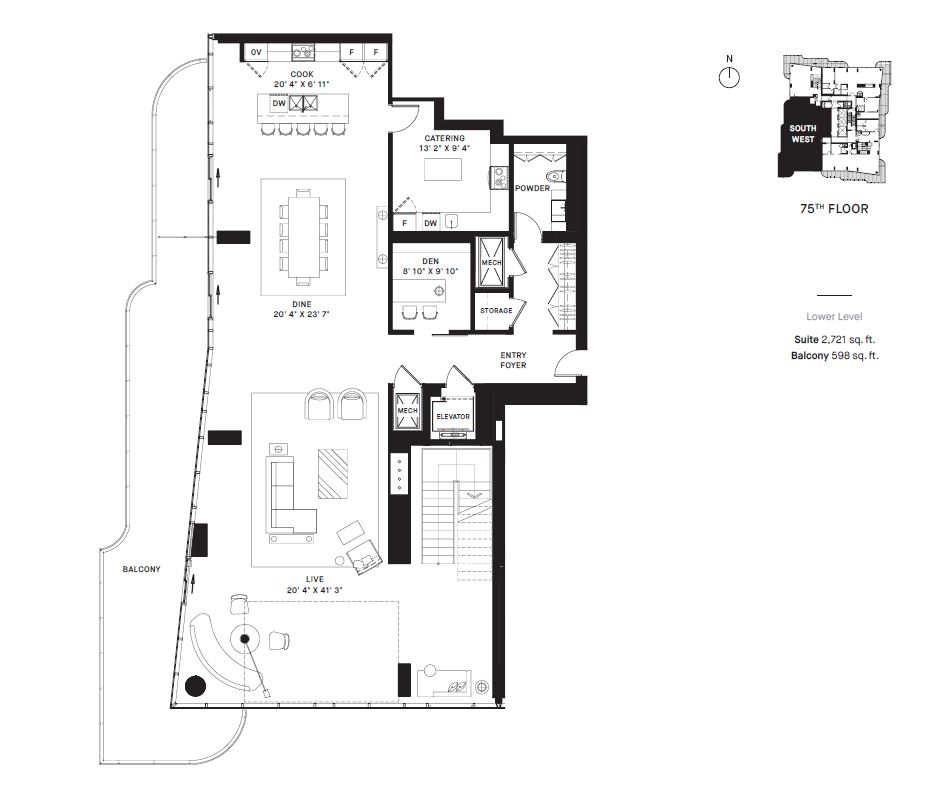 Facts and Features
Building Type
Condominium
Est.Property Tax
1% of the price / year
Architect (s)
Hariri Pontarini Architects
Maint.Fees
$0.50 / sq ft / month
Construction Status
Construction Complete
Selling Status
Now Selling
Interior Design
Cecconi Simone Inc.
Apartment Specification
Total Number of Suites
732
Price / sq ft from
$1,709
Amenities
Bar, 24-hour concierge, Change Rooms, Indoor/ Outdoor Pool, Workout Facilities, Yoga/Aerobics Centre, Steam Room, Spa
Important Dates
Deposit Structure
Deposit Notes
Floors 3-67
$10,000 with signing of Agreement
Balance of 2.5% in 30 days
2.5% in 90 days
2.5% in 180 days
2.5% on occupancy
Floors 68 and above
$20,000 with signing of Agreement
Balance of 5% in 30 days
5% in 90 days
5% in 180 days
5% on occupancy SweetHome Real Estate Company
10 Atlantic Ave, San Francisco, California, CA 93123, United States
One Bloor Condos Description
One Bloor Condos is a new Great Gulf condo development at 1 Bloor St E, Toronto. Development was completed in 2017. Sales of available units range in price from $ 5,409,990 to $ 9,809,990. One Bloor Condos has a total of 732 units. Sizes range from 3,164 to 5,741 square feet.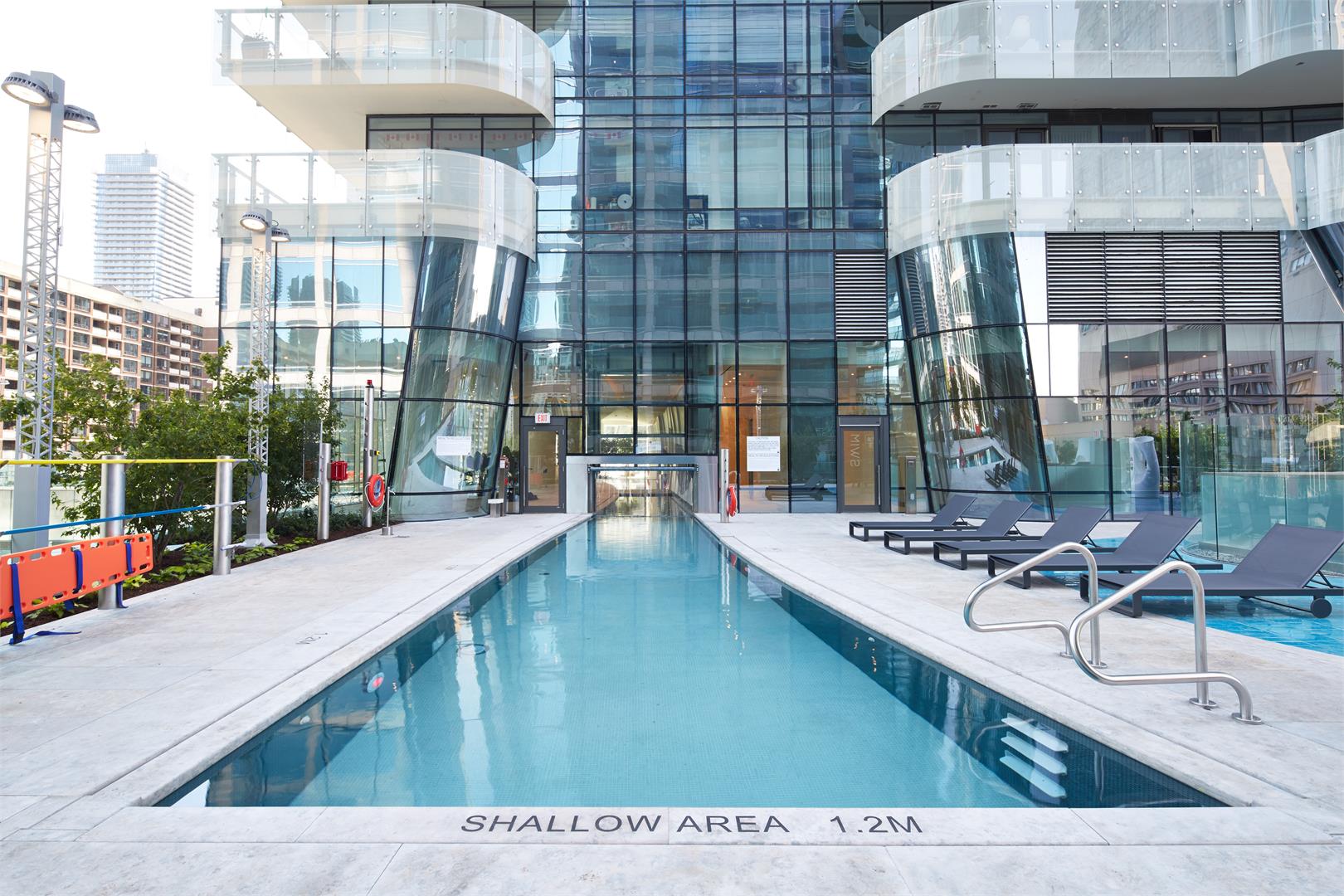 Welcome to One Bloor Condos
One Bloor Condos is a new Great Gulf condo development located on Yonge St & Bloor St, Toronto. One Bloor is a stunning condo courtesy of Great Gulf Homes that will change the way you think about condos. This condo features endless amenities and stunning design that will stand out in the heart of downtown Toronto. One Bloor, the place you will want to call home.
One Bloor Condos Amenities
24-hour concierge
Steam Room, Spa
Yoga/Aerobics Centre
Workout Facilitiesm, Bar
Change Rooms, Indoor/ Outdoor Pool
About Great Gulf Developments
Taboo Muskoka Resort is an ideal family vacation spot, right on Lake Muskoka. The grounds feature 100 guest rooms and suites, plus chalets, 18-hole championship golf course, private beach, 1,000 acres of nature reserve with walking and biking trails, and year-round recreational programs. Online reservations allow guests to book a room or reserve a round of golf direct from the website. Taboo Muskoka has been welcoming guests to the stunning shores of Lake Muskoka since 1926, first as the Muskoka Beach Inn, when guests mainly arrived by horse and buggy from the Gravenhurst railway station, and then from 1959, as the Muskoka Sands. Since 1984, the resort has been part of the Great Gulf Group of Companies. In 2002, the resort adopted the name "Taboo" after the landmark Ron Garl designed golf course.
Total cost of loan
{{formatAsCurrency(totalCostOfMortgage, 0, '$', {"currency":"CAD","position":"left_space","thousands_separator":",","decimal_separator":"","characters_after":"0"})}}
Total Interest Paid
{{formatAsCurrency(interestPayed, 0, '$', {"currency":"CAD","position":"left_space","thousands_separator":",","decimal_separator":"","characters_after":"0"})}}
Payment
{{paymentSelection}}
Mortgage Payment
{{formatAsCurrency(payment, 2, '$', {"currency":"CAD","position":"left_space","thousands_separator":",","decimal_separator":"","characters_after":"0"})}}
Year: {{ graphSelection.year }}
Principal: {{ graphSelection.principal }}
Remaining: {{ graphSelection.principalPercent }}