Daniels FirstHome Keelesdale | Plans, Prices, Reviews
Development Status
Pre-Construction
Condominium
Property Type
1 Beds
1 Baths
522 SqFt
$906 Per SqFt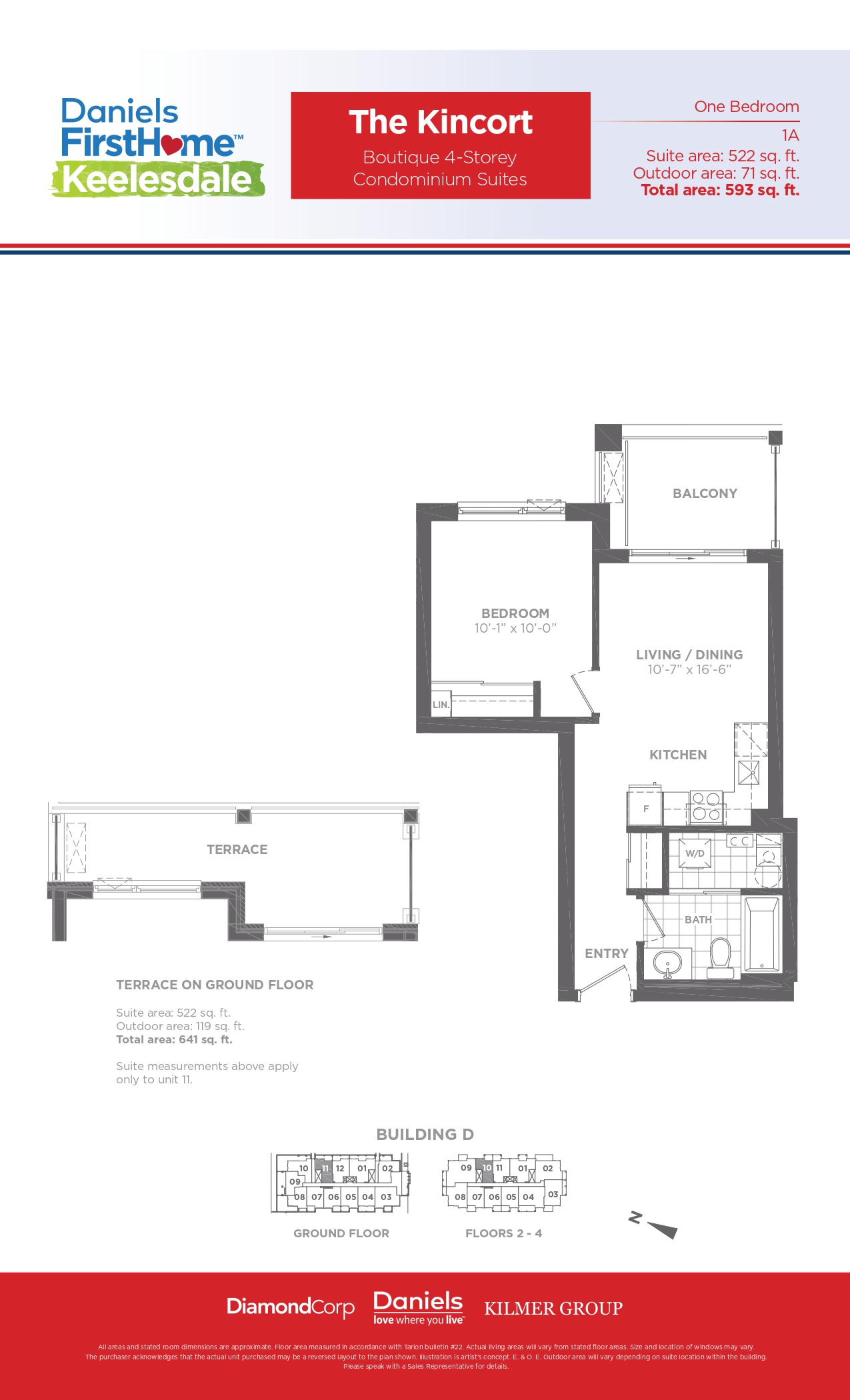 1 Beds
1 Baths
539 SqFt
$888 Per SqFt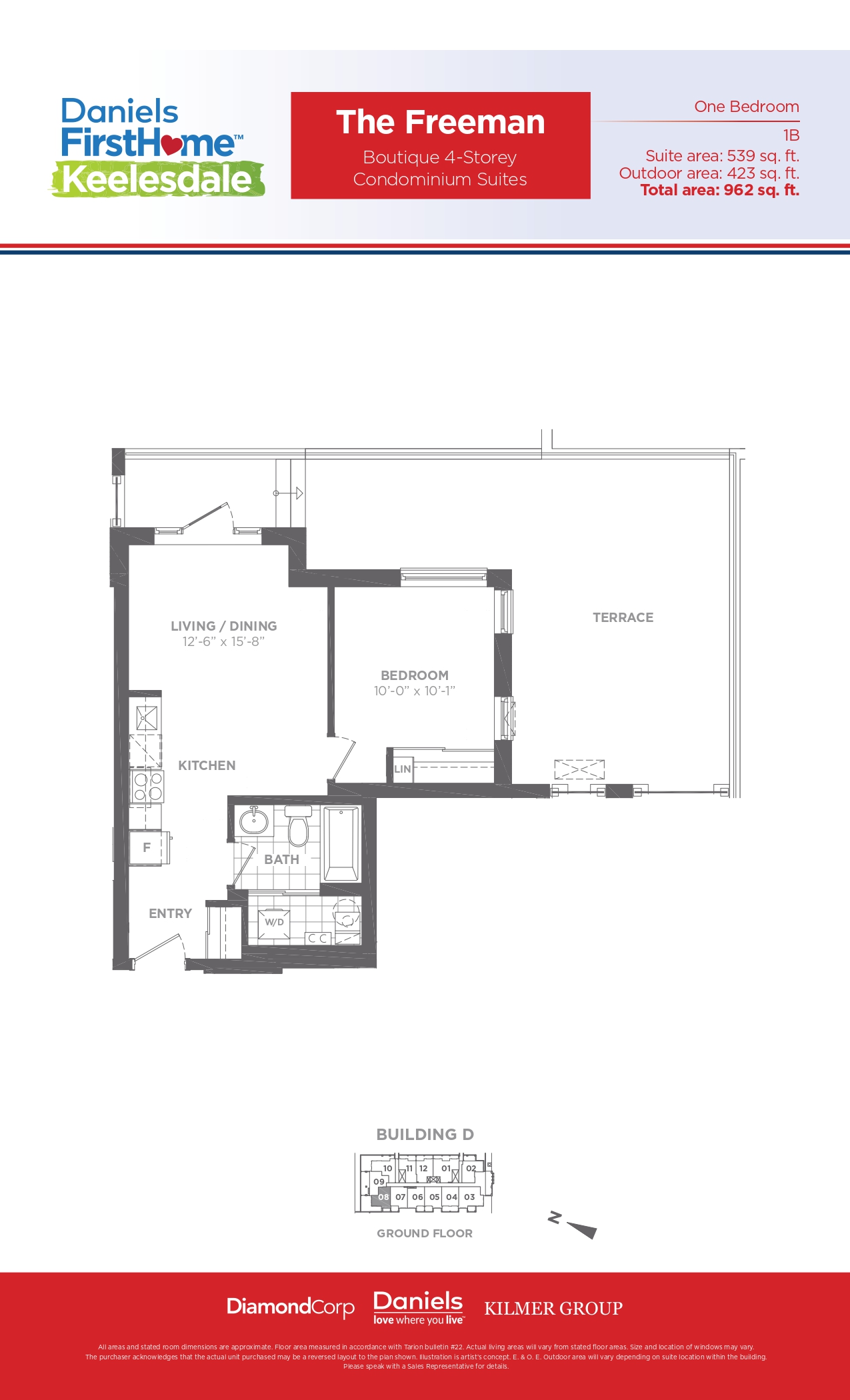 1 Beds
1 Baths
549 SqFt
$889 Per SqFt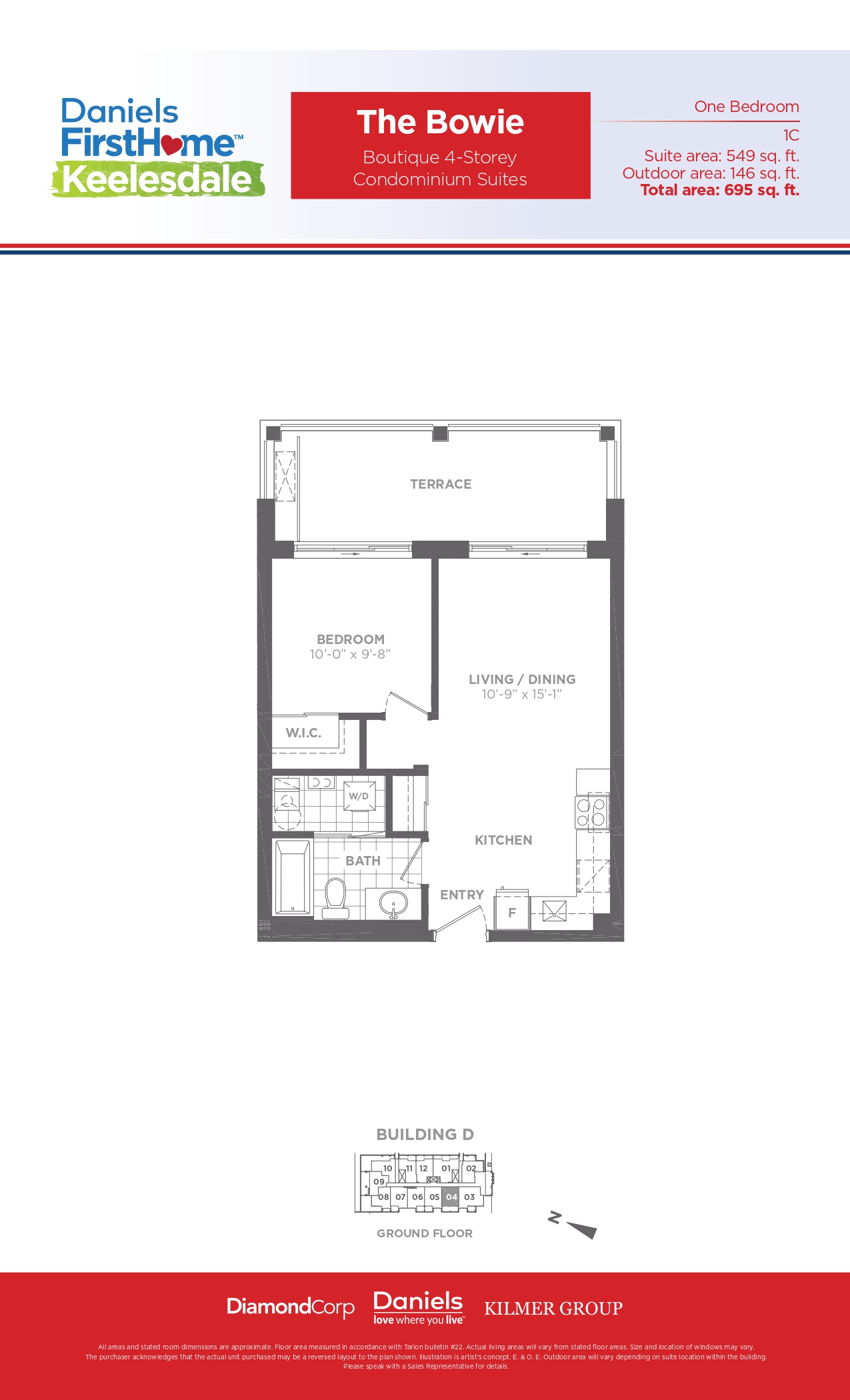 2 Beds
2 Baths
739 SqFt
$837 Per SqFt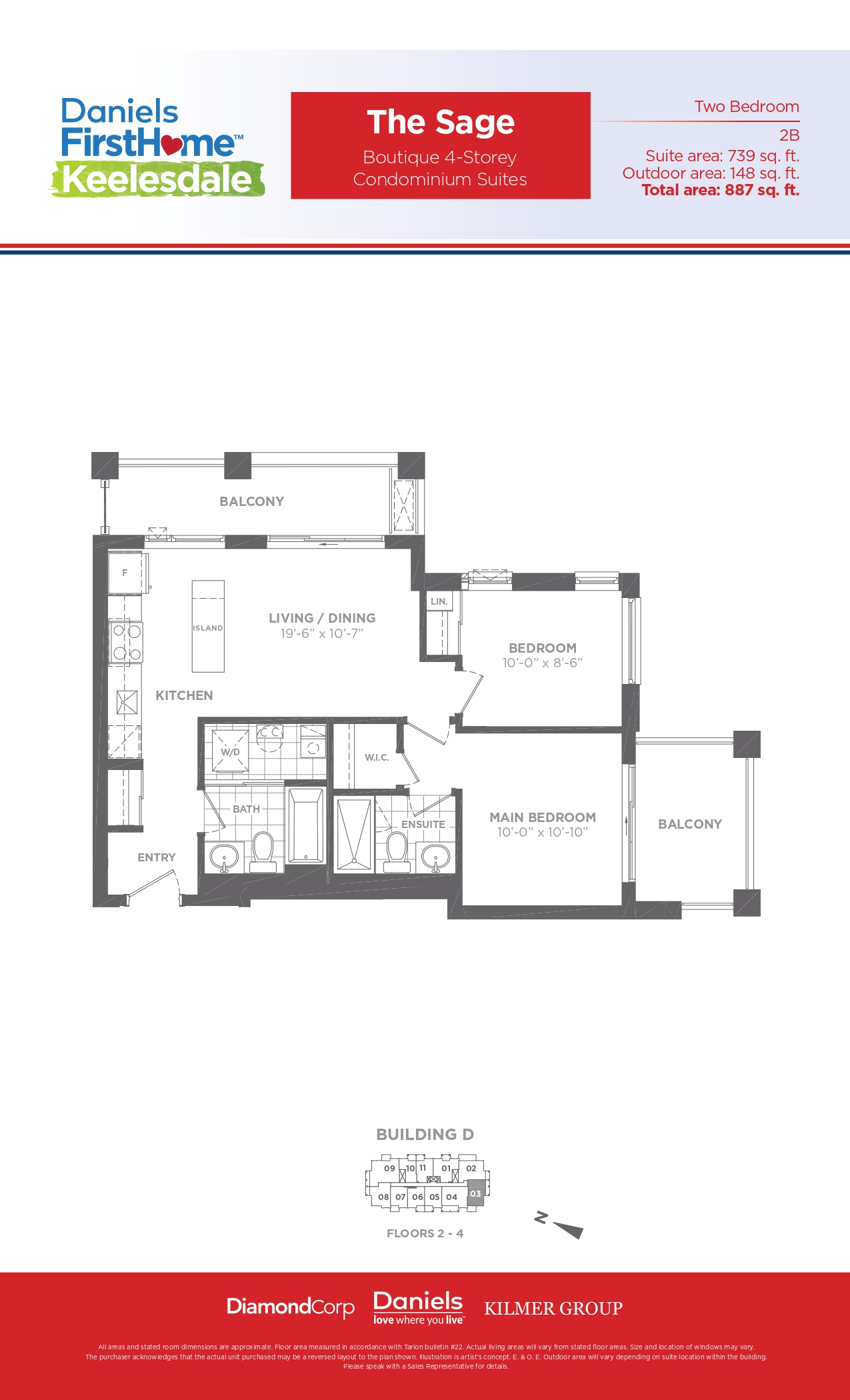 2 Beds
2 Baths
750 SqFt
$831 Per SqFt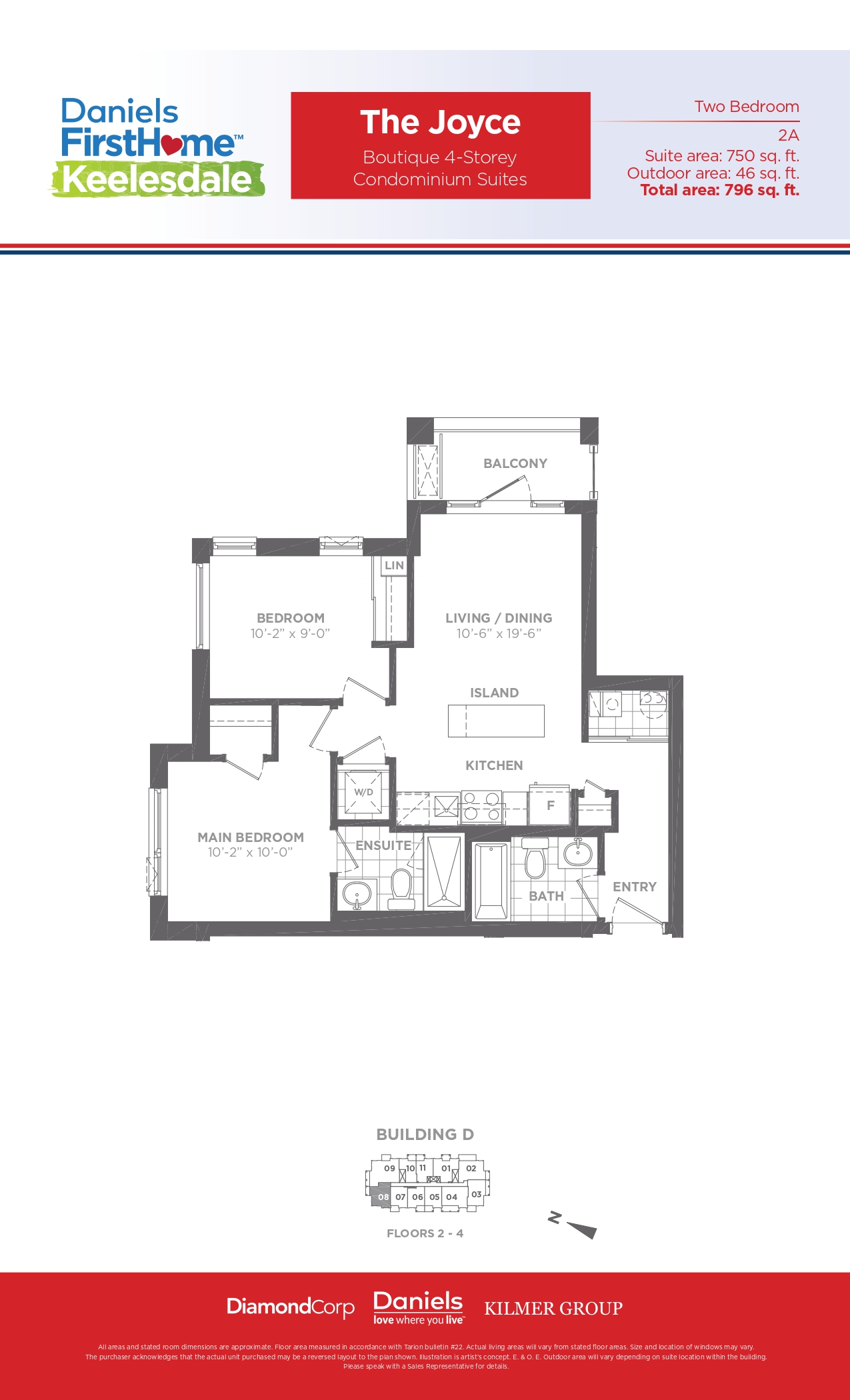 2 Beds
2 Baths
755 SqFt
$828 Per SqFt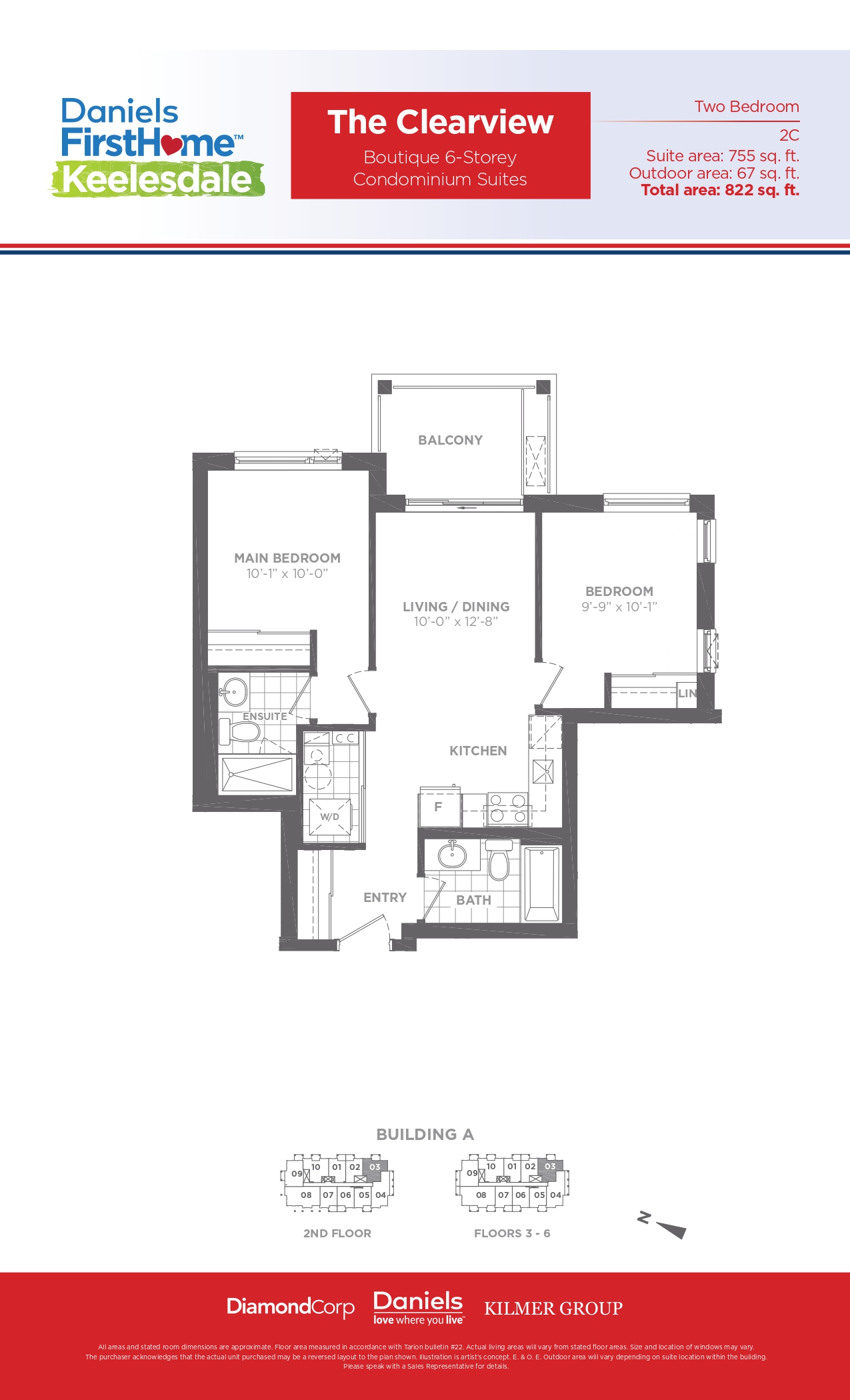 3 Beds
2 Baths
1119 SqFt
$652 Per SqFt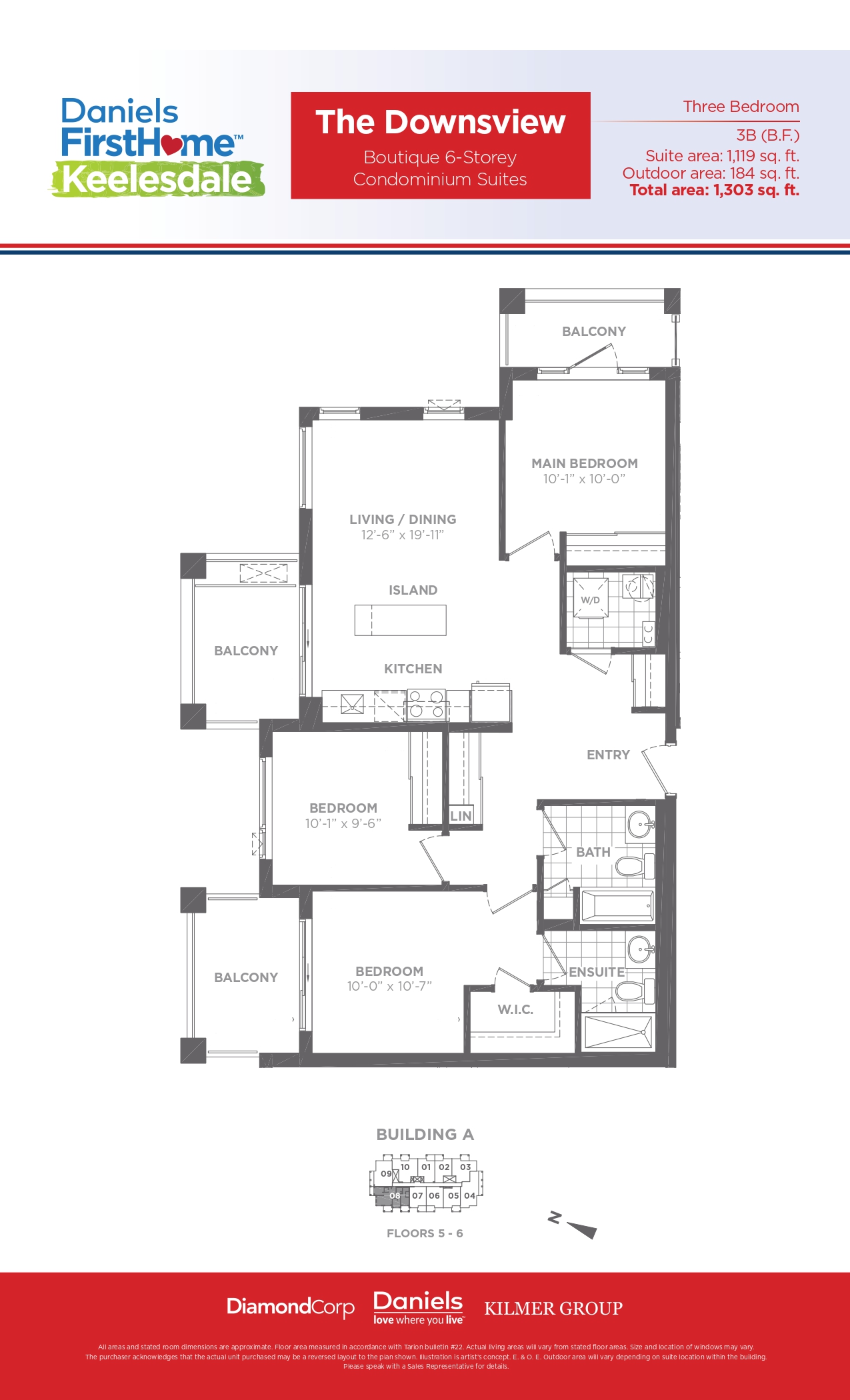 3 3 Beds 2
2 Baths
1129 SqFt
$645 Per SqFt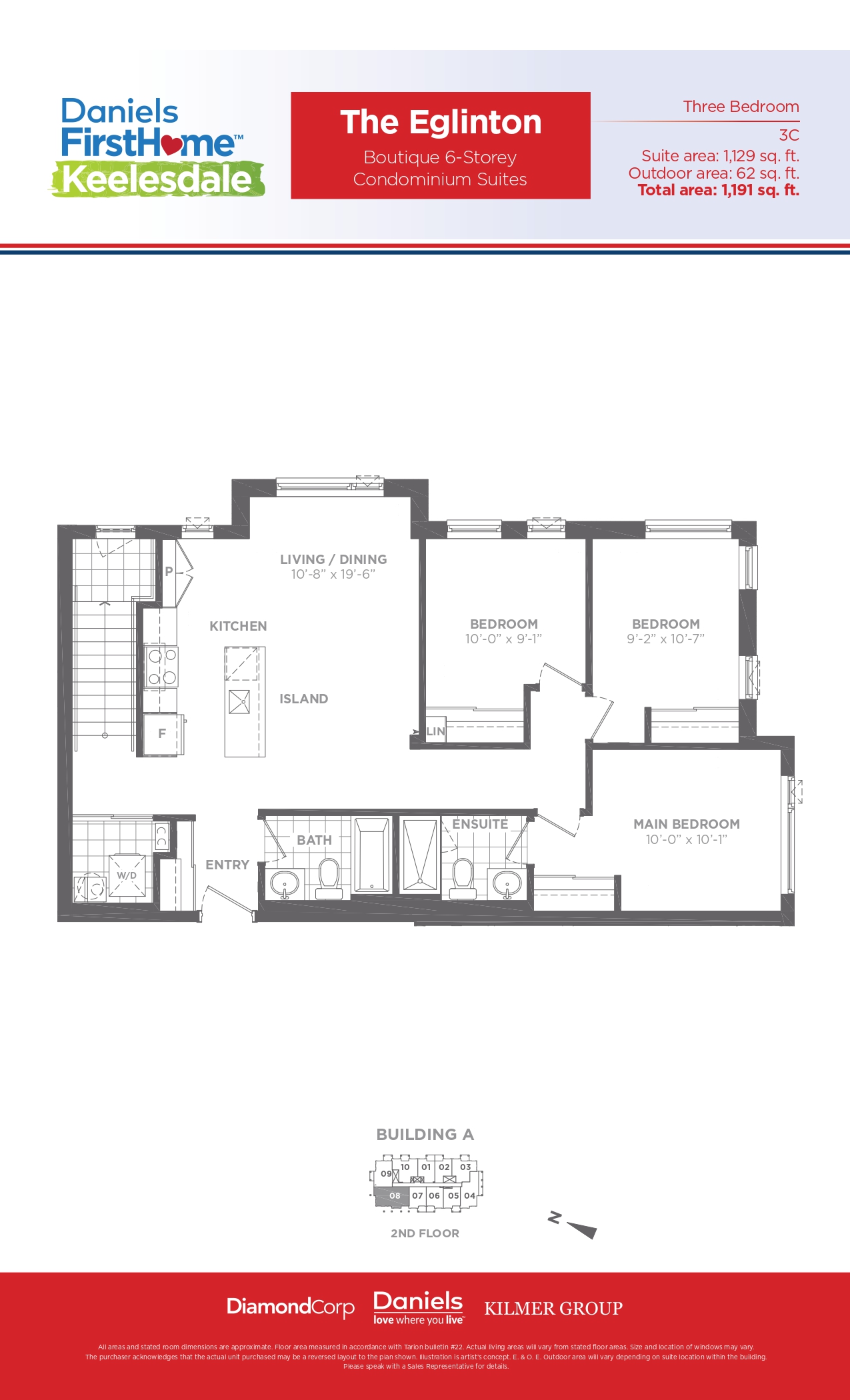 3 Beds
2 Baths
1140 SqFt
$646 Per SqFt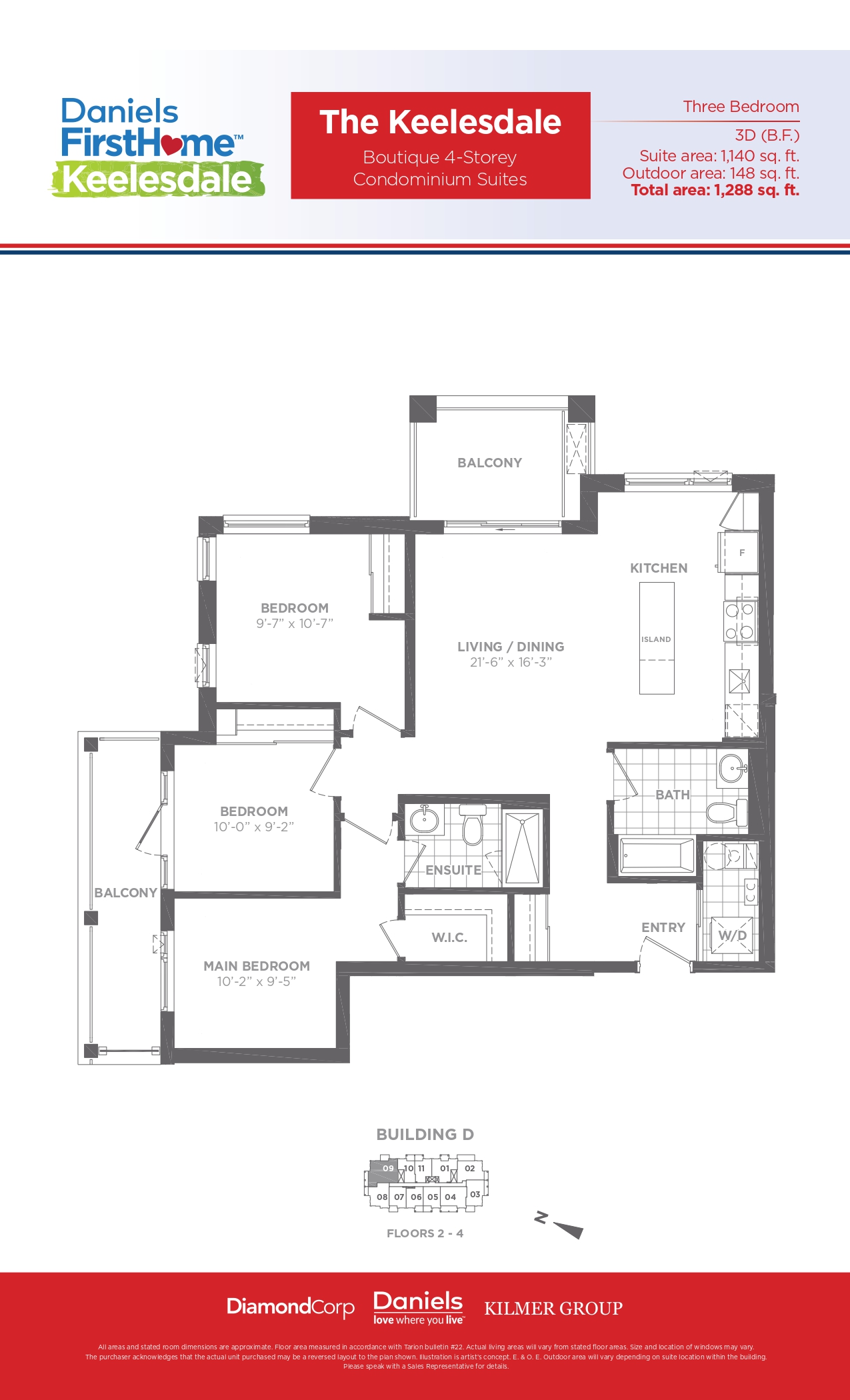 2 Beds
2 Baths
765 SqFt
$827 Per SqFt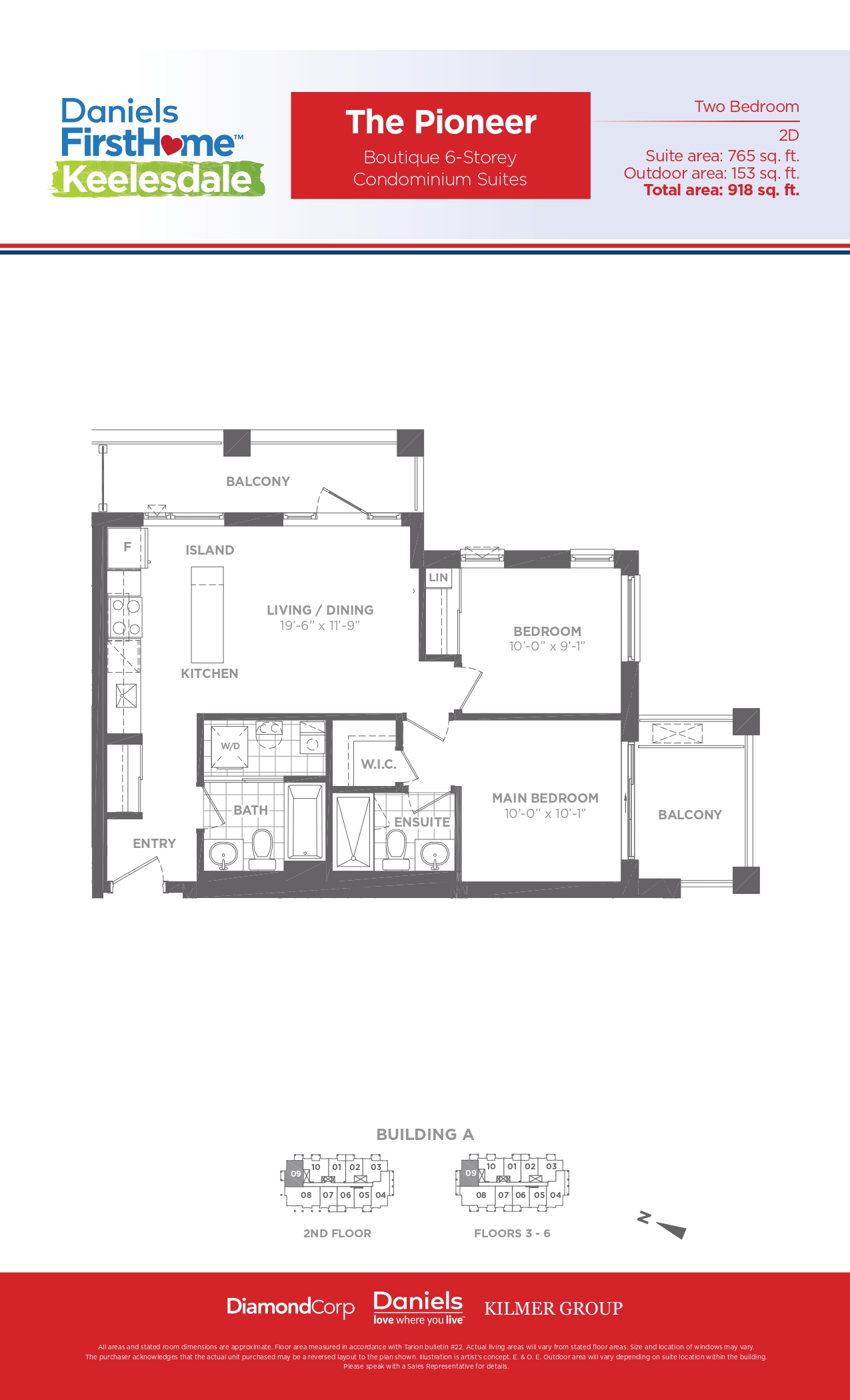 Facts and Features
Building Type
Condominium
Est.Property Tax
1% of the price / year
Architect (s)
Graziani Corazza Architects, Ferris Associates Inc.
Construction Status
Pre-Construction
Selling Status
Now Selling
Builder (s)
The Daniels Corporation
Apartment Specification
Total Number of Suites
100
Suite Size Range
522 - 1353 sq ft
Amenities
Important Dates
Est. Occupancy
Spring 2022
Deposit Structure
Total Min. Deposit
Contact Us
Deposit Notes
$7,000 on Signing
$7,000 in 10 Days
$1,000 Every Month Starting 30 Days After Signing Until Occupancy Date Balance of
5% Due on Occupancy SweetHome Real Estate Company
10 Atlantic Ave, San Francisco, California, CA 93123, United States
Daniels FirstHome Keelesdale
Daniels FirstHome Keelesdale – Phase 1 is a new condo and townhome development from The Daniels Corporation, Diamondcorp, and Kilmer Group, currently under construction at 2175 Keele Street, Toronto. Development is scheduled for completion in 2021.
Sales of available units range in price from $ 482,900 to more than $ 864,900. Daniels FirstHome Keelesdale – Phase 1 has a total of 380 units. Sizes range from 522 to 1,353 square feet.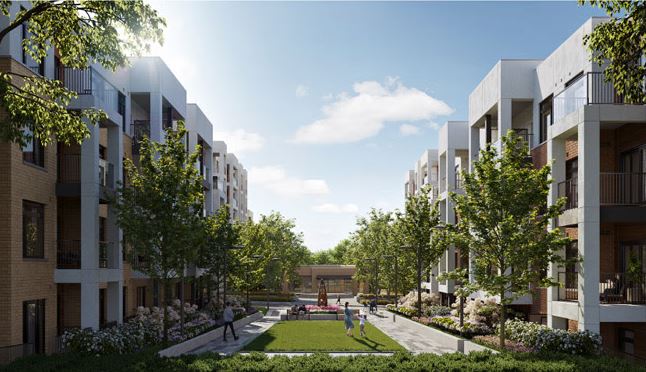 Lifestyle Amenities
Daniels Keelesdale is conveniently located between Eglinton Avenue West and Lawrence Avenue West, where residents will have access to a wealth of dining and shopping options. Nearby are grocery stores, retail stores and restaurants, pharmacies, banks and medical buildings. Lawrence Allen Center and Yorkdale Shopping Center are easily accessible and offer a wealth of retail stores, services, restaurants, and entertainment options.
Condos Amenities
24,000 Sq.Ft of State-of-the-art amenities
1 – Acre Park at your doorstep
TESLA Car share
Ground Floor Retail – Possibility of a major brand grocery store
Grand Lobby Furnished by Luxury Brand HERMES of Paris
Family friendly
With several daycare centers within walking distance, a Montessori school just across the street, Catholic and public elementary and middle schools in the area, Daniels Keelesdale is the perfect place for families of all ages. Playgrounds, community centers, libraries, extracurricular activities, and the new Humber River Hospital are nearby.
Freeway Access
Drivers will have easy access to Highway 400, High 401 and Allen Expressway from Daniels Keelesdale, making traveling around the city and GTA a breeze.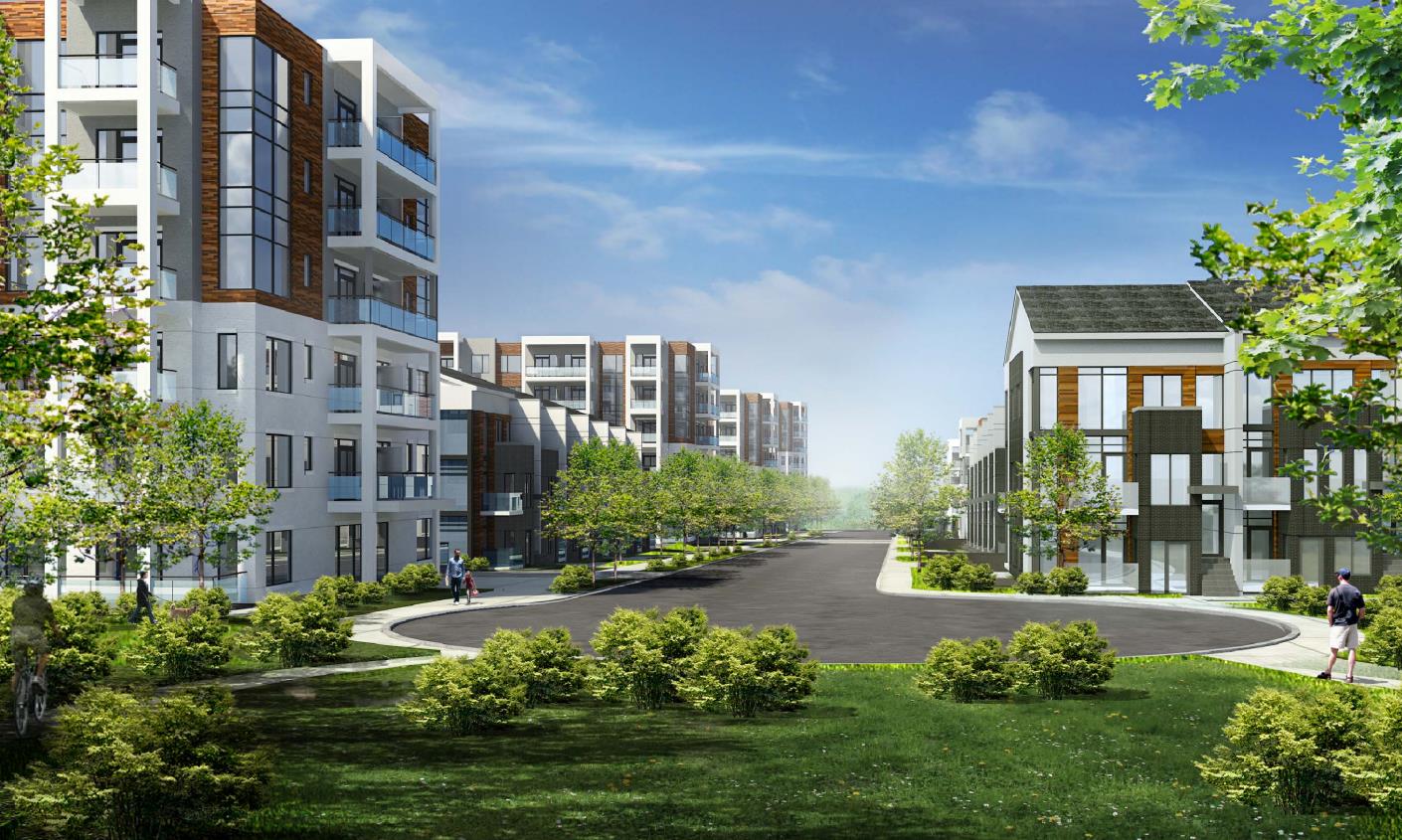 Green space
The area surrounding Daniels Keelesdale is an area of ​​the city rich in lush greenery, parks, ravines, and walking trails, allowing residents to escape the chaos of daily grind and relax in a natural setting quiet.
Public Transportation
Daniels Keelesdale residents will be within walking distance of TTC bus services, including night and express routes. York University students can travel to class in 40 minutes and passengers can reach Union Station in 45 minutes. The long-awaited addition of the Eglinton Crosstown LRT in the area will help riders travel around the city 60% faster.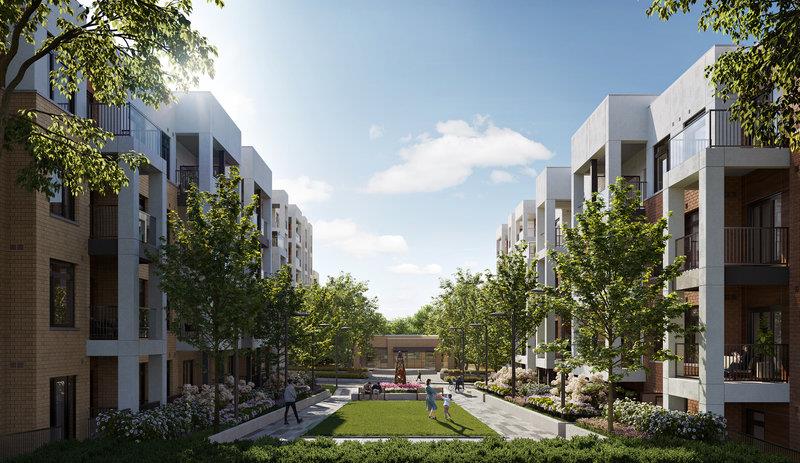 About Developer
Developer: The Daniels Corporation
The Daniels Corporation brings integrity, creativity and vision to every community we build. You see our commitment to excellence in every exquisite detail.
Over the past two decades, The Daniels Corporation has evolved into one of Canada's foremost builder-developers, with a reputation for quality and integrity that has been reflected in the wide range of residential communities we have created over the years. Company founder and Chairman, CEO John Daniels has been a leader in the North American building industry for over 50 years.
View more details»
Total cost of loan
{{formatAsCurrency(totalCostOfMortgage, 0, '$', {"currency":"CAD","position":"left_space","thousands_separator":",","decimal_separator":"","characters_after":"0"})}}
Total Interest Paid
{{formatAsCurrency(interestPayed, 0, '$', {"currency":"CAD","position":"left_space","thousands_separator":",","decimal_separator":"","characters_after":"0"})}}
Payment
{{paymentSelection}}
Mortgage Payment
{{formatAsCurrency(payment, 2, '$', {"currency":"CAD","position":"left_space","thousands_separator":",","decimal_separator":"","characters_after":"0"})}}
Year: {{ graphSelection.year }}
Principal: {{ graphSelection.principal }}
Remaining: {{ graphSelection.principalPercent }}