Artsy Boutique Condominiums in Toronto | Plans, Prices, Availability
Development Status
Pre-Construction
Condominium
Property Type
Studio
1 Baths
408 SqFt
$1,115 Per SqFt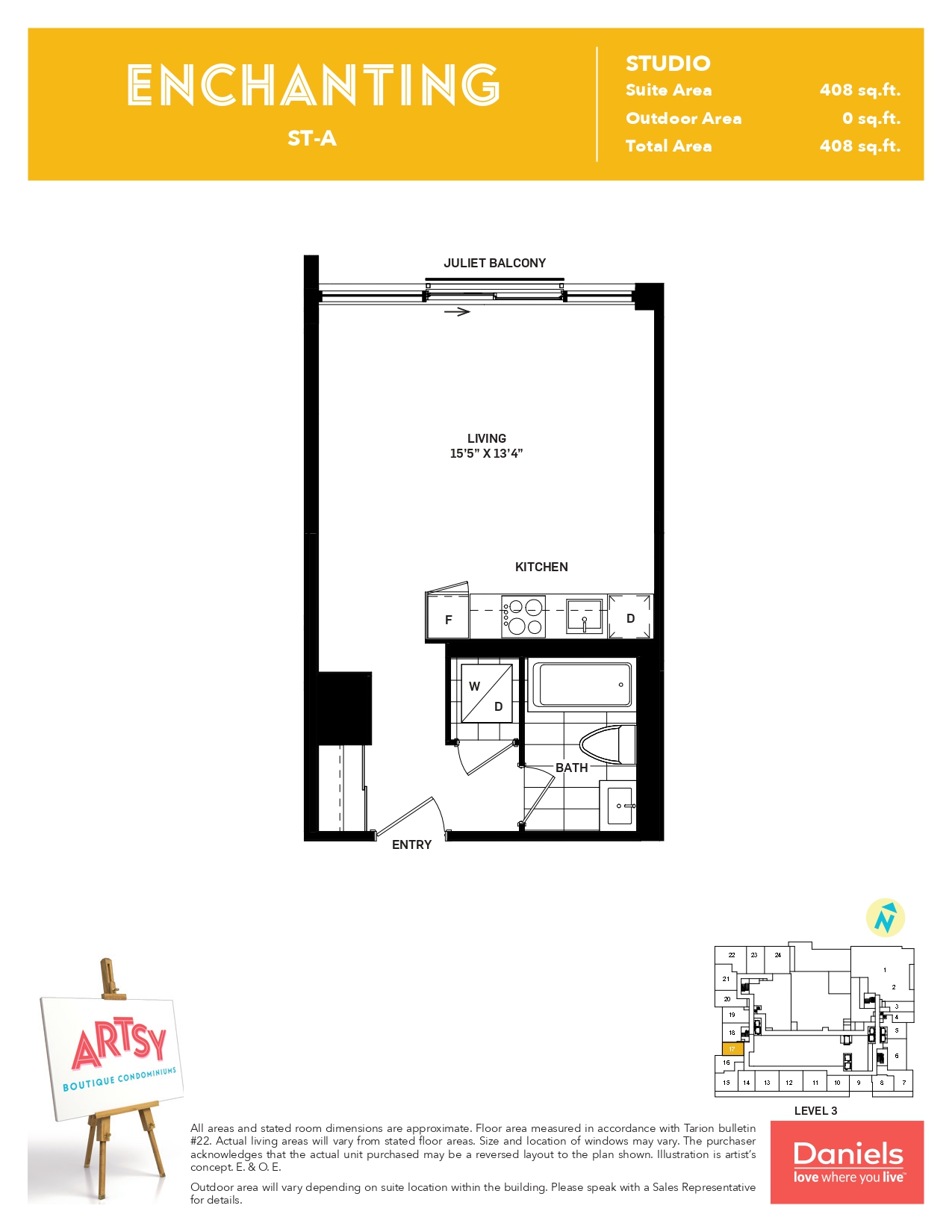 1 Beds
1 Baths
486 SqFt
$1,119 Per SqFt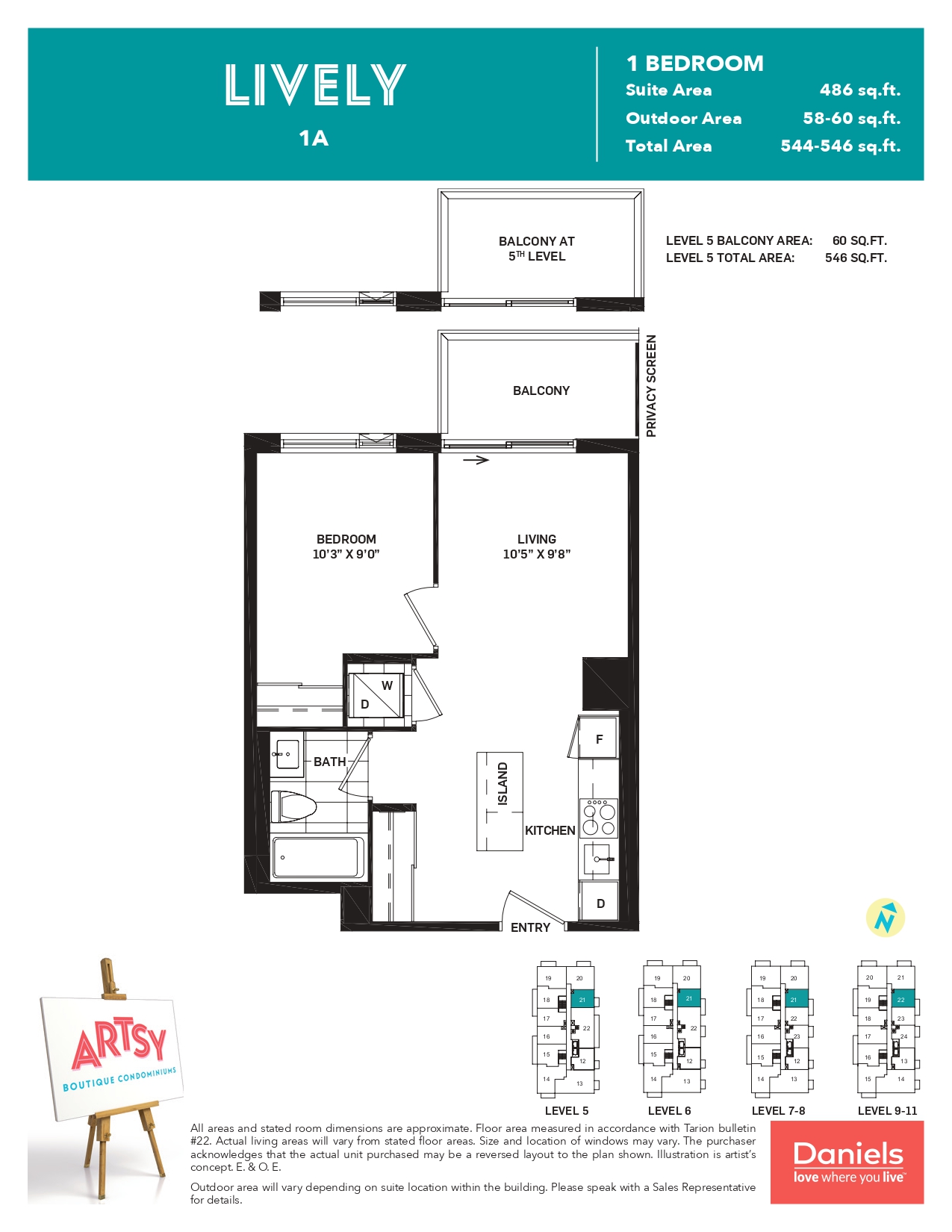 1 Beds
1 Baths
486 SqFt
$1,123 Per SqFt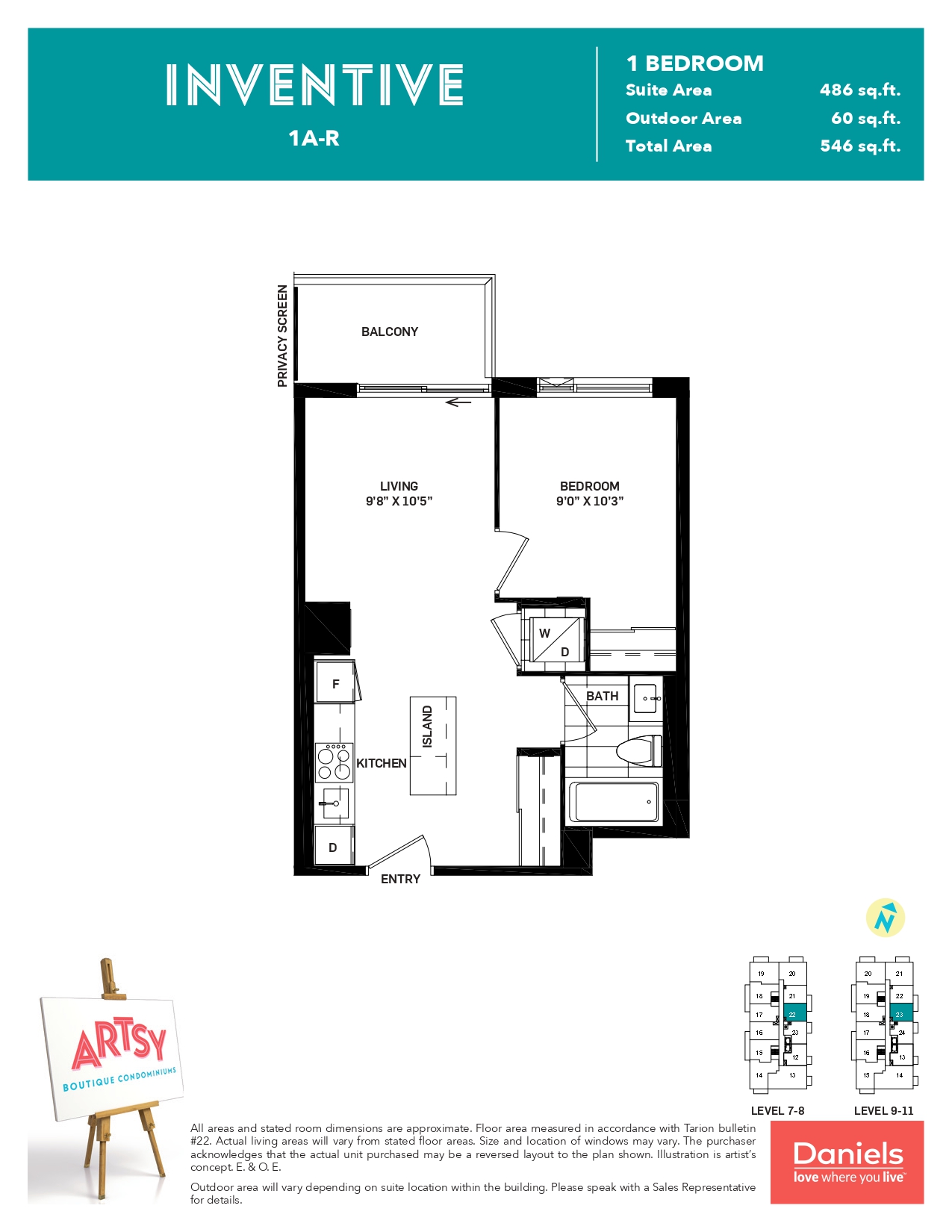 1 Beds
1 Baths
486 SqFt
$1,131 Per SqFt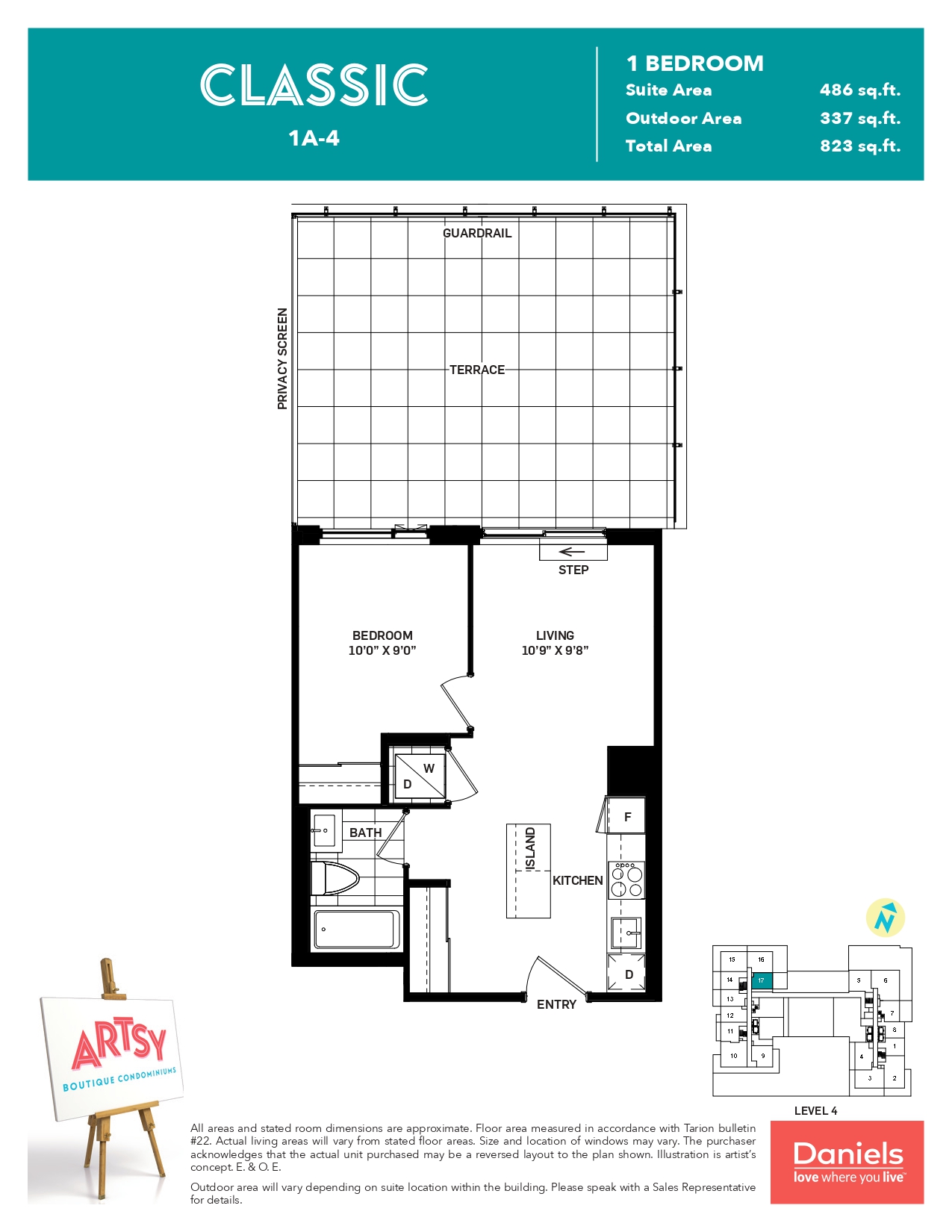 2 Beds
2 Baths
735 SqFt
$1,062 Per SqFt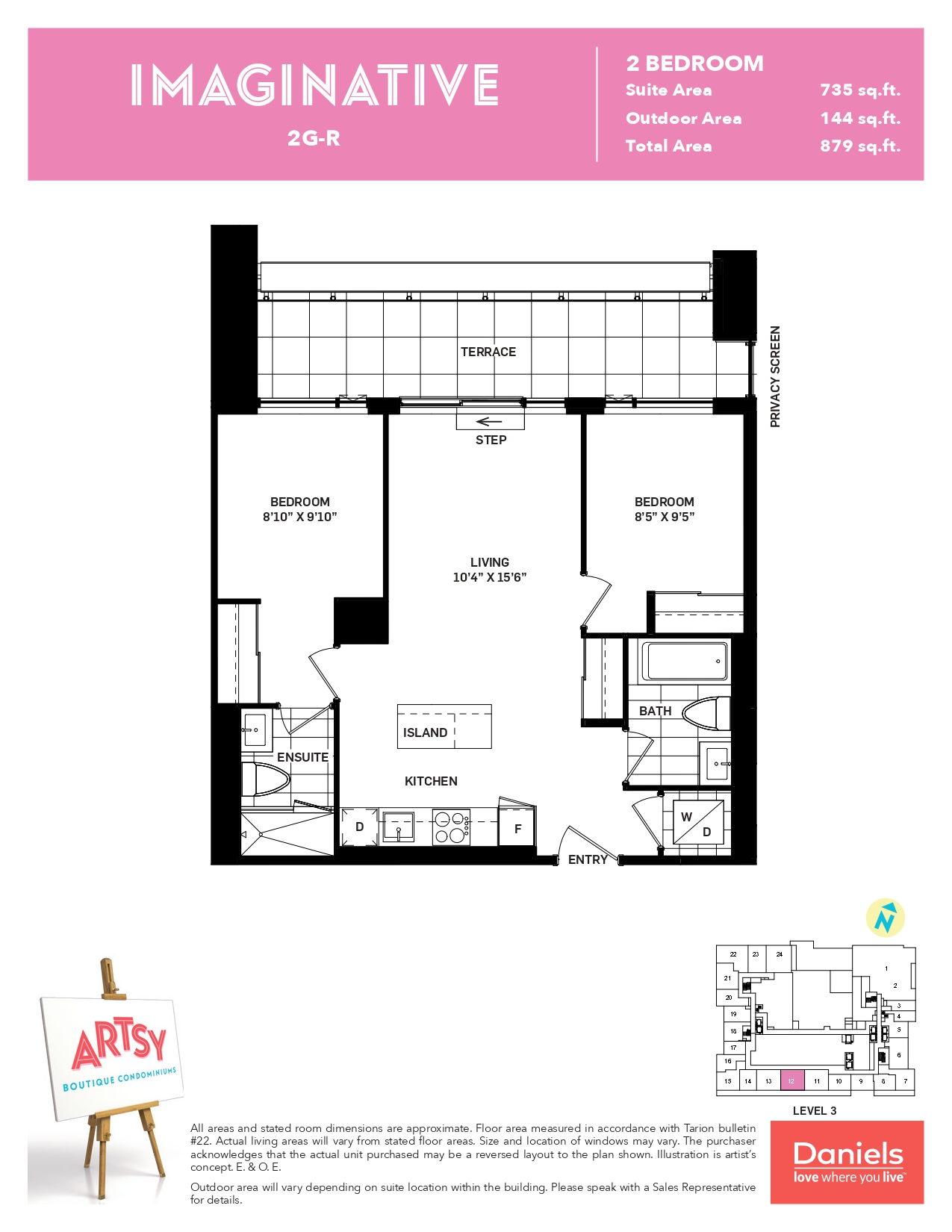 2 Beds
2 Baths
735 SqFt
$1,062 Per SqFt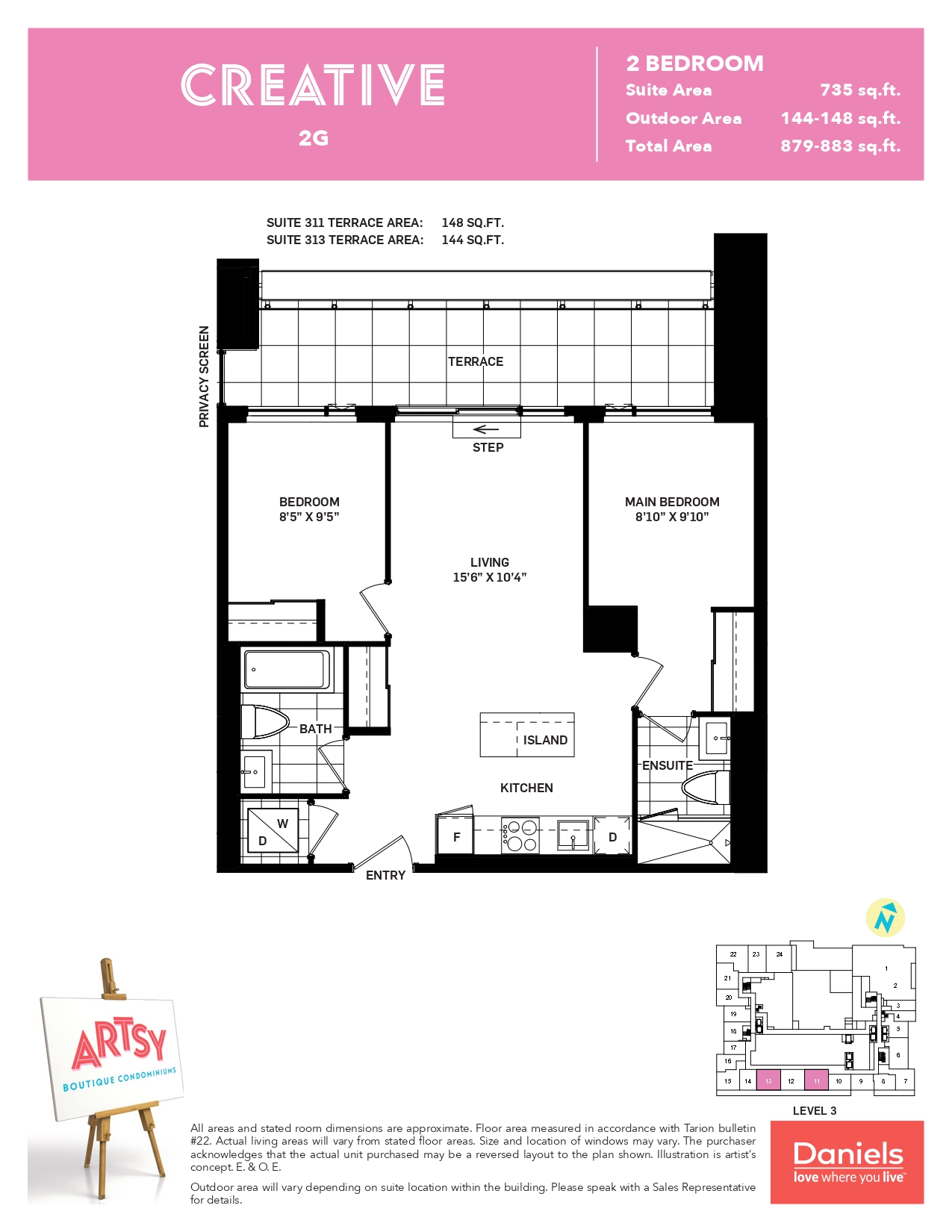 2 Beds
2 Baths
740 SqFt
$1,062 Per SqFt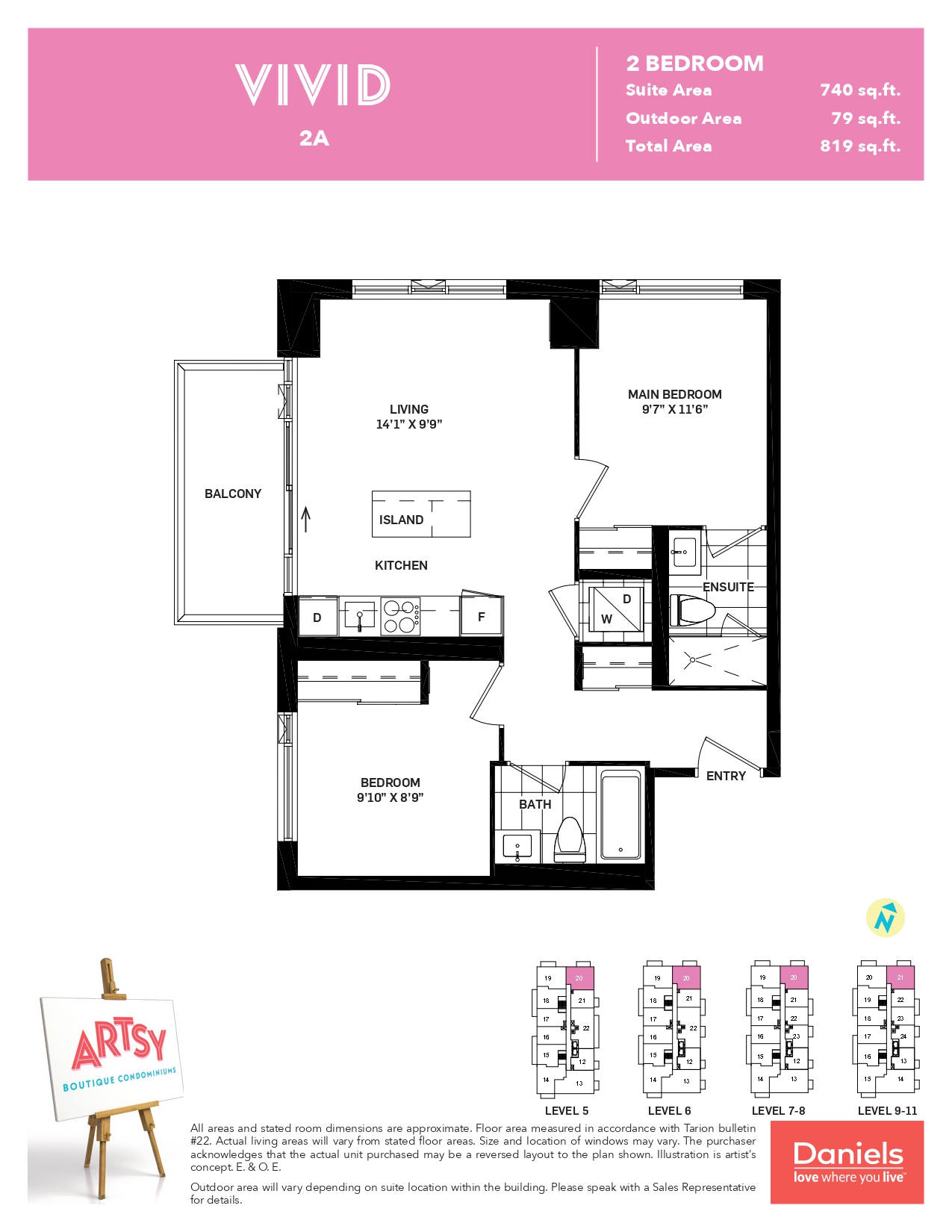 3 Beds
2 Baths
952 SqFt
$1,001 Per SqFt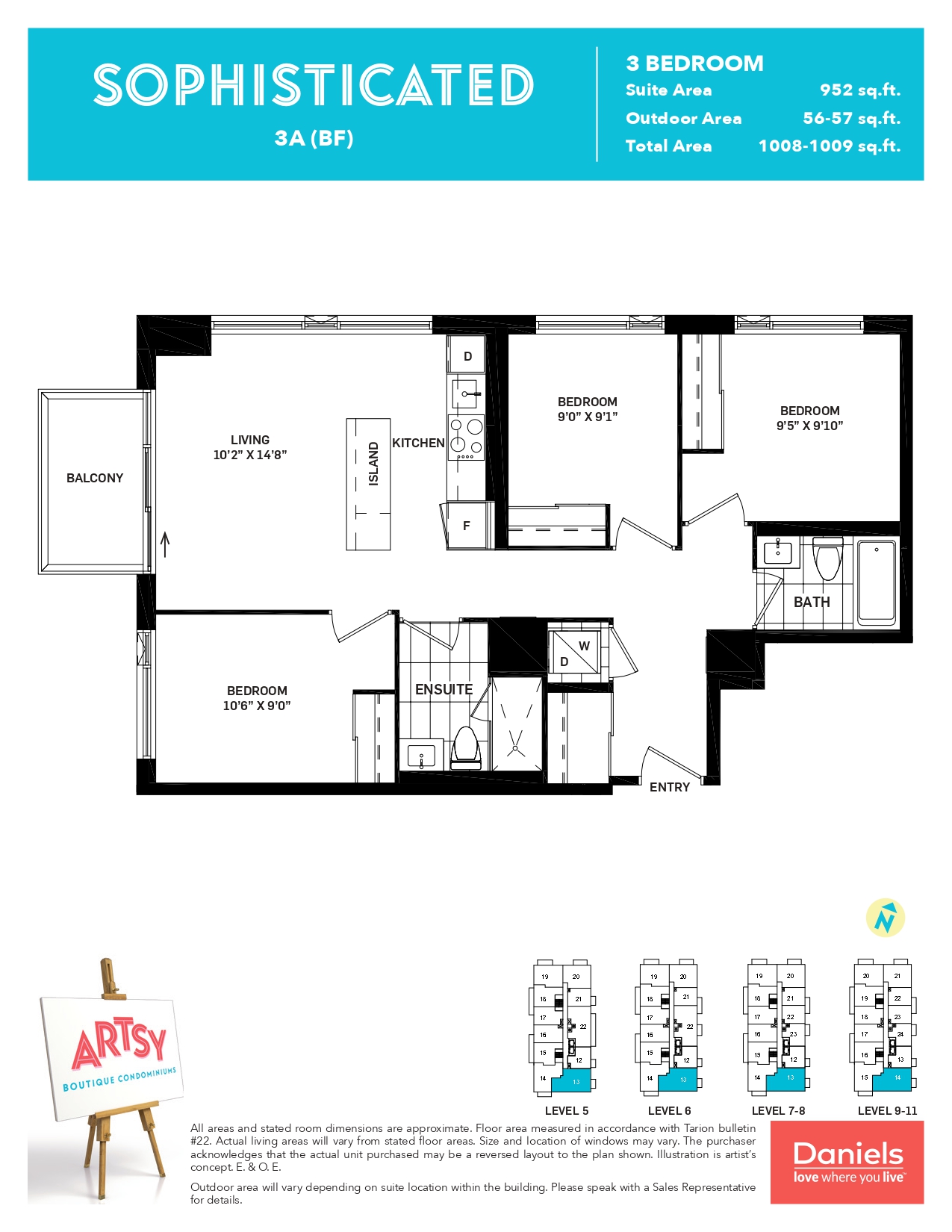 3 Beds
2 Baths
959 SqFt
$1,011 Per SqFt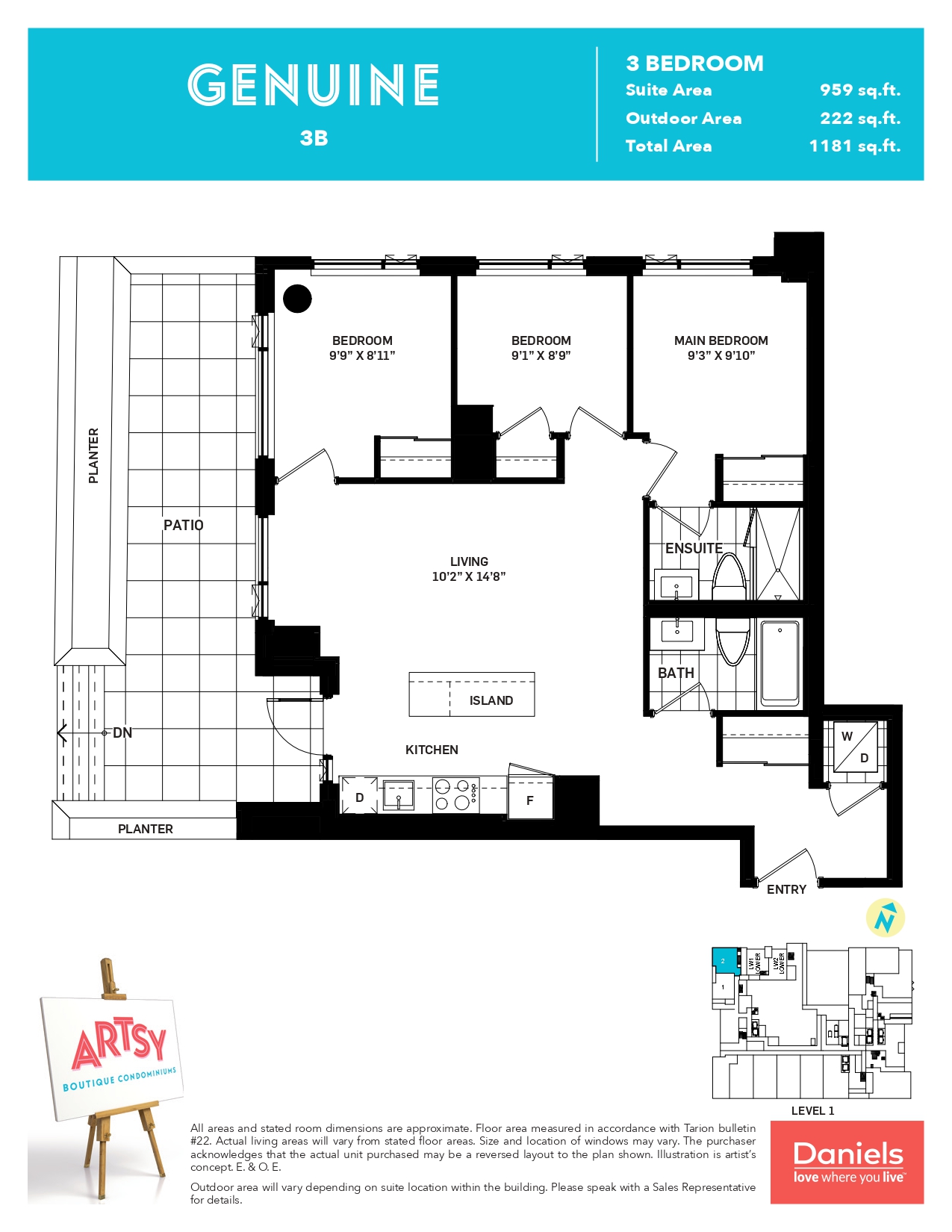 3 Beds
2 Baths
974 SqFt
$1,016 Per SqFt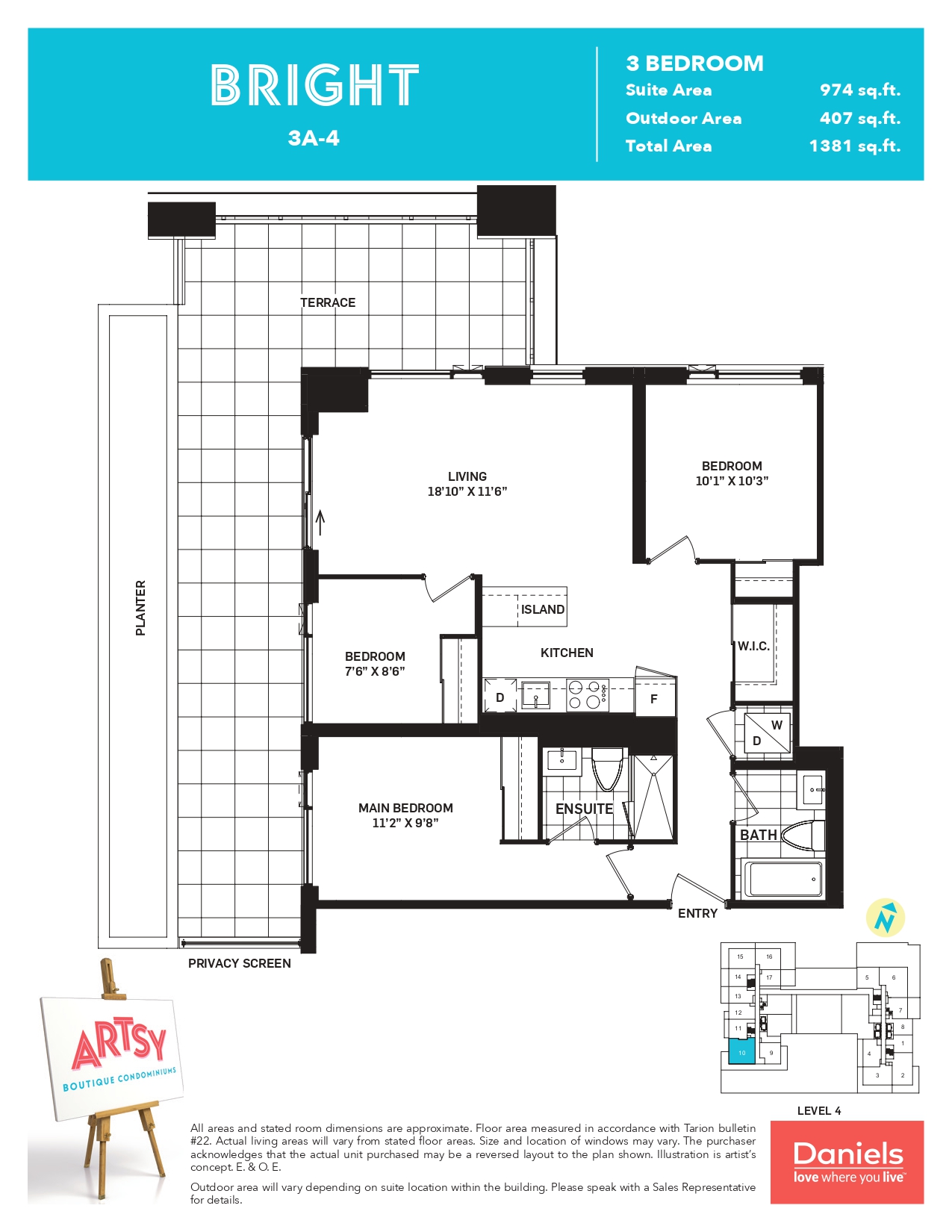 Facts and Features
Building Type
Condominium
Est.Property Tax
1% of the price / year
Maint.Fees
$0.56 / sq ft / month
Construction Status
Pre-Construction
Builder (s)
The Daniels Corporation
Apartment Specification
Total Number of Suites
116
Suite Size Range
529 - 1023 sq ft
Price / sq ft from
$1,001
Amenities
Mega Gym, Arcade, Co-Working Space, Party Room
Important Dates
Public Launch
Aug 06, 2020
Deposit Structure
Total Min. Deposit
Contact us
Deposit Notes
$5,000 WITH AGREEMENT OF PURCHASE
SALE THE BALANCE TO 5% IN 30 DAYS
$1,000 PER MONTH UNTIL YOU REACH 10% OF THE PURCHASE PRICE COMMENCING IN 120 DAYS
10% DEPOSIT MUST BE PAID BY OCCUPANCY DATE OR 10% IN 120 DAYS DEPOSIT PAYMENT PLAN
$5,000 WITH AGREEMENT OF PURCHASE AND SALE THE BALANCE TO 5% IN 30 DAYS
5% IN 120 DAYS SweetHome Real Estate Company
10 Atlantic Ave, San Francisco, California, CA 93123, United States
Artsy Boutique Condominiums description : 
Artsy Boutique Condominiums was conceived as a celebration of the role art has always played in Regent Park and the achievement of a community that takes on its color.
Now comes the creative side of Artworks – Artsy Condominiums. Live in the home of your dreams, boutique enough to feel special, yet steps away from everything that is a city big enough to satisfy your urban adventure.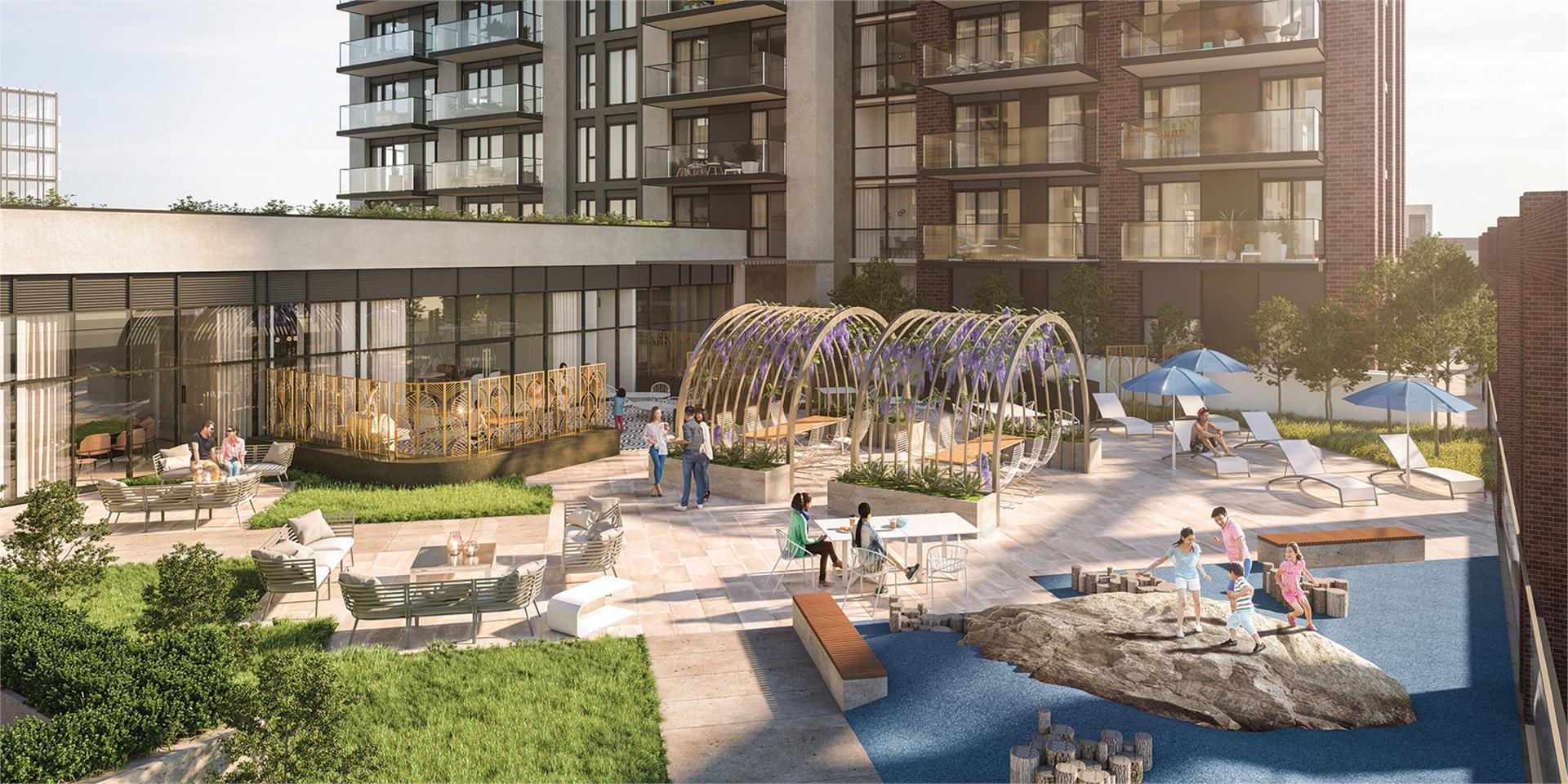 Regent Park Revitalization
Regent Park has seen extensive commercial and residential developments in the area over the past 15 years. Artsy Boutique Condominiums is located in the heart of Regent Park, close to new parks, schools, and recreation centers, making it the perfect place for families of all ages and sizes to call home and establish roots for the future.
Condos Amenities
24,000 Sq.Ft of State-of-the-art amenities
1 – Acre Park at your doorstep
TESLA Car share
Ground Floor Retail – Possibility of a major brand grocery store
Grand Lobby Furnished by Luxury Brand HERMES of Paris
Major Roads
Don Valley Parkway and Gardiner Expressway are easily accessible for residents living in Artsy Boutique Condominiums. These major thoroughfares allow motorists to travel quickly through downtown Toronto and also connect to other city highways, including the 401 and 404. Anyone wishing to drive downtown can do so in just 10 minutes .
Perfect Transit Score
Artsy Boutique Condominiums residents will have immediate access to TTC bus routes right outside the front door. TTC's trolley routes are also easily accessible to residents and can transport them to Union Station in just 20 minutes.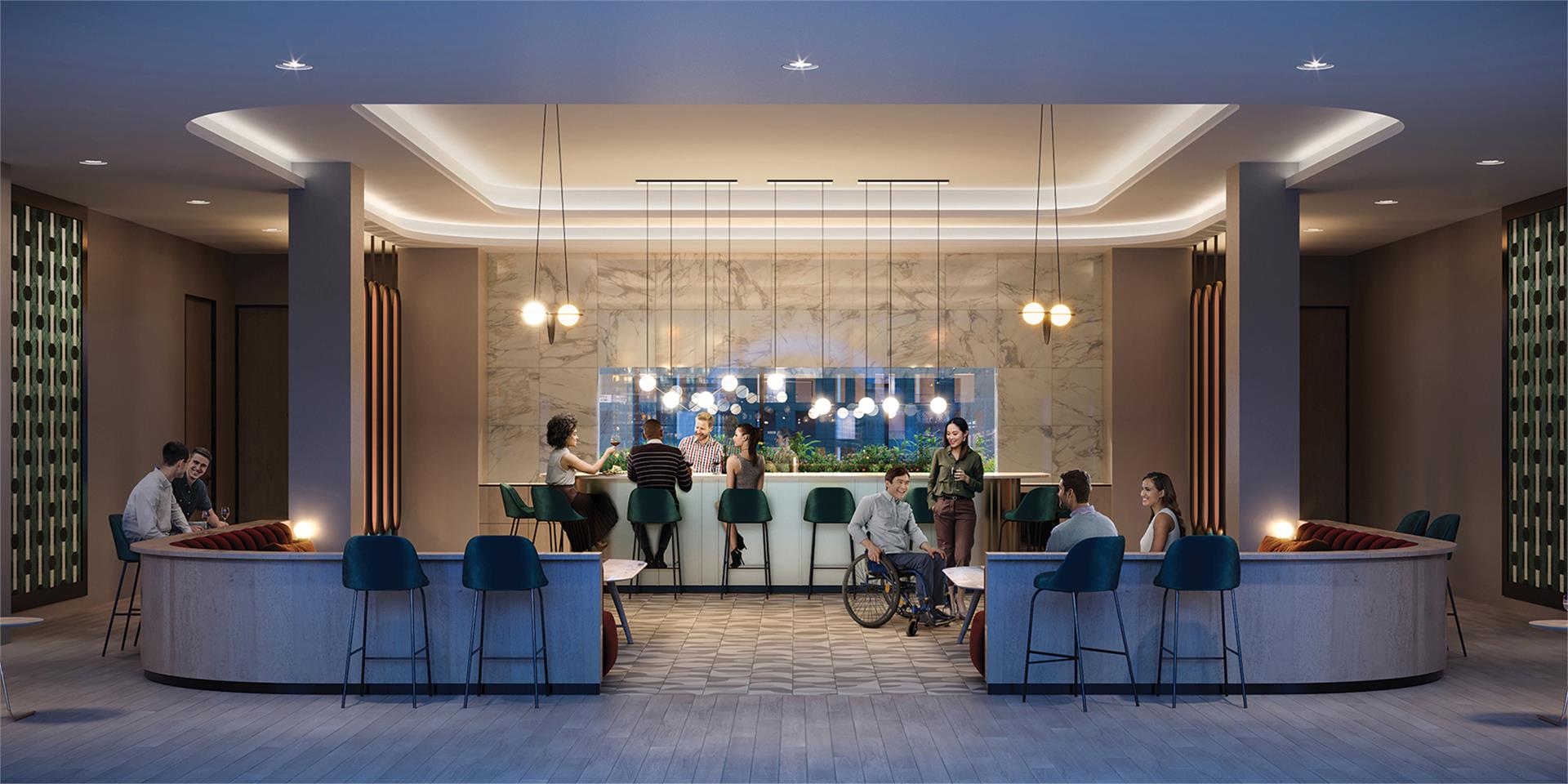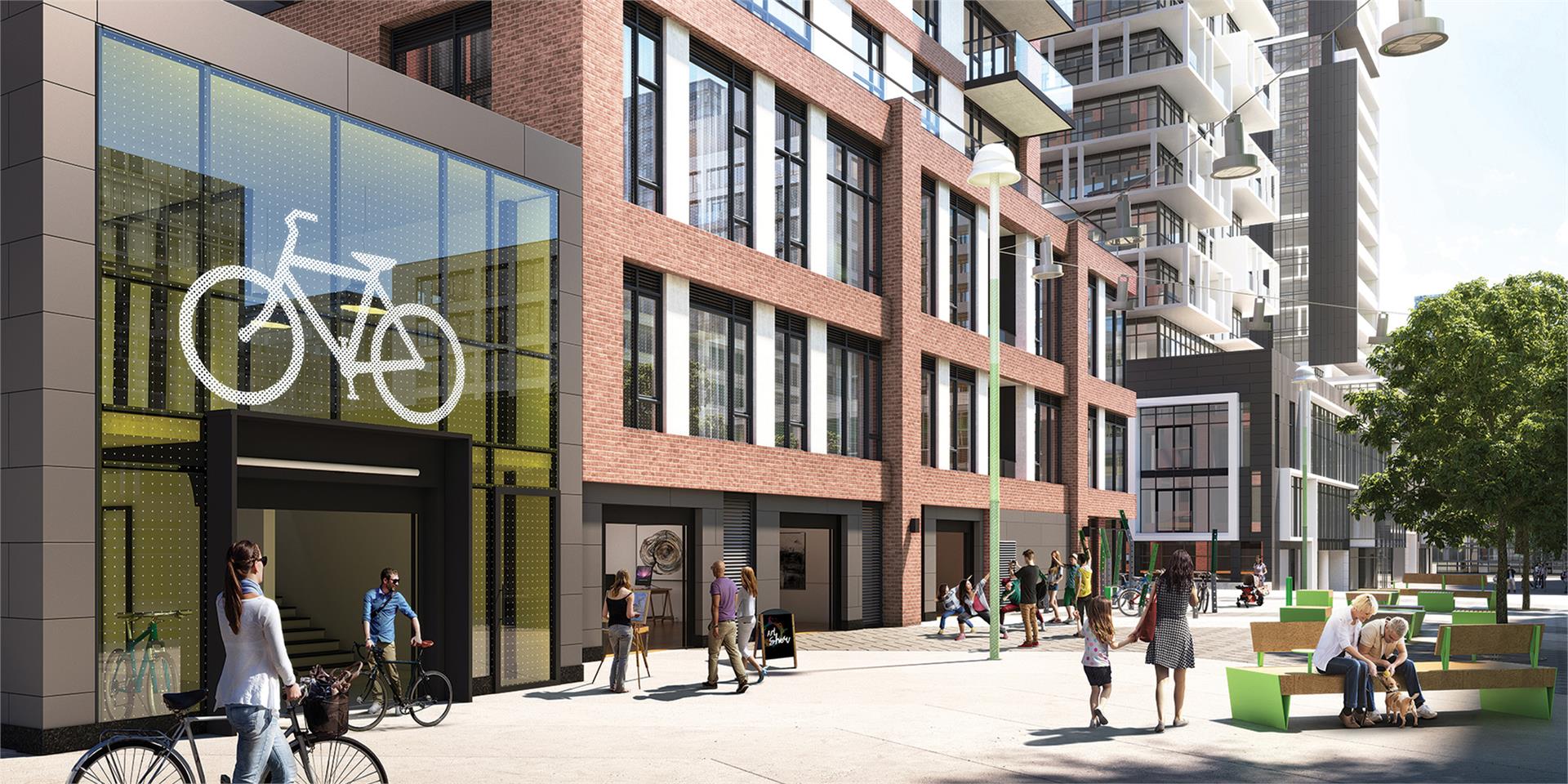 Lifestyle Amenities
The area surrounding Artsy Boutique Condominiums is filled with a host of lifestyle amenities that residents can access on foot. Dundas Street and nearby Queen and Parliament offer a wealth of shopping, dining and entertainment options. The Eaton Center and downtown Toronto are also easily accessible by car or traffic.
Great for Students
Post-secondary students attending the downtown campuses of schools like George Brown College and Ryerson University will be able to quickly travel to class when living at Artsy Boutique Condominiums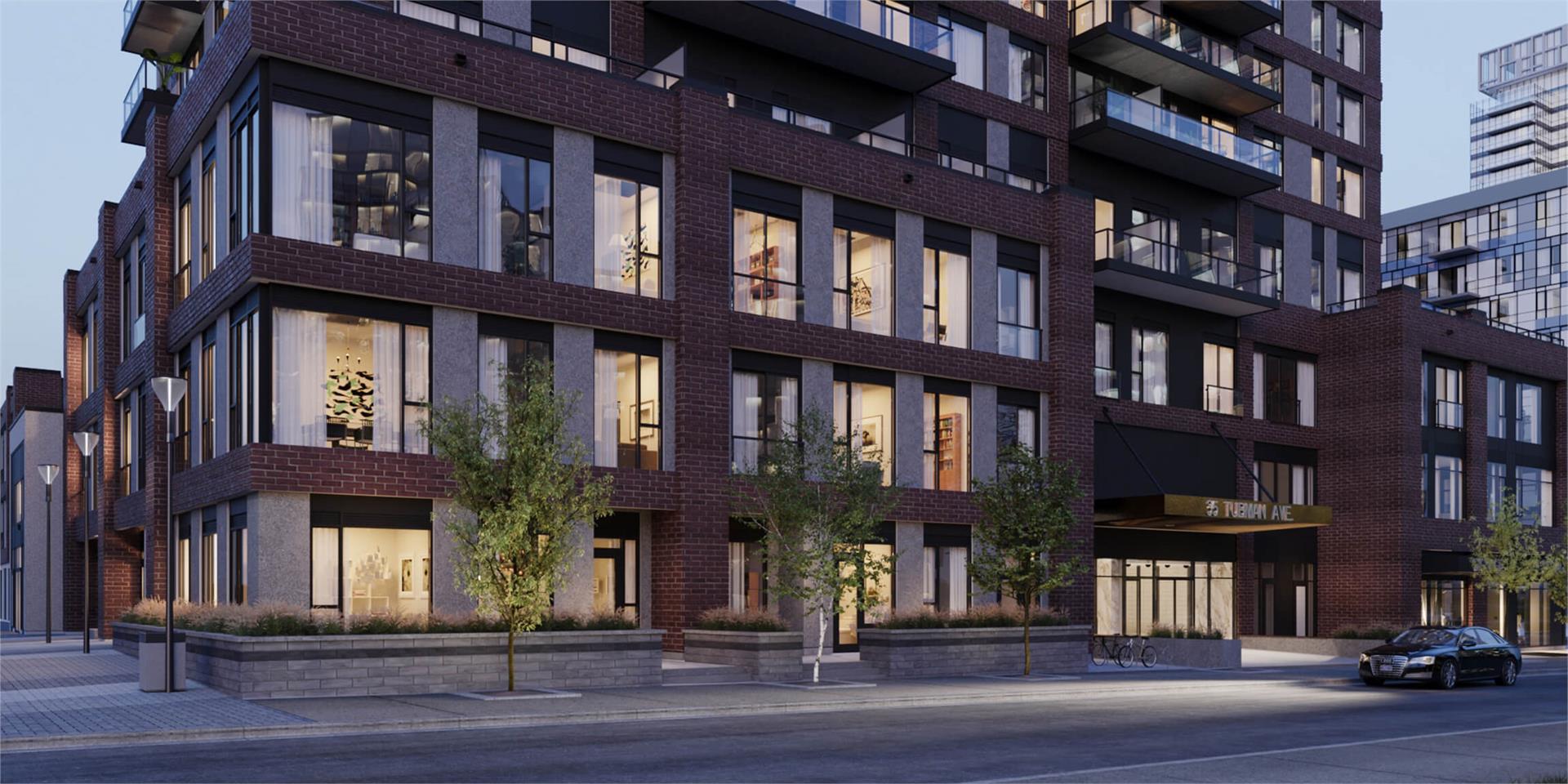 About Developer
Developer: Cortel Group
Artsy Boutique Condominiums is a new condo development from The Daniels Corporation located on Dundas St E & River St, Toronto.
View more details»
Total cost of loan
{{formatAsCurrency(totalCostOfMortgage, 0, '$', {"currency":"CAD","position":"left_space","thousands_separator":",","decimal_separator":"","characters_after":"0"})}}
Total Interest Paid
{{formatAsCurrency(interestPayed, 0, '$', {"currency":"CAD","position":"left_space","thousands_separator":",","decimal_separator":"","characters_after":"0"})}}
Payment
{{paymentSelection}}
Mortgage Payment
{{formatAsCurrency(payment, 2, '$', {"currency":"CAD","position":"left_space","thousands_separator":",","decimal_separator":"","characters_after":"0"})}}
Year: {{ graphSelection.year }}
Principal: {{ graphSelection.principal }}
Remaining: {{ graphSelection.principalPercent }}