400 King West Condos in Toronto | Plans, Prices, Availability
Condominium
Property Type
Facts and Features
Building Type
Condominium
Architect (s)
Quadrangle Architects
Construction Status
Pre–construction
Selling Status
Coming Soon
Builder (s)
Plazacorp Urban Residential Communities and Main and Main
Apartment Specification
Total Number of Suites
620
Amenities
Important Dates
Deposit Structure
Deposit Notes SweetHome Real Estate Company
10 Atlantic Ave, San Francisco, California, CA 93123, United States
400 King West Condos Description
400 King West Condos is a new Plaza condo development currently under preconstruction at 400 King Street West, Toronto. 400 King West Condos has a total of 620 units.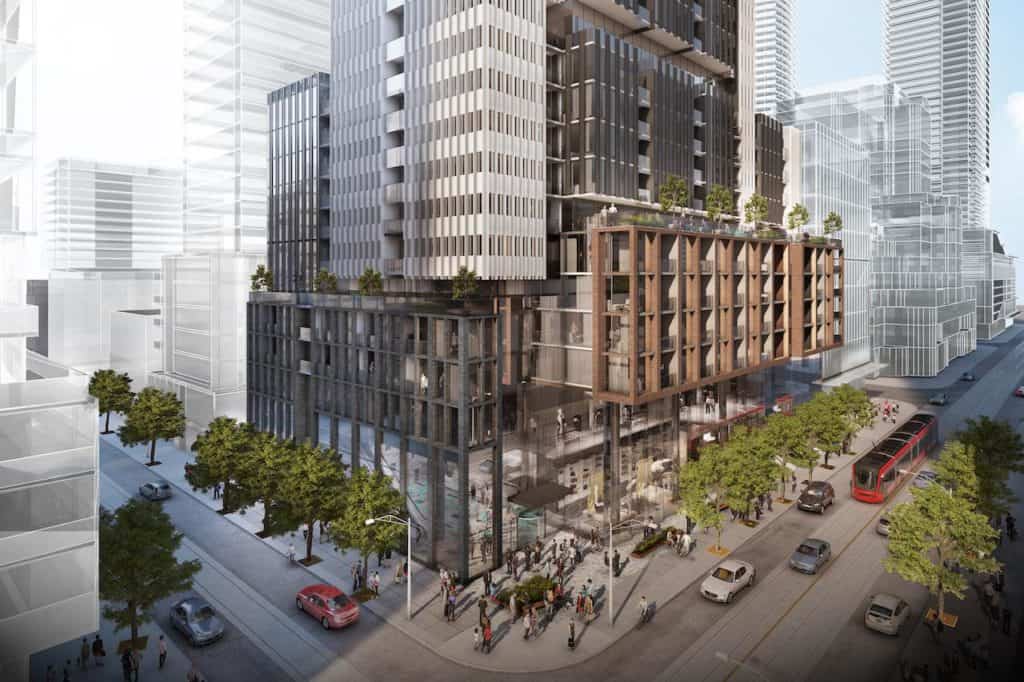 Great Location
King West is known for district landmarks like the Financial District, the Entertainment District, and the Fashion District, to name a few, and they're all reasons why this corner of downtown Toronto is lively, by day. and at night. Enjoy iconic landmarks like The Rogers Center, The Air Canada Center, Ripley's Aquarium, tons of popular pubs, and delicious restaurants.
More Exciting Places to Visit
TIFF Bell Light Box
Theater of the Princes of the Whales
CF Toronto Eaton Center, Sweet jesus
Wayne gretzky, Thai Princess Restaurant, Z-Teak
CN Tower, CBC Museum, Murder Mystery Toronto
Easily accessible world-class transportation
Residents of 400 King West Condos can enjoy the perfect 100/100 transit score by taking advantage of the world-class transit system that surrounds this coveted location. The 514 Cherry, 504 King, 510 Spadina, 304 King, 310 Spadina streetcars and numerous buses run on King Steet. Union and St. Andrew Metro Stations are also nearby and will connect travelers to all the city has to offer.
Great investment opportunity
400 King West Condos will call the busiest pocket in town home. King West businesses employ over 200,000 people and are in close proximity to school for all ages. This diverse neighborhood continues to attract and serve a myriad of lifestyles and demographics. Don't miss out on this once-in-a-lifetime opportunity to shop in one of the best neighborhoods in cities.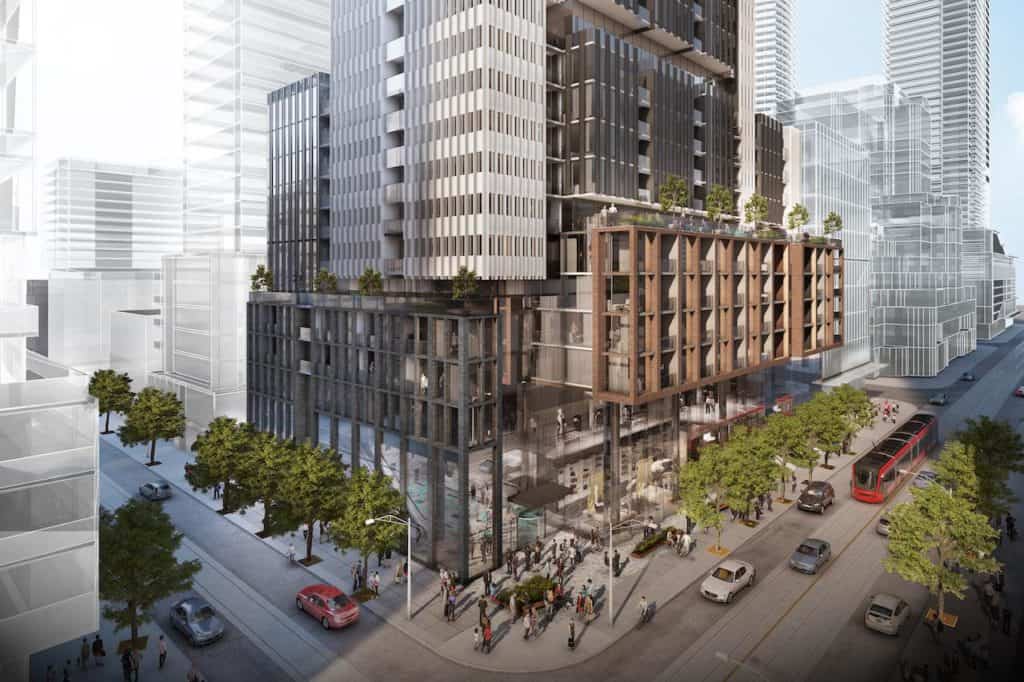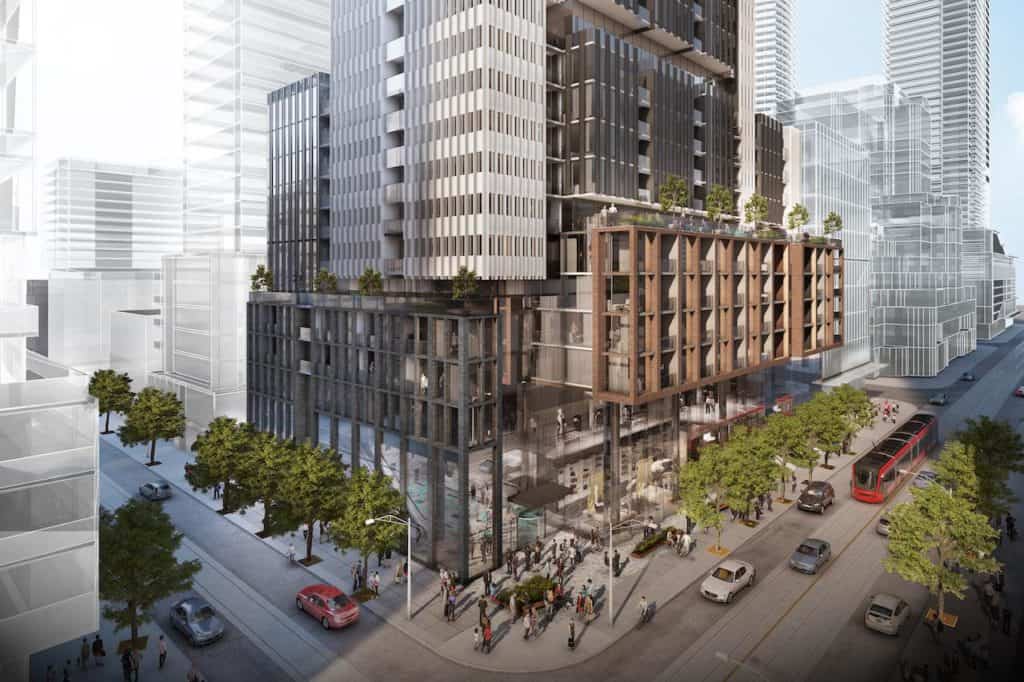 Desirable features and finishes
Floor to ceiling windows
Slab style bathroom
Brushed chrome hardware
Interior walls painted white
Exposed concrete ceilings
Individually controlled heating and air conditioning system with heat pump system
Reputable builder and developer
The visionaries behind 400 King West Condos is Plazacorp Urban Residential Communities. Since 1982, Plazacorp's philosophy of providing a uniformly high level of standard quality in every Plazacorp condo has made its name synonymous with lasting value.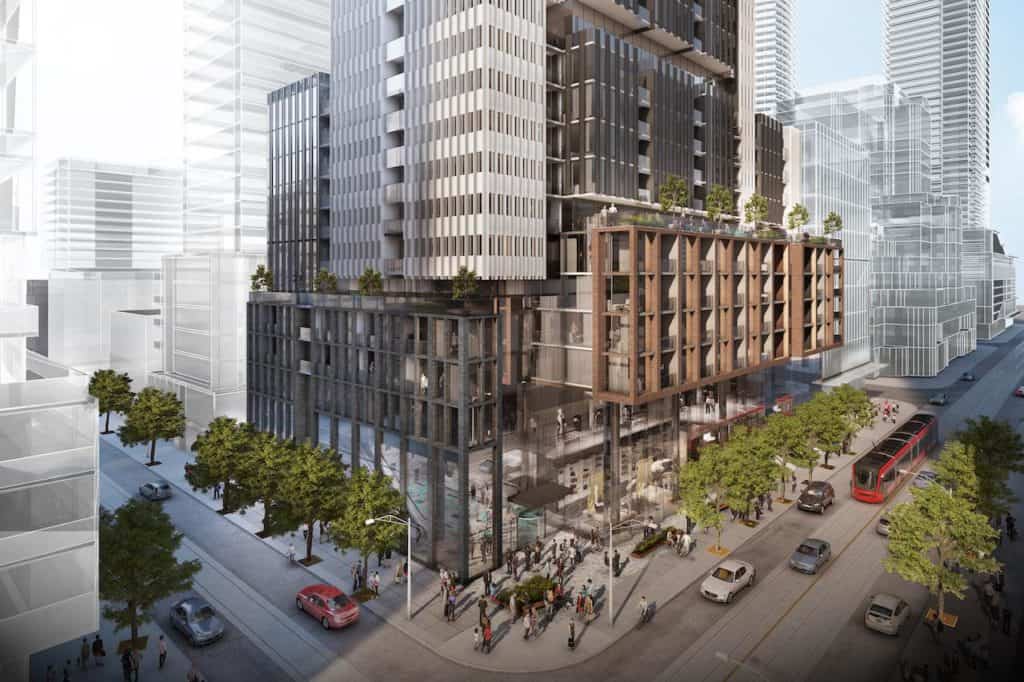 About Plazacorp Urban Residential Communities and Main and Main Developments
Since 1982, Plaza's philosophy of providing a consistently high level of quality standard in every condominium Plaza builds has made our name synonymous with lasting value. We were among the first condo developers and builders in Toronto to include finishes such as granite floors and countertops, marble bathroom floors and countertops, halogen lighting, undercounter sinks, porcelain tile, hardwood floors, and stainless steel appliances as features. standard instead of expensive upgrades. Building with more quality from the ground up is a hallmark of every Plaza community, resulting in condo suites that have a higher market value today and have lasting value tomorrow.
View more details»
Total cost of loan
{{formatAsCurrency(totalCostOfMortgage, 0, '$', {"currency":"CAD","position":"left_space","thousands_separator":",","decimal_separator":"","characters_after":"0"})}}
Total Interest Paid
{{formatAsCurrency(interestPayed, 0, '$', {"currency":"CAD","position":"left_space","thousands_separator":",","decimal_separator":"","characters_after":"0"})}}
Payment
{{paymentSelection}}
Mortgage Payment
{{formatAsCurrency(payment, 2, '$', {"currency":"CAD","position":"left_space","thousands_separator":",","decimal_separator":"","characters_after":"0"})}}
Year: {{ graphSelection.year }}
Principal: {{ graphSelection.principal }}
Remaining: {{ graphSelection.principalPercent }}