36 Birch Avenue Condos in Toronto | Plans, Prices, Availability
Condominium
Property Type
2 Beds
2 Baths
2294 SqFt
$1,460 Per SqFt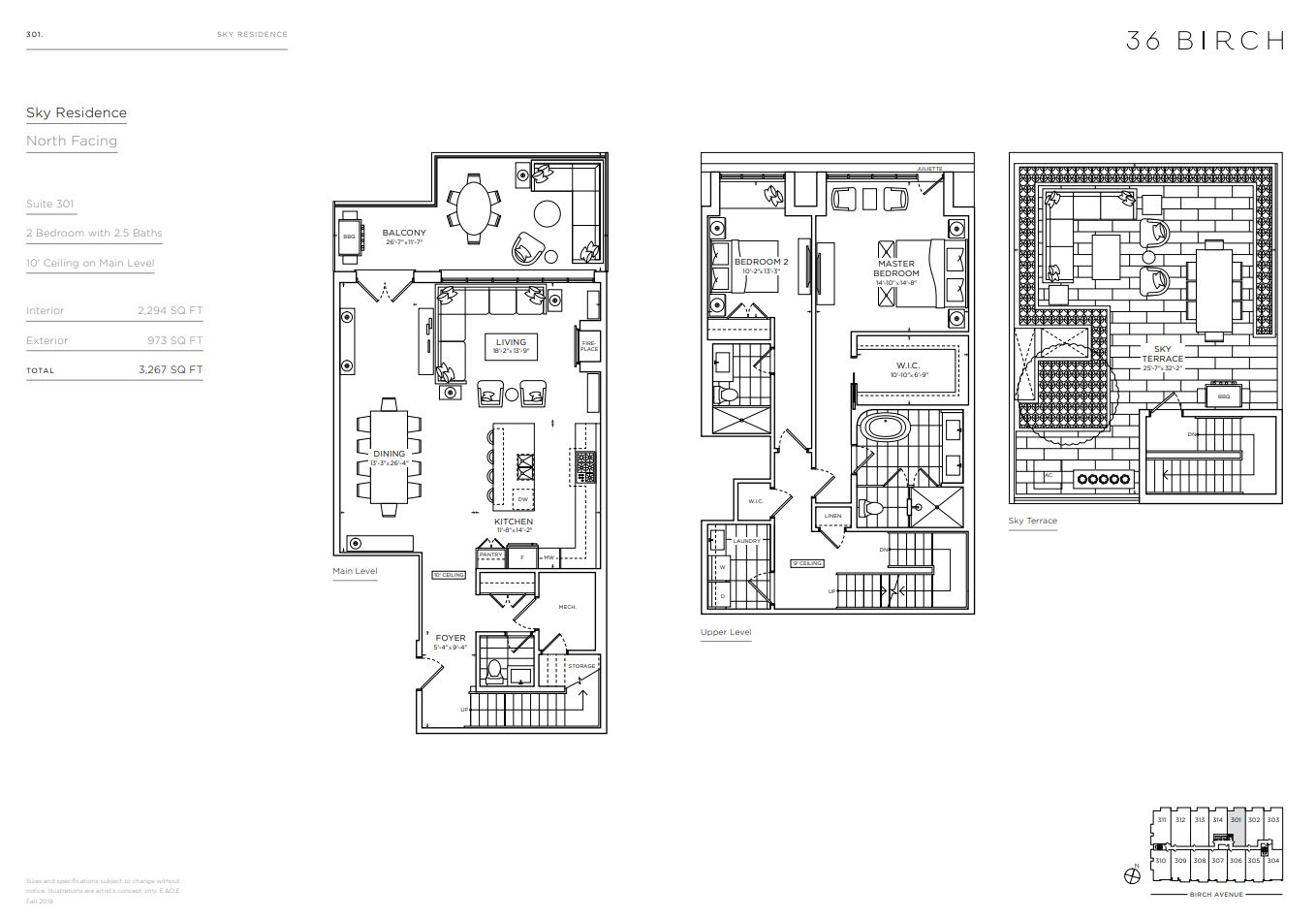 2 Beds
2 Baths
2385 SqFt
$1,379 Per SqFt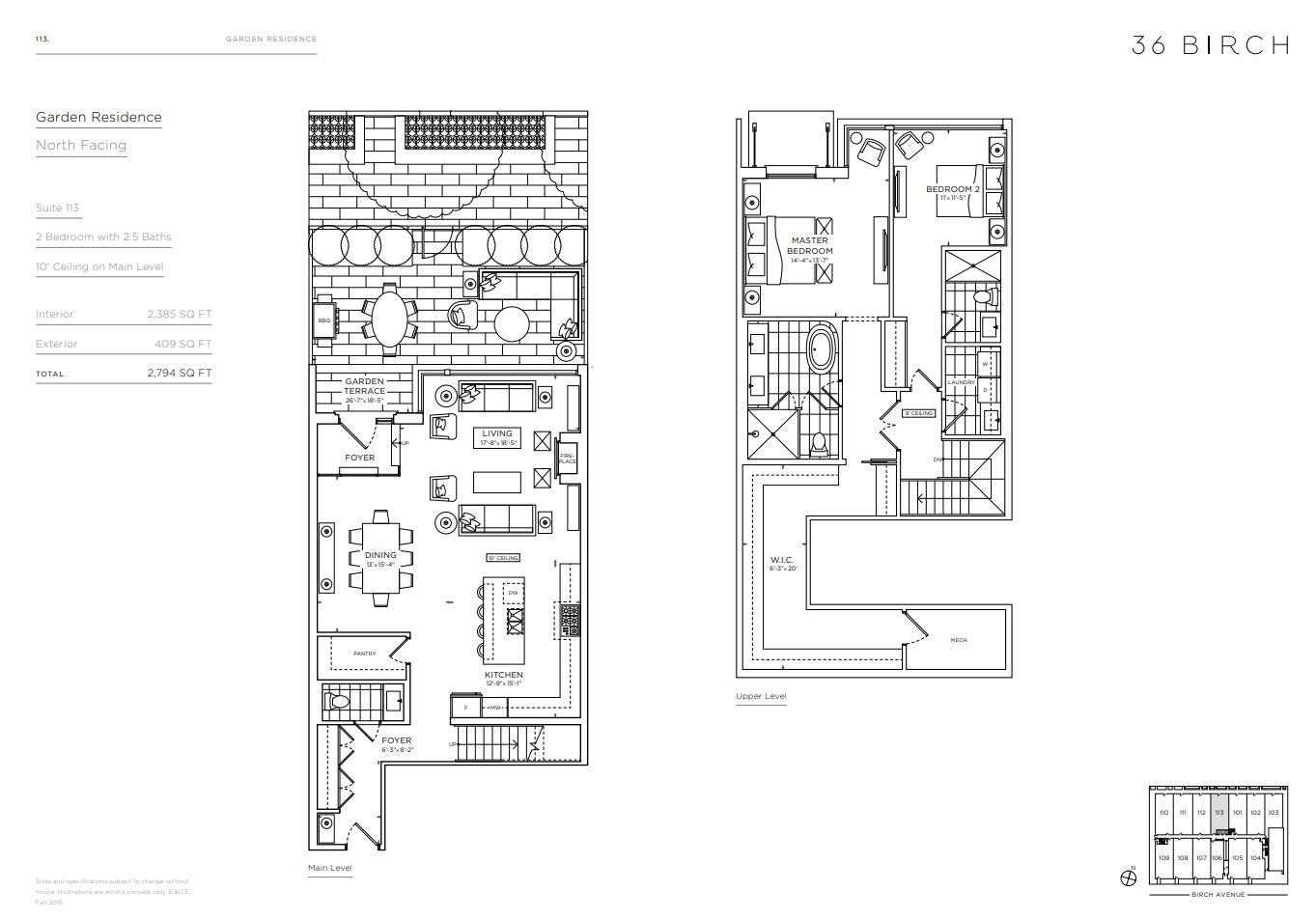 2.5 Beds
2 Baths
2364 SqFt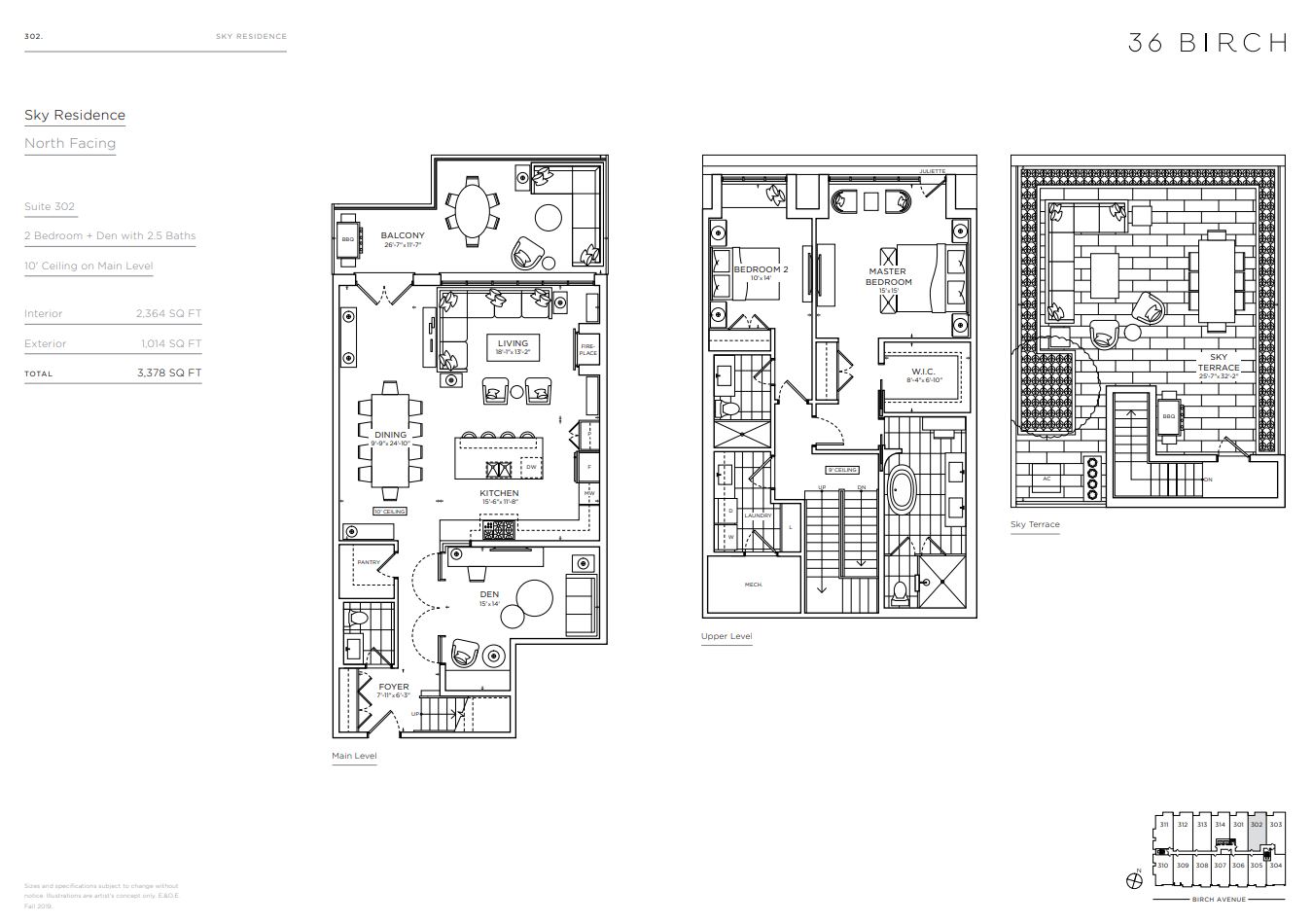 2.5 Beds
2 Baths
2436 SqFt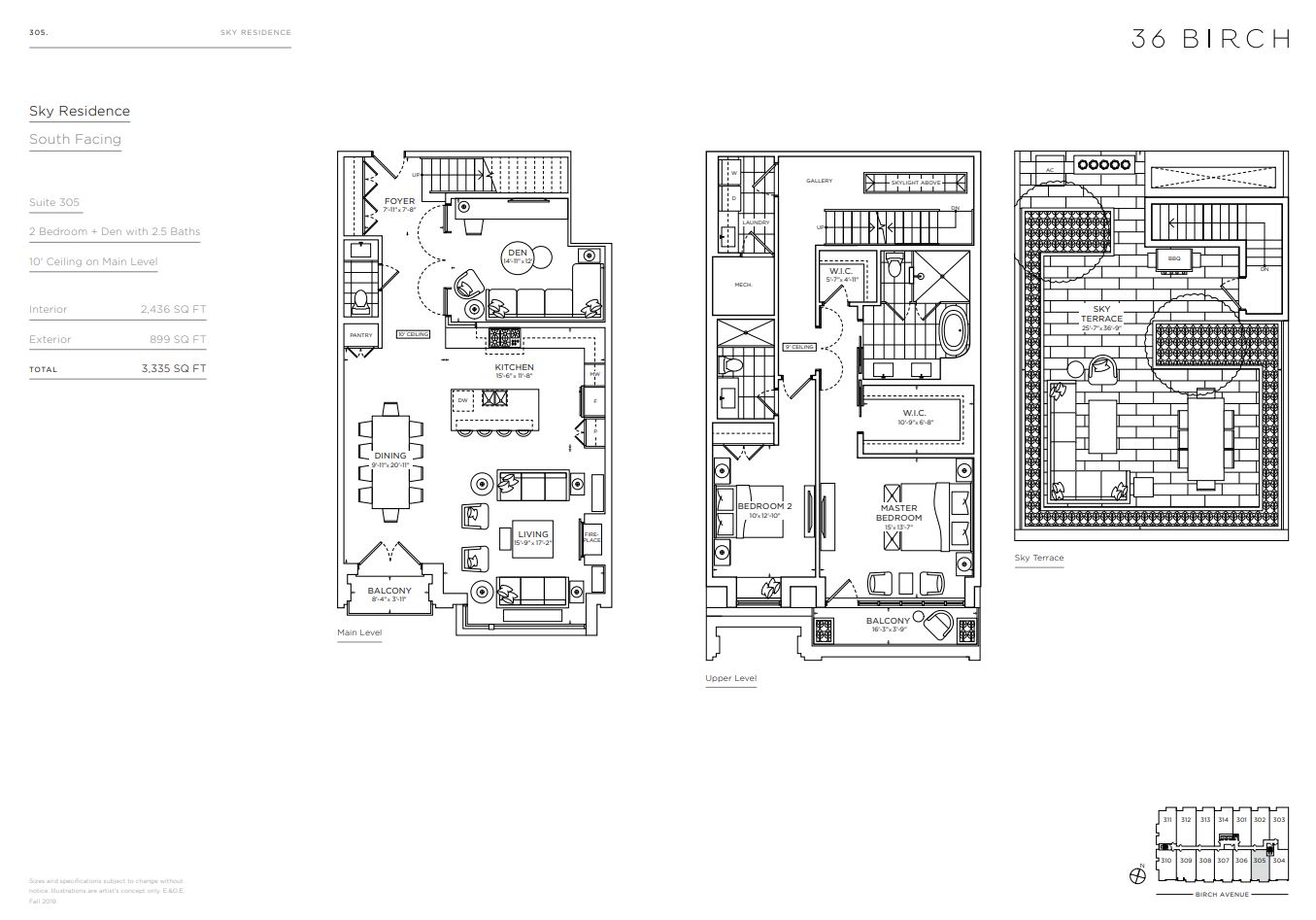 2.5 Beds
2 Baths
2441 SqFt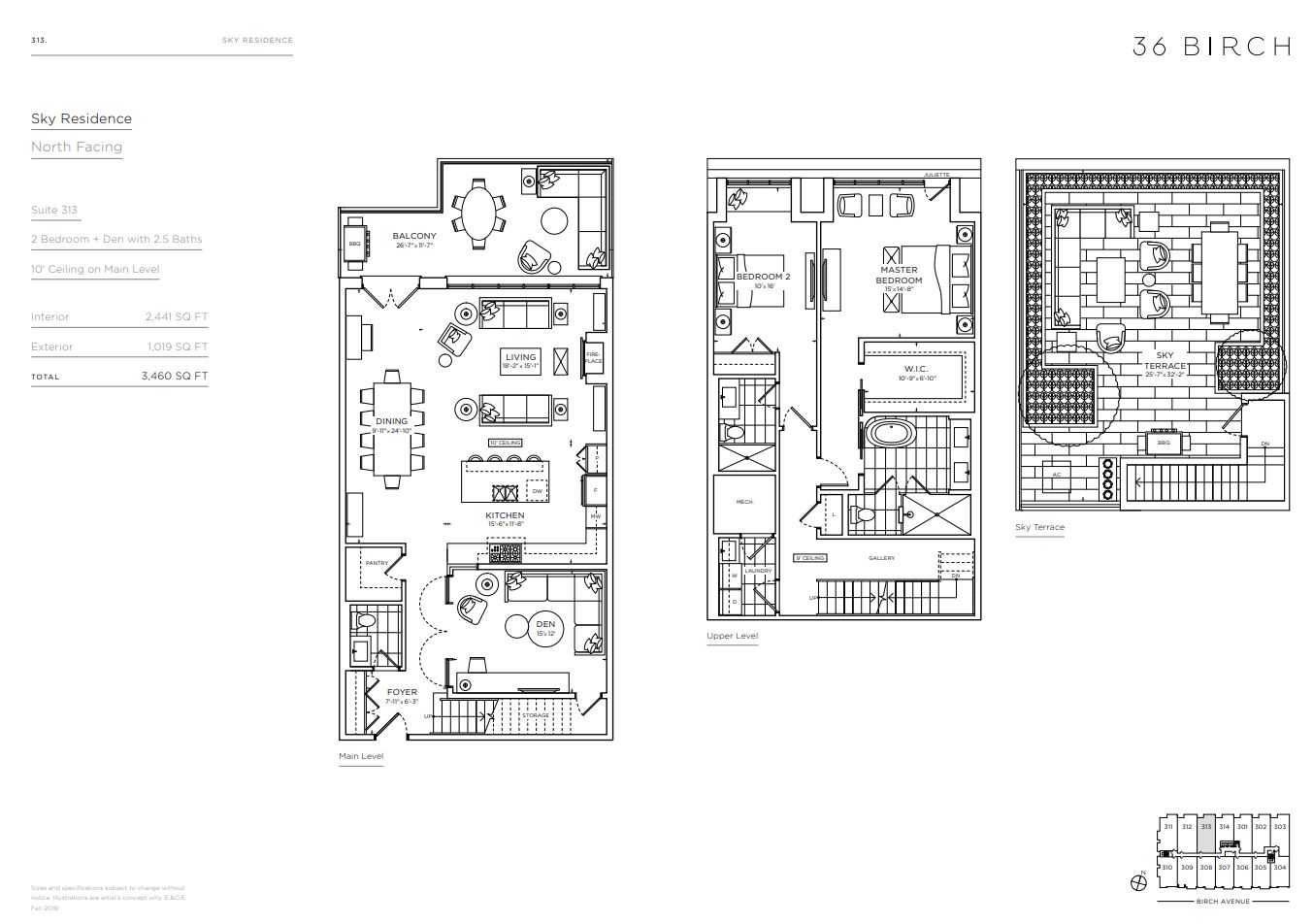 3 Beds
2 Baths
2227 SqFt
$1,572 Per SqFt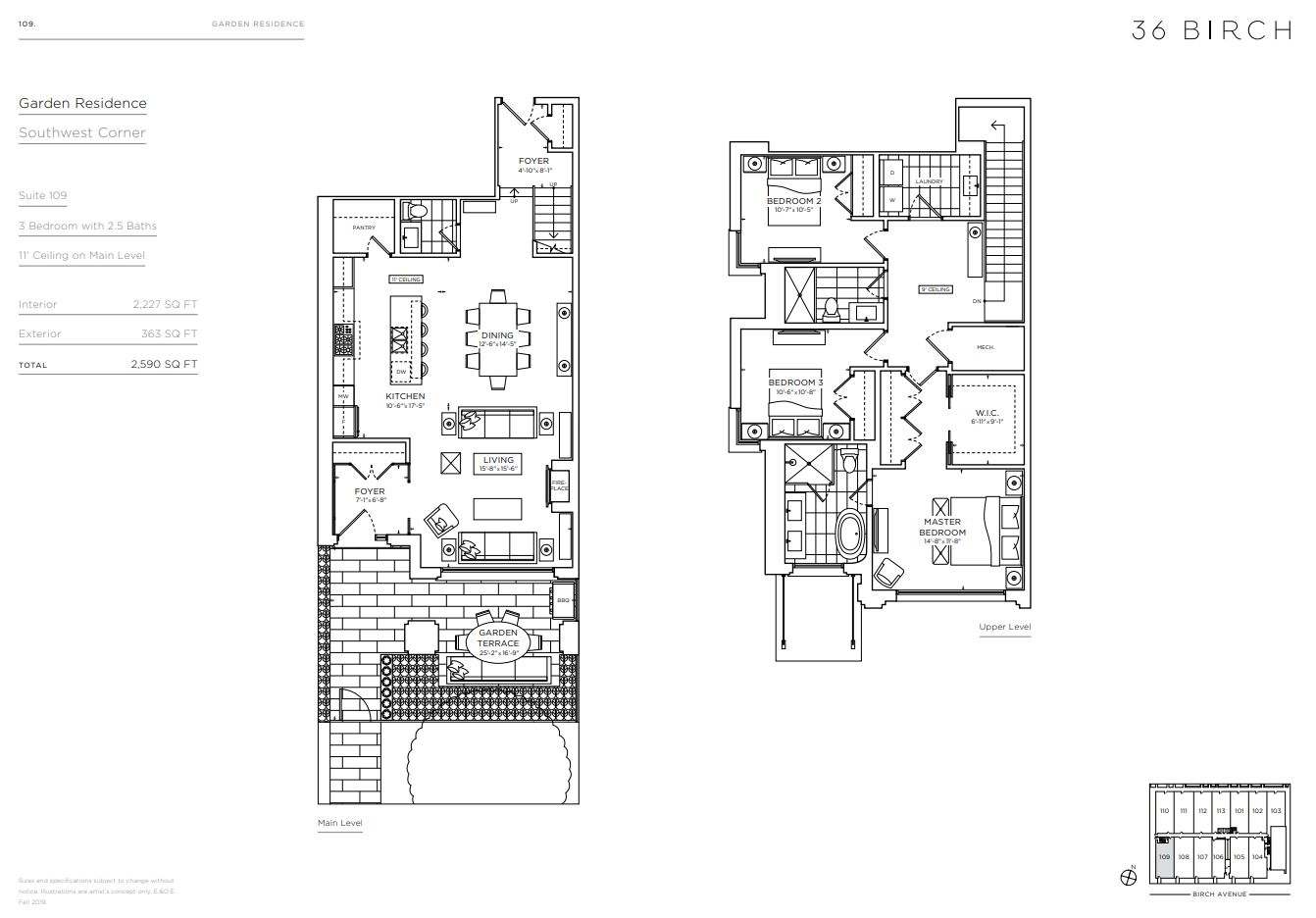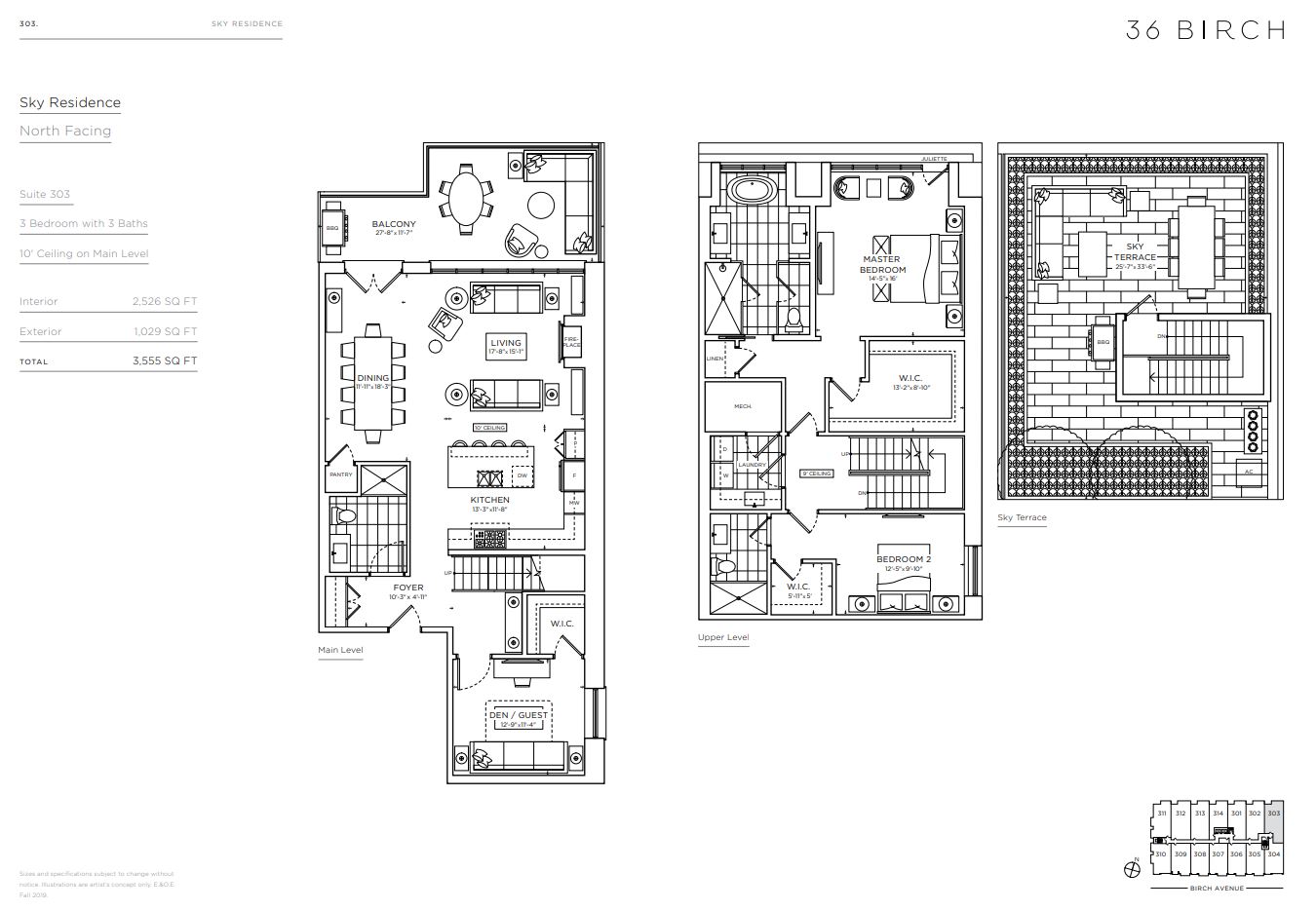 3.5 Beds
3 Baths
2599 SqFt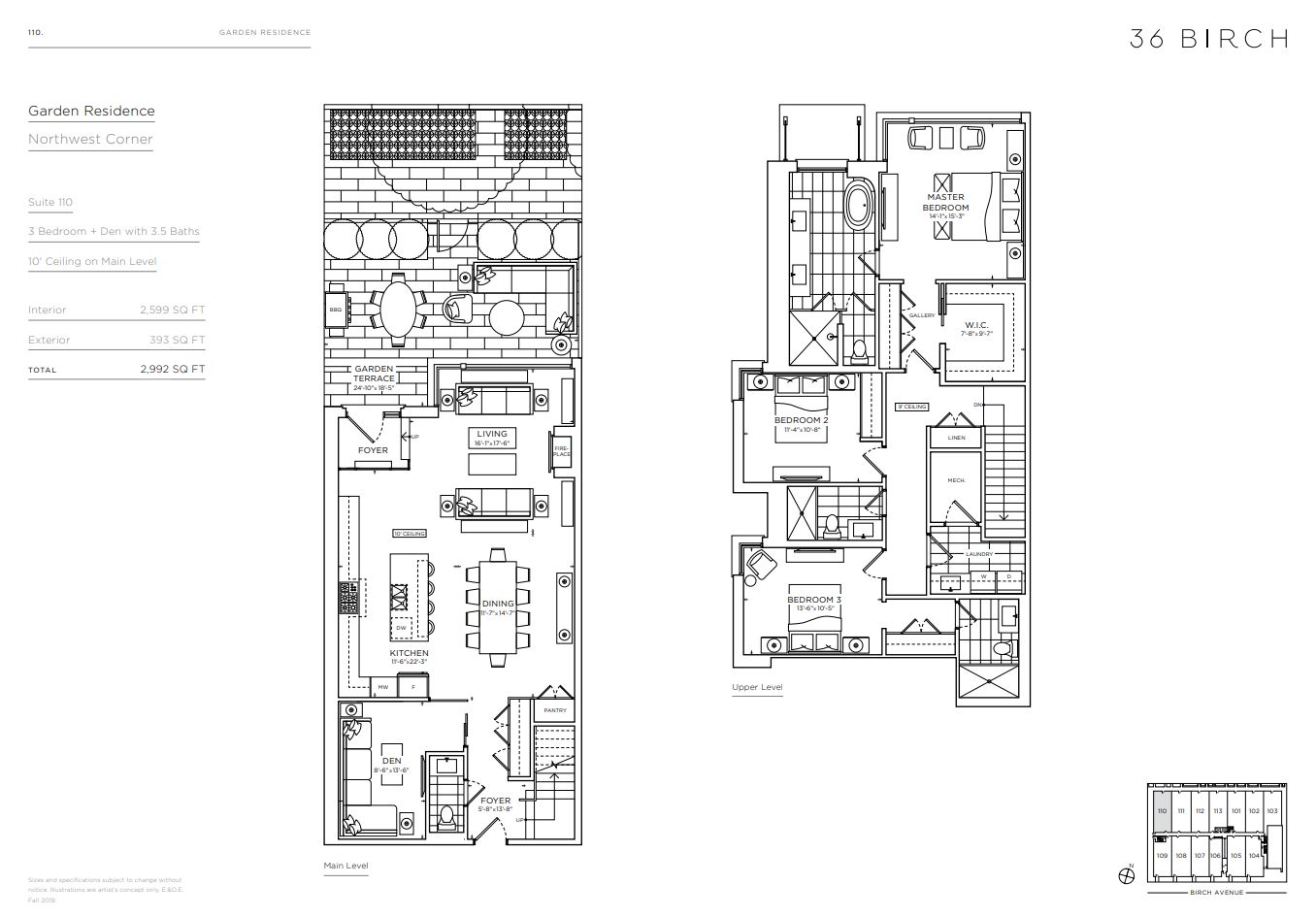 3.5 Beds
3 Baths
2908 SqFt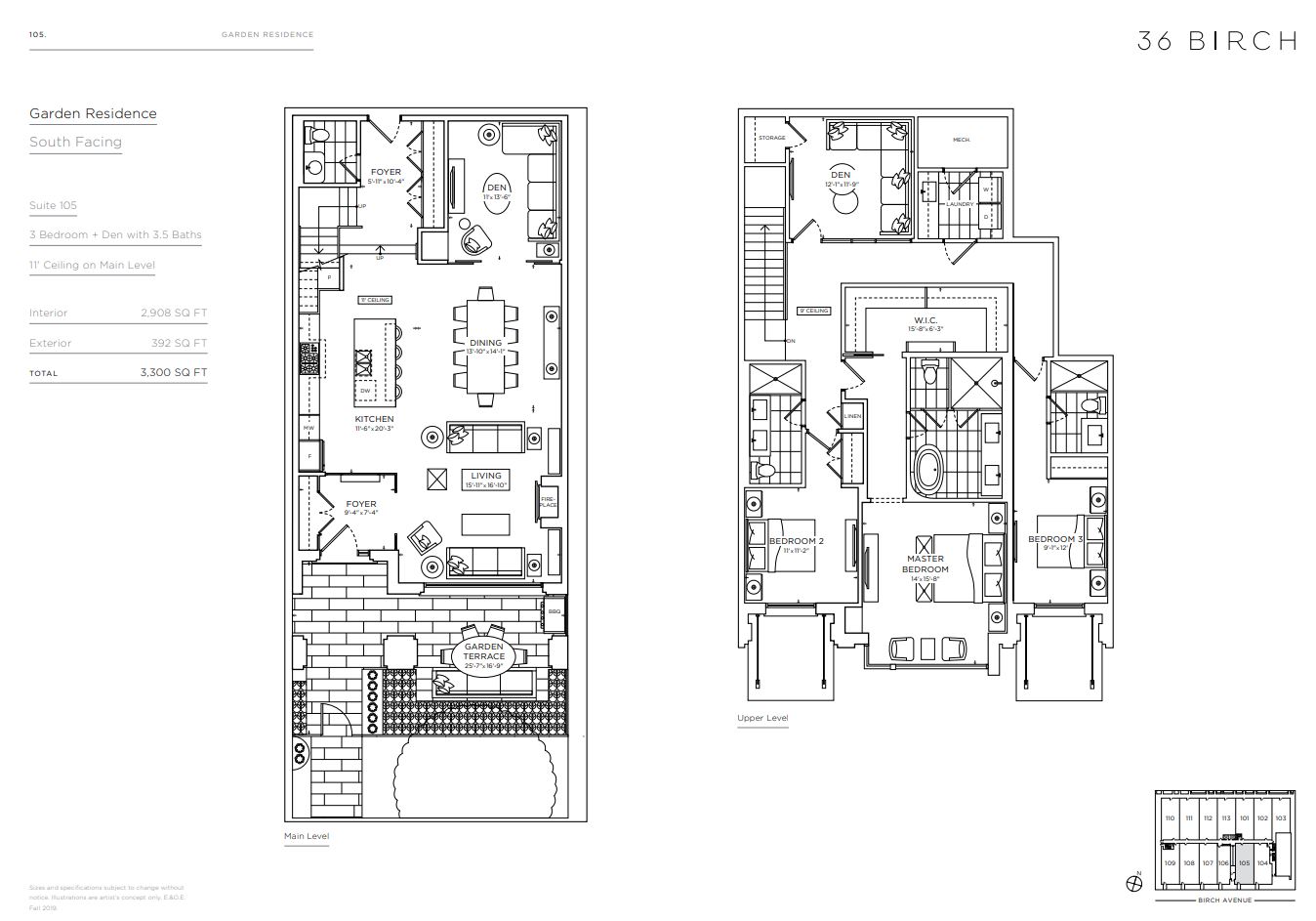 3.5 Beds 3
Baths
3043 SqFt
$1,397 Per SqFt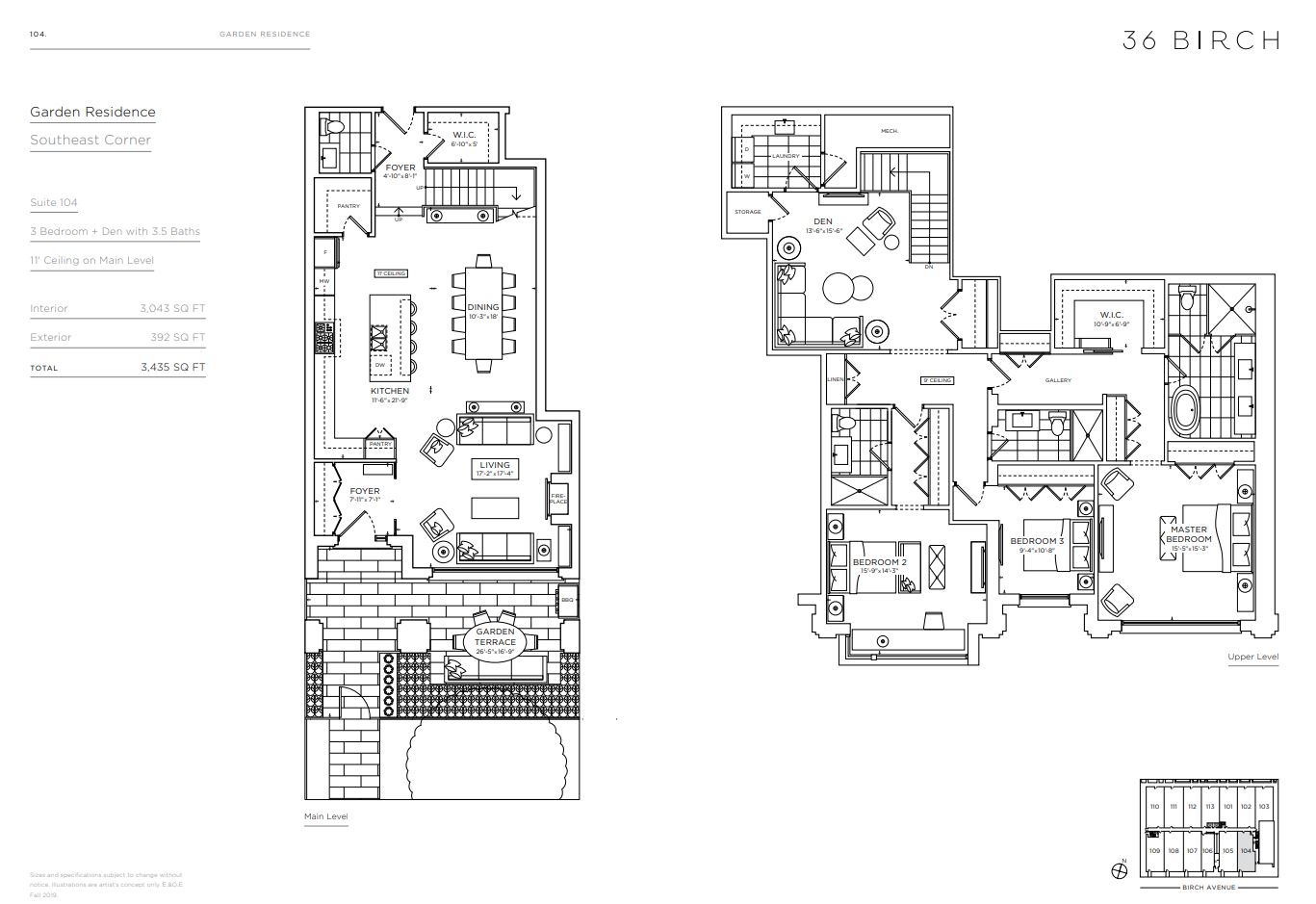 Facts and Features
Building Type
Condominium
Architect (s)
Richard Wengle Architect
Construction Status
Pre-Construction
Selling Status
Now Selling
Interior Design
Michael London Design Inc.
Apartment Specification
Total Number of Suites
27
Suite Size Range
2086 - 2832 sq ft
Amenities
Important Dates
Public Launch
Dec 06, 2019
Deposit Structure
Total Min. Deposit
Contact us
Deposit Notes SweetHome Real Estate Company
10 Atlantic Ave, San Francisco, California, CA 93123, United States
36 Birch Avenue Condos description
36 Birch Avenue Condos is a new North Drive condominium development located at St Clair Ave W & Yonge St, Toronto.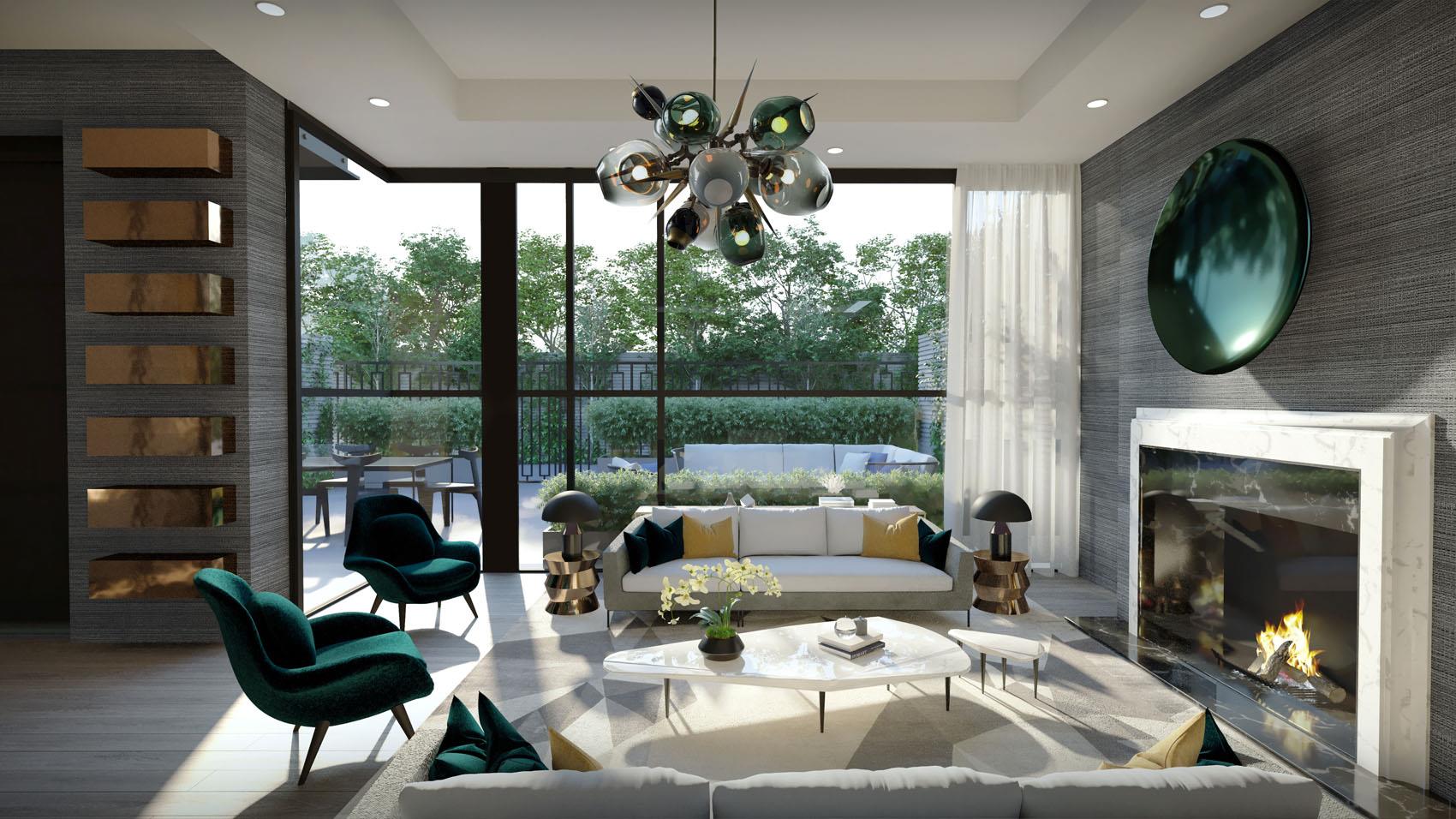 Lifestyle Conveniences
Yonge Street is just steps from home, it is one of the most famous streets in Toronto and actually the longest street in the world. The section of Yonge Street that surrounds 36 Birch Avenue Townhomes offers residents a wealth of lifestyle amenities. With an abundance of dining, shopping, and entertainment options, there is surely something to suit everyone's needs.
36 Birch Avenue Condos Amenities
24-hour Virtual Concierge
Gas Line & Hose Bib
Prestigious Neighborhoods
Summerhill is a highly sought-after neighborhood in downtown Toronto, located south of St. Clair along Yonge Street. The area is full of charming tree-lined streets, prestigious schools, excellent restaurants, and boutiques. 36 Birch Avenue Townhomes is also located near the elegant and world-famous Yorkville neighborhood of the city. The area is full of high-end designer shops and boutiques, stylish cafes and restaurants, art galleries, and studios.
Public Transportation
The Summerhill TTC Station is just steps from 36 Birch Avenue Townhomes, where residents can access subway and bus services. The St. Clair Streetcar is also accessible and just a short walk from home. Residents who want to use public transportation to commute to Union Station can do so in just 20 minutes.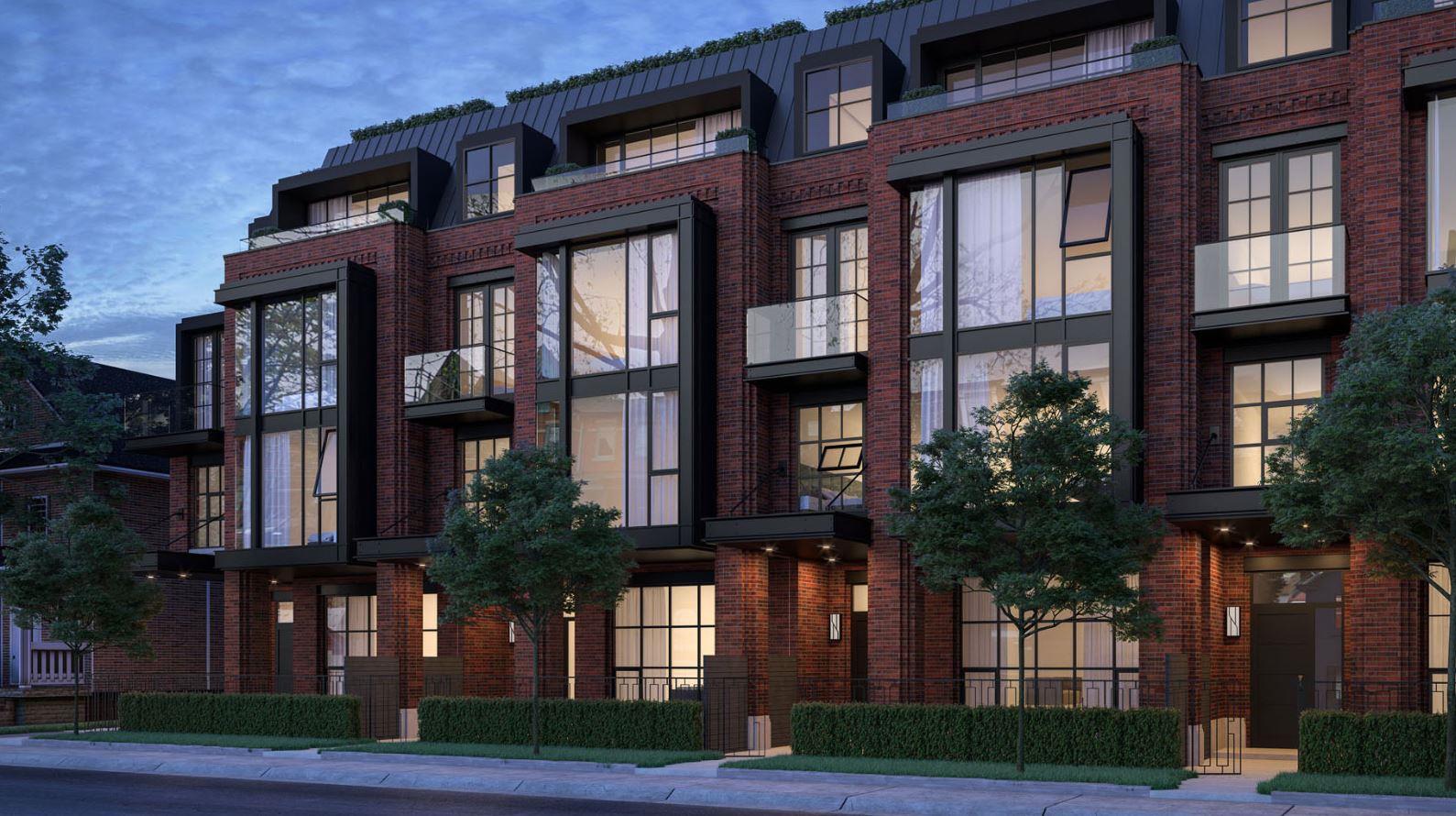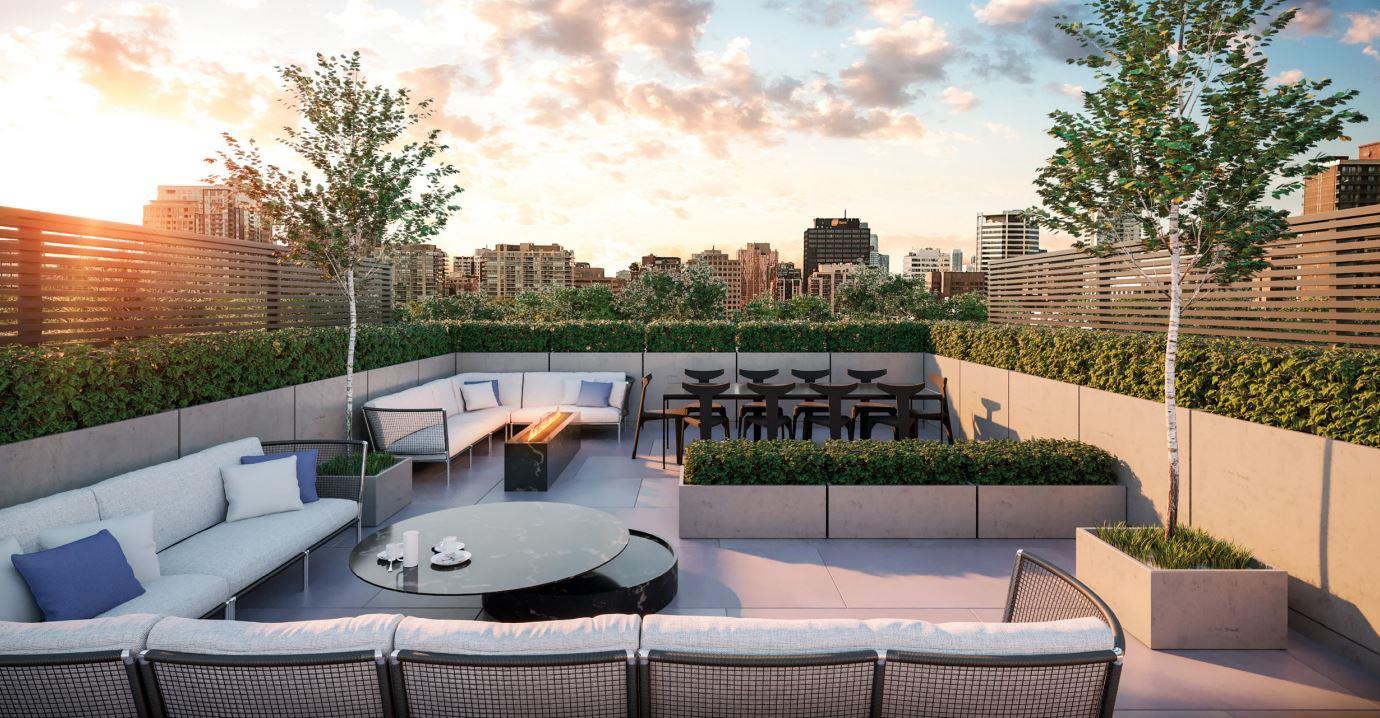 Green Space
A large amount of green space surrounds 36 Birch Avenue townhomes. Residents can enjoy nearby parks, streams, and outdoor extracurricular activities. The tree-lined streets will create a peaceful atmosphere in the city center, all creating an escape from the chaos of the daily grind.
North Drive
This local development company has won numerous awards for its unique boutique projects. They create architecturally ambitious buildings that focus on transit, located in iconic communities and close to the amenities their buyers need.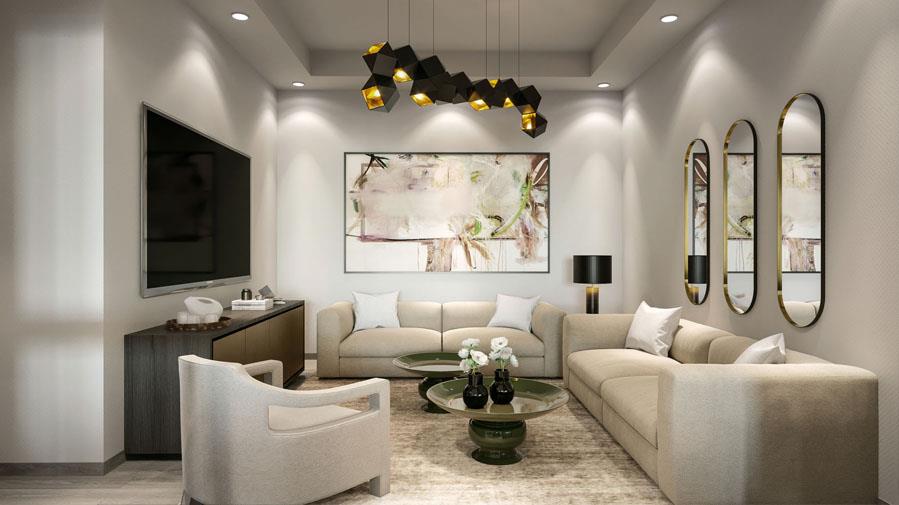 About Developer
Developer: North Drive
Neighbourhoods mean the world to us. In fact, our company is named after the street we grew up on. A strong sense of community and family guides our work; two of our founders are brothers, and the other is like a brother. And land development is in our blood – our families have inspired the construction and management of over 75 million square feet of office, industrial, retail and multi-residential properties. We're proud of this family legacy and now we're building our own.
View more details»
Total cost of loan
{{formatAsCurrency(totalCostOfMortgage, 0, '$', {"currency":"CAD","position":"left_space","thousands_separator":",","decimal_separator":"","characters_after":"0"})}}
Total Interest Paid
{{formatAsCurrency(interestPayed, 0, '$', {"currency":"CAD","position":"left_space","thousands_separator":",","decimal_separator":"","characters_after":"0"})}}
Payment
{{paymentSelection}}
Mortgage Payment
{{formatAsCurrency(payment, 2, '$', {"currency":"CAD","position":"left_space","thousands_separator":",","decimal_separator":"","characters_after":"0"})}}
Year: {{ graphSelection.year }}
Principal: {{ graphSelection.principal }}
Remaining: {{ graphSelection.principalPercent }}