253 Markham Rd Condos in Toronto | Plans, Prices, Availability
Condominium
Property Type
Facts and Features
Building Type
Condominium
Construction Status
Pre-Construction
Selling Status
Coming Soon
Builder (s)
Options for Homes
Apartment Specification
Total Number of Suites
640
Amenities
Important Dates
Deposit Structure
Deposit Notes SweetHome Real Estate Company
10 Atlantic Ave, San Francisco, California, CA 93123, United States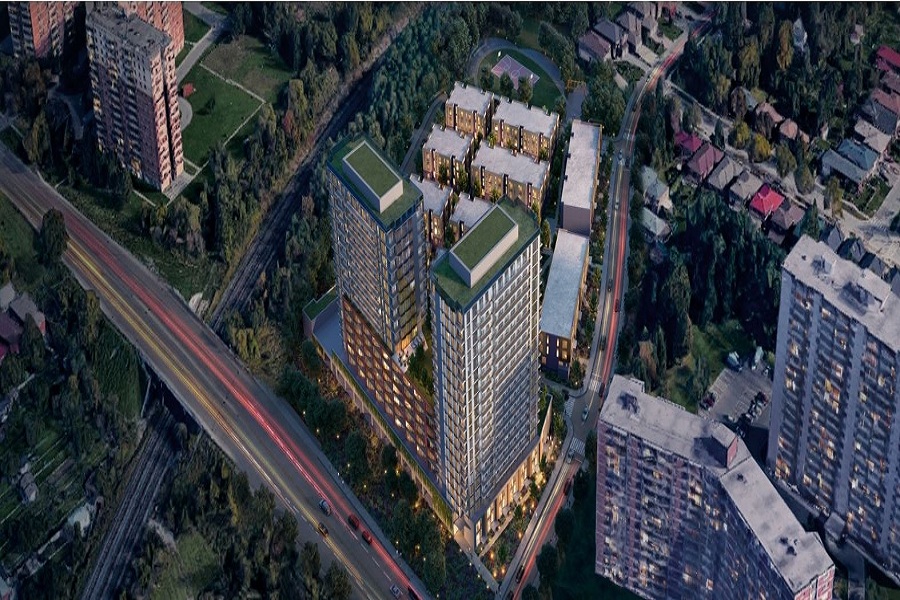 Welcome to 253 Markham Rd Condos
253 Markham Road Condos is a new condo development from Build Toronto Inc., located at 253 Markham Rd, Scarborough, ON. Currently in its planning phase, this mixed-use development is expected to have two towers (9 and 11 stories each) containing a total of 640 residential units.
Features and Amenities
The new condo project in Scarborough envisions a pair of mid-rise condominium buildings, where one building will be 9 stories and the other will reach 11 stories. The development also foresees the construction of several townhouses that will be stacked. 253 Markham Road Condos + Towns will feature 64 one-bedroom units along with 20 two-bedroom units and four exclusive three-bedroom units, all in the nine-level building. Another 11-story condo building will feature 91 one-bedroom units and 38 two-bedroom units. There will be a total of 640 residential units at 253 Markham Road Condos + Towns.
All units will have individual balconies. These are linked to a shared one-level podium that will be used primarily for indoor and outdoor services. These two mid-rise buildings will feature a shared two-level underground car park for 227 spaces. 253 Markham Road Condos + Towns will have 11 4-story blocks each containing stacked townhouses. There will be a total of 214 residential units. Each townhouse is planned for two floors and will have a couple of bedrooms. The townhouses are designed by RAW Design in such a way that a single unit comprises the first and second levels, and the other unit comprises the third and fourth levels.
Location and neighborhood
The condos at 253 Markham Road are located in a location that has several facilities around the corner. Residents will not find the need to travel a distance to meet their basic daily needs. The community also includes an affordable housing program to assist first-time buyers. This major Build Toronto development provides an excellent opportunity for investors to invest in a leafy neighborhood that has access to just about everything.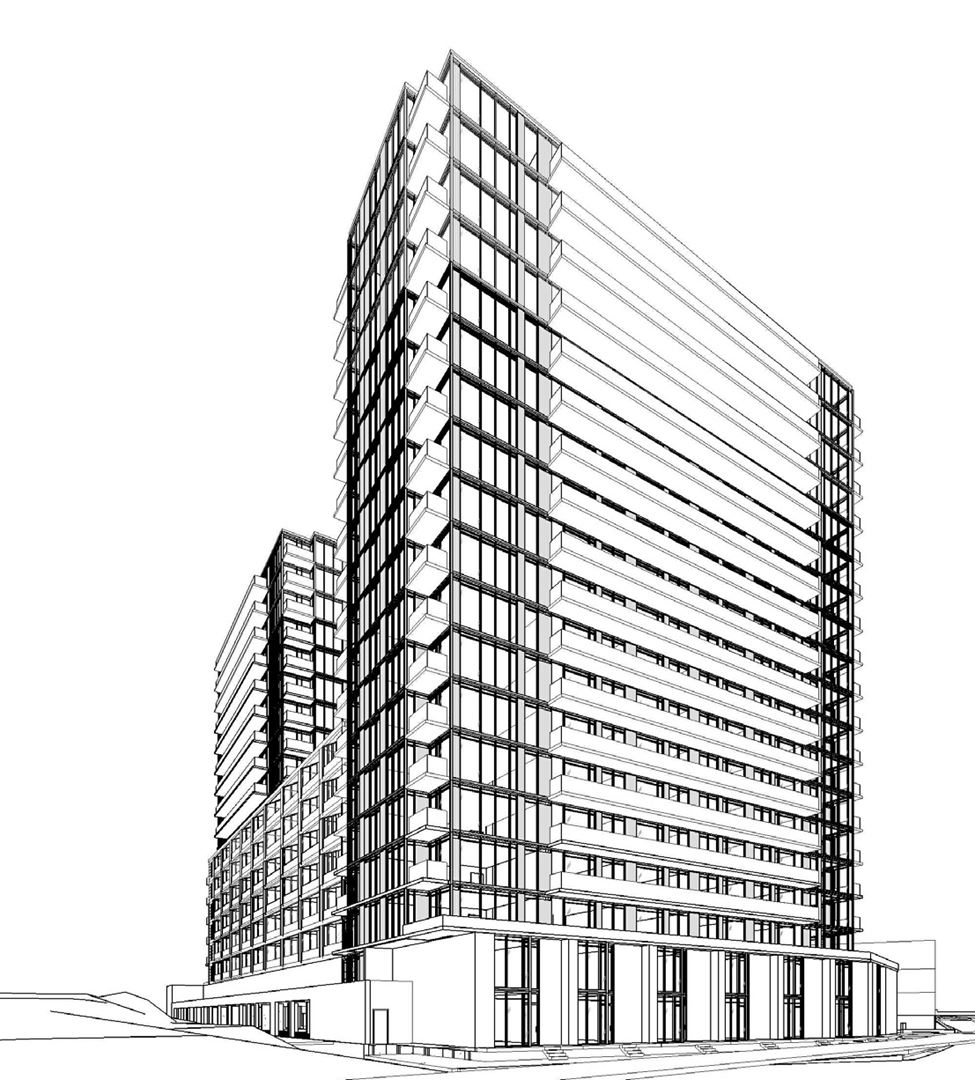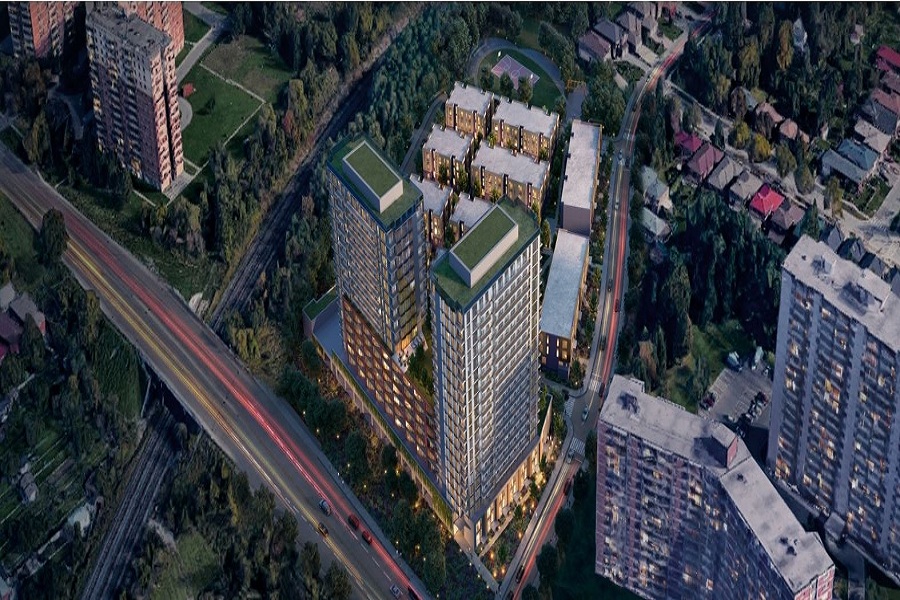 The neighborhood's market value attracts a number of investors, families, singles, and first-time buyers. Also, the familiar neighborhood feel with a relaxing urban lifestyle is the deciding factor for quite a few. Markham Road is also close to Toronto and has a walking score of 74, making it very walkable. Most errands can be covered on foot.
Accessibility and highlights
The condo development has a transit score of 72 out of 100, making it a convenient location to reach most locations. The bike hub for 253 Markham Road Condos + Towns is 50. The location is just minutes from the Eglinton GO station. There are several TTC buses such as the 86 TTC bus, the 198 TTC bus, the 116 TTC bus, and the TTC 102 bus to provide residents with easy access to major Toronto locations.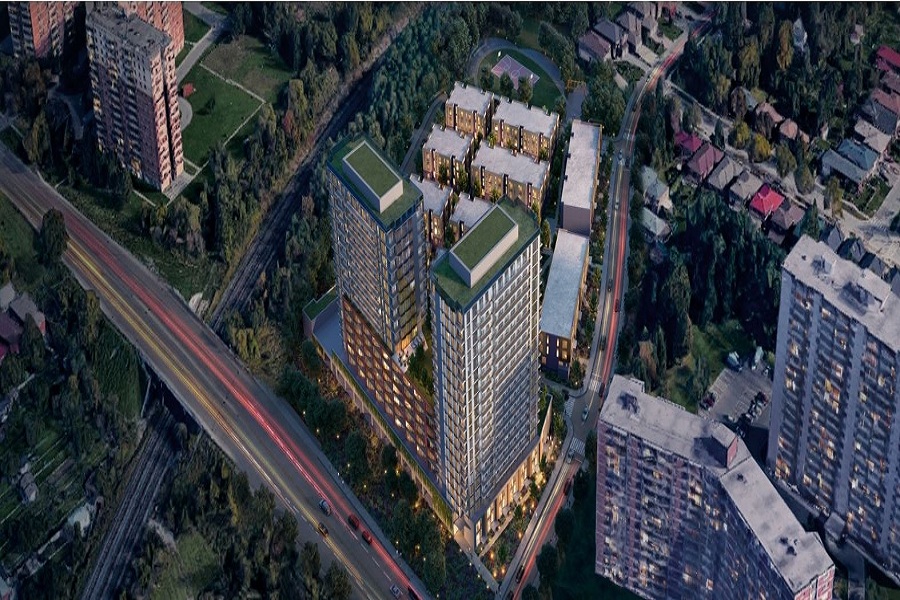 About Options for Homes Developments
Danforth Village Estates will be located on Danforth Road just north of Eglinton Avenue East, a fifteen-minute bus ride from Kennedy Subway station! Your new home will overlook a large, lush park that features walking trails, basketball courts, and an outdoor swimming pool. Built by Deltera, Tridel's construction arm, prices start at $199,625. Plus, we'll boost your down payment by 13%. Occupancy will begin Spring 2018.Located on Main Street between Thompson Road North and James Snow Parkway, Jasper Condos is a new 116-suite condo community to be built next door to the Milton GO station and five minutes from the shops and restaurants that line Main Street. Jasper Condos will be built by VanMar and prices start at $410,780, plus we'll boost your down payment by 10%. Occupancy will begin Fall 2018.
View more details»
Total cost of loan
{{formatAsCurrency(totalCostOfMortgage, 0, '$', {"currency":"CAD","position":"left_space","thousands_separator":",","decimal_separator":"","characters_after":"0"})}}
Total Interest Paid
{{formatAsCurrency(interestPayed, 0, '$', {"currency":"CAD","position":"left_space","thousands_separator":",","decimal_separator":"","characters_after":"0"})}}
Payment
{{paymentSelection}}
Mortgage Payment
{{formatAsCurrency(payment, 2, '$', {"currency":"CAD","position":"left_space","thousands_separator":",","decimal_separator":"","characters_after":"0"})}}
Year: {{ graphSelection.year }}
Principal: {{ graphSelection.principal }}
Remaining: {{ graphSelection.principalPercent }}